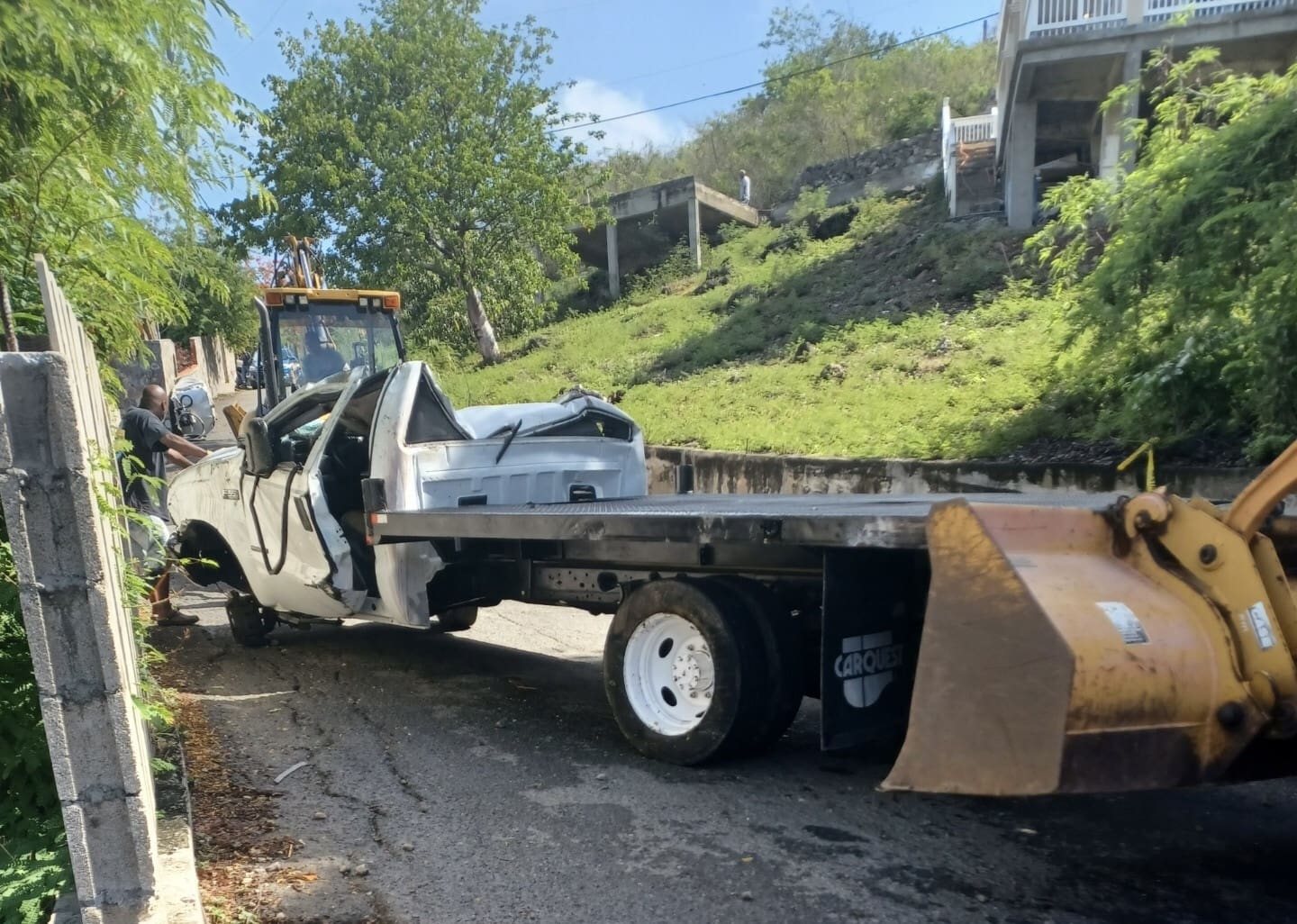 Emergency crews on St. John rushed to the scene of a single-vehicle accident early Thursday morning. Officials at the Virgin Islands Police Department and the V.I. Fire and Emergency Medical Service say responders found a driver pinned under his overturned water truck.
According to Police Department Communications Director Glen Dratte, the incident was reported around 7:28 a.m. near the section of Route 104 known as Jacob's Ladder. Rescue crews from the Fire Service were joined by volunteers from St. John Rescue and police who worked together to free the driver using heavy equipment.
"The truck overturned and pinned the operator," Dratte said. "It was a small water truck." The police spokesman said the initial account of the accident pointed to an apparent failure to engage the truck's hand brake while traveling down a steep hill.
The truck operator was described as a 60-year-old male. Photos taken by residents who converged on the scene showed the water tank was separated from the truck chassis, and the top of the cab was crushed. Once he was freed, authorities said the driver was transported by ambulance boat to Schneider Regional Medical Center for treatment.