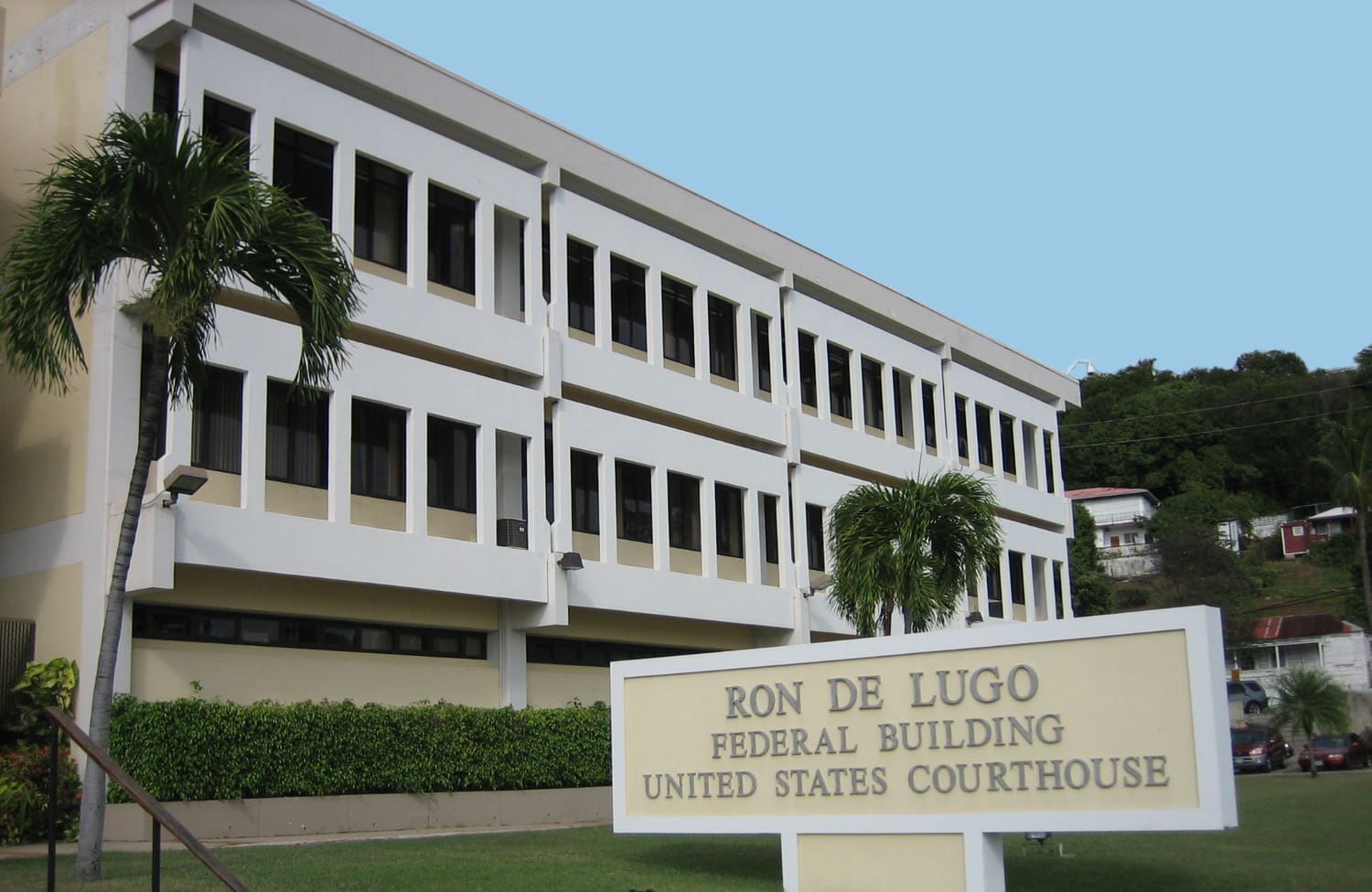 A Mexican mechanic who was apprehended during a high-speed chase by U.S. drug enforcement operatives was sentenced to six years in prison on Thursday.
According to testimony heard at the sentencing hearing in District Court on St. Thomas, the encounter that led to the defendant's arrest took place three years ago in international waters.
Hector Hernandez Savcedo was one of four men apprehended by U.S. Coast Guard drug interdiction teams 250 nautical miles off the coast of Ecuador in May 2019. Court documents filed in the case said the encounter was part of an operation conducted by the Drug Enforcement Agency and the High-Intensity Drug Trafficking Area Task Force.
According to court records, the defendant and others were spotted on board a low-profile speedboat in what authorities called a known drug-trafficking area. Once they recognized they were being pursued, those on board began throwing parcels over the side that were later recovered.
More than 1,304 kilograms of cocaine were picked up by crews of the U.S. Coast Guard Cutter Hamilton and the Coast Guard vessel Resolute. Savcedo, along with speedboat crew mates Freddy Montano Paz, Mariano Abregon, and Calixto Tumbaco, were taken into custody and extradited to the U.S.
All four were prosecuted by the U.S. Attorney's Office in the Virgin Islands. They were initially charged with possession of a controlled substance, conspiracy to possess a controlled substance while on board a vessel subject to U.S. jurisdiction, operating a semi-submersible vessel without nationality, and aiding and abetting those offenses.
With help from his lawyer, Savcedo entered a plea deal on a single count of conspiracy in February 2020. At the hearing on Thursday, Assistant U.S. Attorney Everard Potter asked the court for a 71-month sentence — almost six years. Chief District Court Judge Robert Molloy agreed.
"The government is concerned with the amount of cocaine this defendant was transporting. This is a serious offense," Molloy said. The judge also noted that a review of Savcedo's background showed he grew up in a supportive family and that there did not appear to be any hardship that would have driven him to commit crimes.
Defense Attorney Lorenzo Starbuck asked for a lesser penalty. "My client never intended to come into the United States," Starbuck said.
A few moments before the penalty was pronounced, Savcedo was given a chance to speak. "This has not been easy. I've been here for three years, and now I understand getting yourself into trouble causes a lot of difficulties," he said through a translator.
The defendant apologized to anyone his actions affected and told the court he wanted to be a better person for others and for his family.