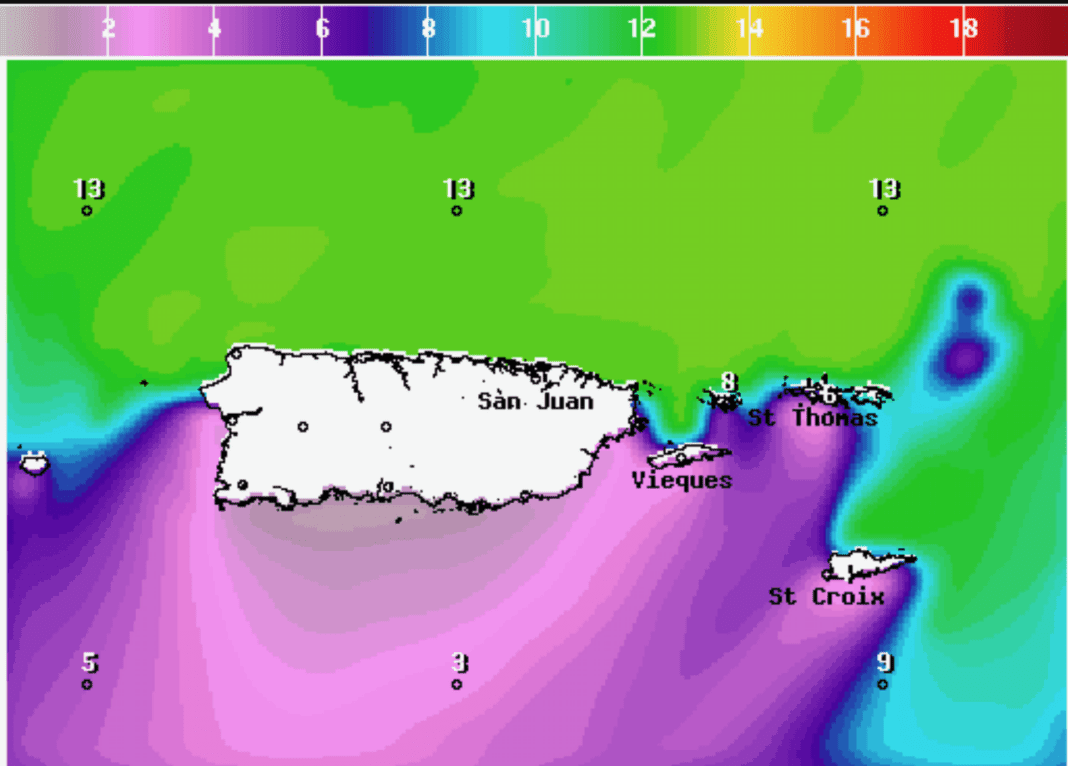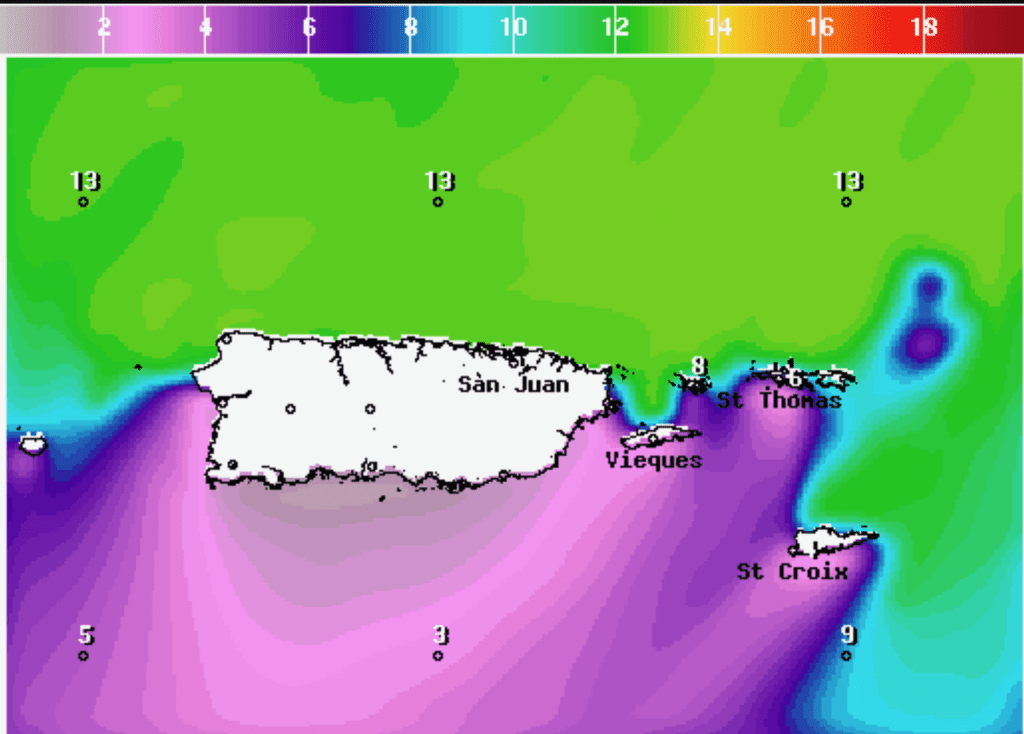 The National Weather Service in San Juan, Puerto Rico, has issued a "High Surf Warning" and a "Coastal Flood Advisory" for portions of northern Puerto Rico and the U.S. Virgin Islands.
The "High Surf Warning" is currently in effect, and the "Coastal Flood Advisory" will go into effect at 8 p.m. Thursday night. Both alerts will last until at least 2 a.m. AST on Saturday.
"Dangerous surf conditions and rip currents are expected due to breaking waves around 10 to 15 feet, then reaching up to 20 feet by this evening. Beach erosion and isolated coastal flooding are expected," according to an update on Thursday afternoon from the NWS.
A strong storm in the central Atlantic is contributing to rough seas in Puerto Rico and the USVI. Numerous marine weather alerts have been in effect in the area for the last several days, including a "High Rip Current Risk," a "Small Craft Advisory," and a "High Surf Advisory." The hazardous marine conditions are forecast to last through the weekend and early next week.
Residents and island visitors can stay informed on weather systems on the V.I. Source Weather page and sign up for alerts from the National Weather Service and the Virgin Islands Territorial Emergency Management Agency.