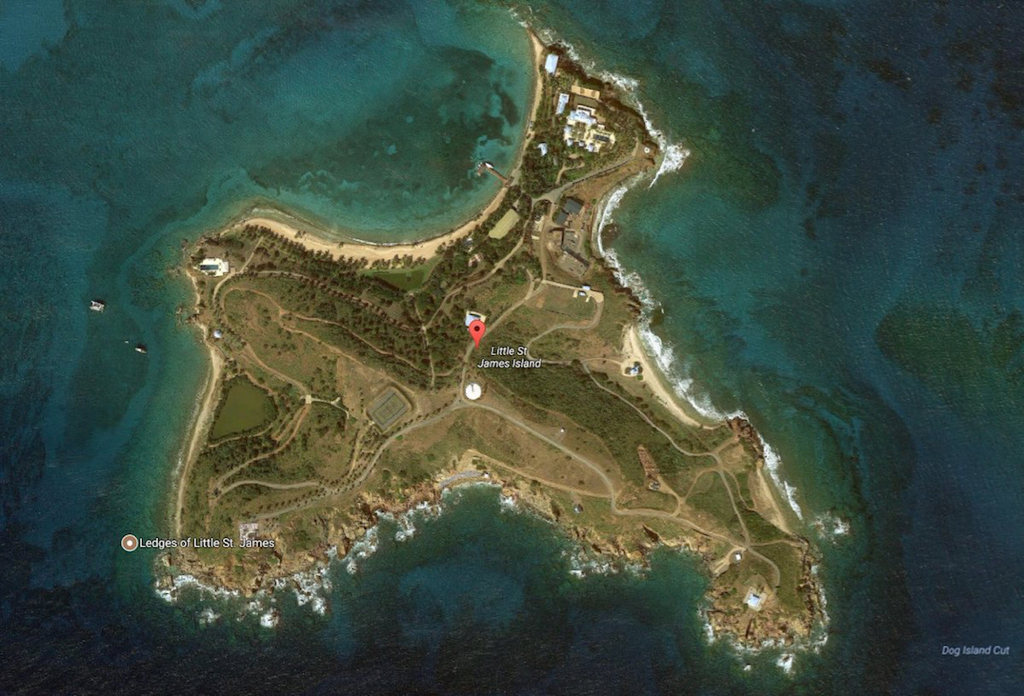 V.I. Attorney General Denise George has filed suit against JPMorgan Chase Bank in Manhattan federal court, alleging the company facilitated Jeffrey Epstein's sex-trafficking scheme in the U.S. Virgin Islands.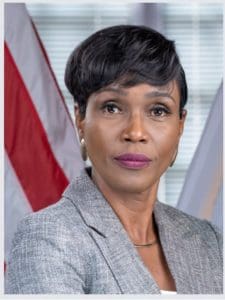 The 30-page suit, filed Tuesday and heavily redacted in parts, claims JPMorgan turned a blind eye to evidence of human trafficking over more than a decade of doing business with Epstein because of his wealth and the deals and clients he brought and promised to bring to the bank.
Epstein, 66, a wealthy financier and convicted sex offender, was found dead by apparent suicide in August 2019 in his New York jail cell where he was being held on federal human trafficking charges. At the time of his death his U.S. Virgin Islands estate was valued at more than $577 million, according to court records.
His primary residence was Little St. James, his private island off St. Thomas where for years he trafficked in girls and young women and ran a complex web of shell companies registered in the USVI that enabled his crimes, those court documents allege.
Tuesday's court filing comes almost one month after the V.I. government settled a civil suit against the Epstein estate for $105 million — believed to be the largest monetary settlement in the history of the territory.
The suit against JPMorgan alleges that it violated the Trafficking Victims Protection Act, the Virgin Islands Criminally Influenced and Corrupt Organizations Act, and the Virgin Islands Consumer Fraud and Deceptive Business Practices Act. George is seeking penalties and damages to the V.I. government and for the bank to turn over its profits from its business with Epstein and his companies.
George says in the suit that she brought the action after presenting her findings to JPMorgan in September in her ongoing effort to protect public safety and to hold accountable those who facilitated or participated in, directly or indirectly, the trafficking enterprise Epstein helmed.
"The investigation revealed that JPMorgan knowingly, negligently, and unlawfully provided and pulled the levers through which recruiters and victims were paid and was indispensable to the operation and concealment of the Epstein trafficking enterprise," she wrote.
"Financial institutions can connect — or choke — human trafficking networks, and enforcement actions filed and injunctive relief obtained by attorneys general are essential to ensure that enterprises like Epstein's cannot flourish in the future," said George.
The suit alleges that JPMorgan ignored obvious red flags relating to Epstein's accounts that suggested a pattern of potentially illegal conduct that should have prompted action by the bank, which in January 2013 had entered into a consent order with the Office of the Comptroller of the Currency over deficiencies in complying with the Bank Secrecy Act, she said.
"The OCC found — consistent with the Government's findings here — that JPMorgan failed to develop adequate due diligence on customers and failed to comply with federal banking regulations. In fact, the OCC noted that JPMorgan 'failed to identify significant volumes of suspicious activity,'" the suit alleges.
Epstein companies and non-profit organizations that had accounts with JPMorgan included the 2013 Butterfly Trust; Coatue Enterprises LLC; the C.O.U.Q. Foundation; Enhanced Education; Financial Trust Company, Inc.; HBRK Associates, Inc.; Hyperion Air, Inc; JEGE, Inc.; JEGE, LLC; NES, LLC; Plan D, LLC; Southern Financial, LLC; and Southern Trust Company, according to the suit.
The Southern Trust Company was central to the V.I. government's suit against the Epstein estate, which settled the matter while not admitting any wrongdoing.
Under the territory's Economic Development Commission, Southern Trust received a 10-year package of economic incentives starting in 2013 that included a 90 percent exemption from income taxes and 100 percent exemptions from gross receipts, excise, and withholding taxes in the Virgin Islands. However, it was little more than a shell company for Epstein's sex-trafficking scheme, George alleged in a second amended complaint filed in the government's case against the estate just hours before a settlement was announced Nov. 30.
As part of its settlement with the V.I. government, the estate will refund some $80 million it reaped from those tax benefits.
In her suit against JPMorgan, George alleges the bank was employed by and/or associated with the Epstein sex-trafficking enterprise by providing banking and payment-processing services to Epstein and his entities that were located and/or incorporated in the U.S. Virgin Islands.
"JPMorgan facilitated and concealed wire and cash transactions that raised suspicion of — and were in fact part of — a criminal enterprise whose currency was the sexual servitude of dozens of women and girls in and beyond the Virgin Islands. Human trafficking was the principal business of the accounts Epstein maintained at JPMorgan," according to the suit.
George alleges that the bank knew for more than a decade that it was not complying with federal regulations regarding Epstein's accounts, "as evidenced by its too-little too-late efforts after Epstein was arrested on federal sex trafficking charges and shortly after his death, when JPMorgan belatedly complied with federal law."
The bank also is facing a class action suit, Doe 1 v. JPMorgan Chase & Co., filed Nov. 24 in Manhattan federal court by New York attorney David Boies II on behalf of one of Epstein's alleged victims and "all others similarly situated."
That suit, like George's, claims JPMorgan participated in Epstein's sex-trafficking venture by facilitating payments to women and girls and channeling money to Epstein to fund the operation while concealing his criminal conduct by failing to comply with federal banking regulations.
Boies successfully represented Epstein victim Virginia Giuffre in her lawsuit against Britain's Prince Andrew, a longtime Epstein associate who she alleged sexually abused her. The case was settled in February for an undisclosed amount.
JPMorgan Chase Bank had not filed a response to the V.I. government's suit as of publication time Thursday.