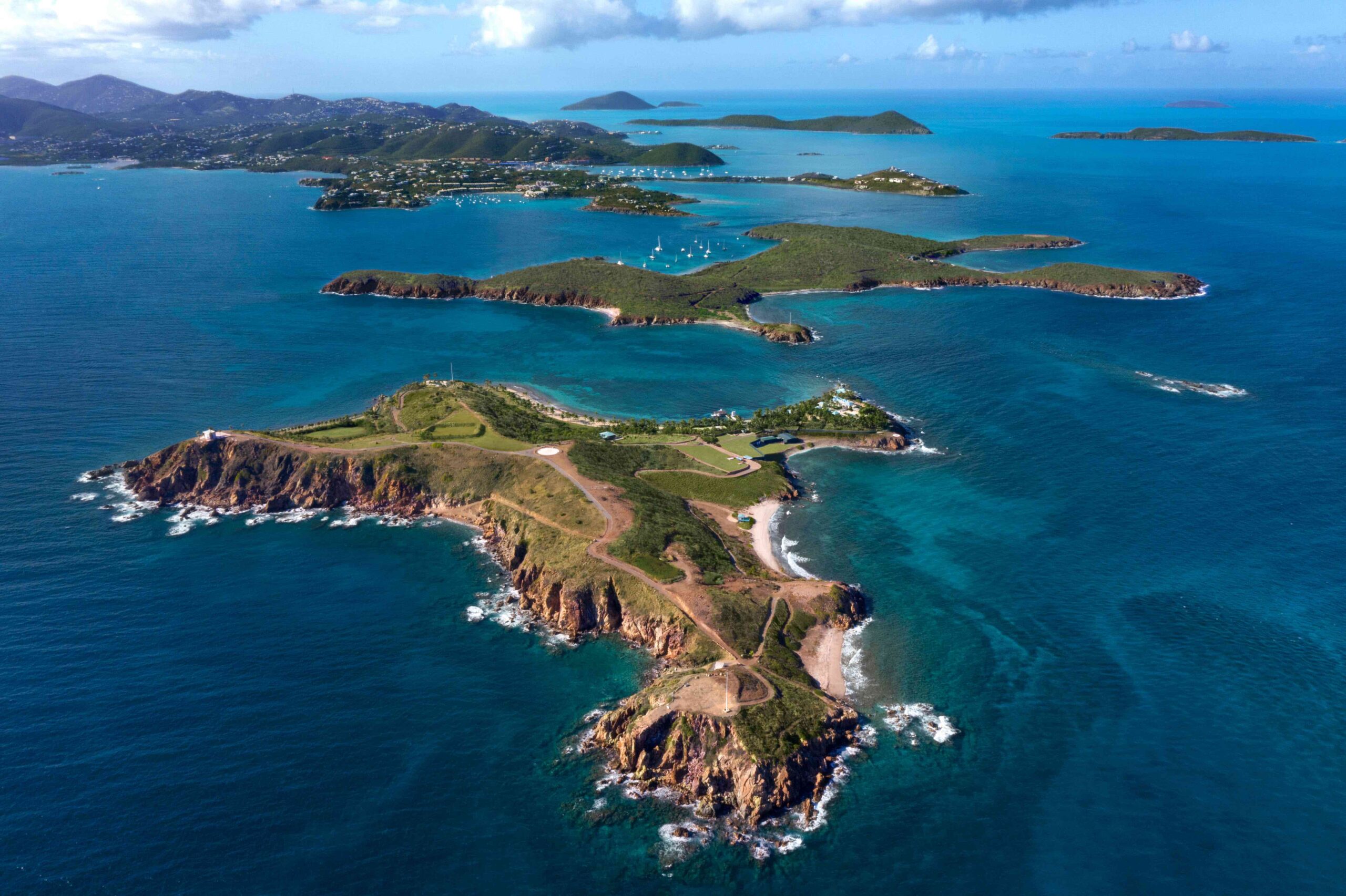 Jeffrey Epstein's two private islands have sold for $60 million to a St. John billionaire with plans to build a luxury resort, according to reports Wednesday.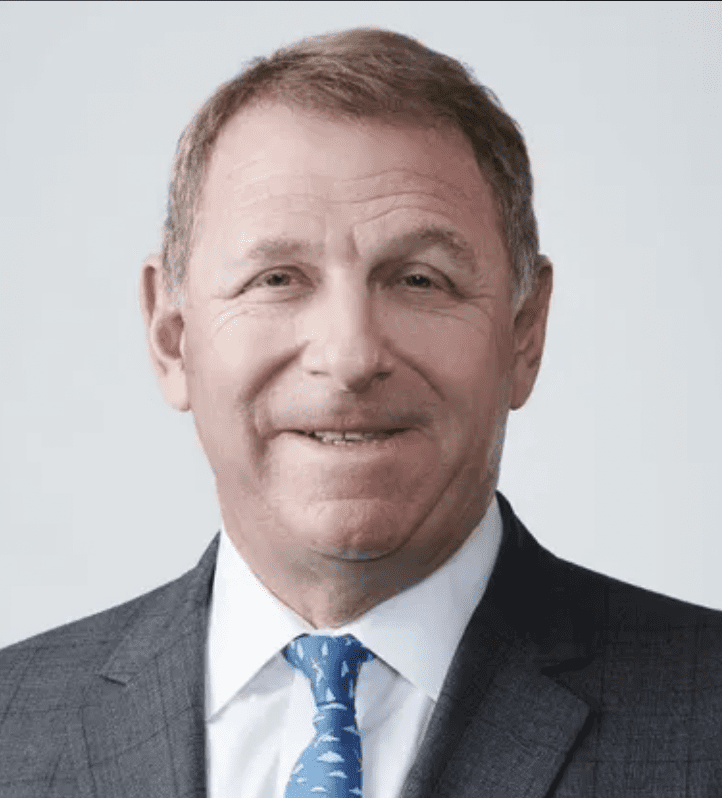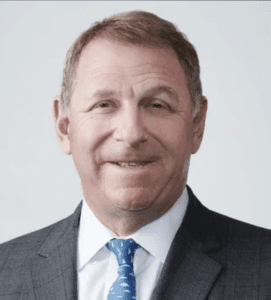 Stephen Deckoff, 57, founder of private equity firm Black Diamond Capital Management, plans to develop a 25-room luxury resort on the property, according to an announcement Wednesday evening by his firm, SD Investments LLC.
The story was first reported by Forbes, which said the sale price was $60 million.
"As a resident of the U.S. Virgin Islands since 2011, he has supported the area's economic development, particularly after back-to-back hurricanes in 2017 shuttered several of the territories' resorts and businesses," according to the SD Investments announcement.
"I've been proud to call the U.S. Virgin Islands home for more than a decade and am tremendously pleased to be able to bring the area a world-class destination befitting its natural grace and beauty," Deckoff said.
"There is simply no place in the world as special as the U.S. Virgin Islands and I am humbled by the opportunity to share its splendor with visitors in a manner that will provide economic benefits to the region while respecting its culture, history and natural beauty. I very much look forward to working with the U.S. Virgin Islands to make this dream a reality," he said.
Deckoff is in the process of retaining architects and engineers to develop the resort on the islands, which is anticipated to open in 2025, the announcement said.
According to Forbes' Billionaires List, Deckoff lives on St. John, has three children, is an avid skier and named his firm — Black Diamond — after his hobby. He also owns multimillion-dollar properties in Colorado and New York City, and a Beverly Hills mansion previously owned by the Latsis shipping family, it said.
The $60 million sale price is a steep discount from the initial asking price of $125 million for the two islands that sit off the coast of St. Thomas — the roughly 70-acre Little St. James, which was Epstein's primary residence, and neighboring Great St. James, which is 160-plus acres.
As part of an agreement with the V.I. government, which settled its lawsuit against Epstein's estate in November, half of the sale price will go to the U.S. Virgin Islands and be put into a trust to provide services to victims of sexual abuse.
In addition, a portion of the money will be placed in a special fund for costs and expenses of the Justice Department's operations, investigations and prosecution of crimes, civil enforcement of violations of Virgin Islands law, and any other matter under the jurisdiction of the attorney general.
Epstein, 66, was found dead by apparent suicide in August 2019 in his New York City jail cell where he was being held on federal human trafficking charges. Those charges stemmed from investigations into his controversial 2008 non-prosecution agreement with federal prosecutors in Florida, under which he pled guilty to state charges of soliciting and procuring a minor for prostitution, despite evidence that dozens more girls were involved. He served 13 months in a work-release program, made payments to victims, and became a registered sex offender.
At the time of his death, Epstein's estate was valued at more than $577 million, according to court records.
His primary residence was Little St. James, where for years he trafficked in girls and young women and ran a complex web of shell companies registered in the USVI that enabled his crimes, the V.I. Attorney General's Office has said in court documents.
According to Forbes, Epstein purchased Little St. James in 2008 for a reported $8 million, and Great St. James in 2016 for $22.5 million.
The islands were listed with New York-based Bespoke Real Estate in March 2022, which the realtors suggested could be subdivided for multiple owners at some point. They said at the time that the less-developed Great St. James, which features the popular yachting spot Christmas Cove, would be ideal for a subdivision.
Little St. James already includes a helipad, private dock, gas station, high-capacity water filtration, two pools, the main compound, four guest villas, a gym, tiki hut, maintenance and viewing structures, and three beaches, according to the listing.
Any building on the islands will require approval by the Department of Planning and Natural Resources, whose environmental and other rules and regulations Epstein regularly flouted. As part of its November settlement with the V.I. government, the estate must pay $450,000 to remediate environmental damage around Great St. James, where Epstein razed the remains of centuries-old historical structures of enslaved workers to make room for his development.
Forbes, which estimates Deckoff's net worth at $3 billion, said the New York City native "built a fortune in private equity, working his way up at several firms, including Drexel Burnham Lambert, Bear Stearns and Kidder, Peabody & Co." before founding Black Diamond Capital in 1995, which is based in Stamford, Connecticut. He reportedly has given more than $1.2 million to U.S. Virgin Islands nonprofits.
A company called Black Diamond Advisors, LLLP and another called Black Diamond Holdings, LLLP, with offices at Yacht Haven Grande on St. Thomas, are listed as beneficiaries of the territory's Economic Development Authority, which provides lucrative tax incentives to investors in the USVI.