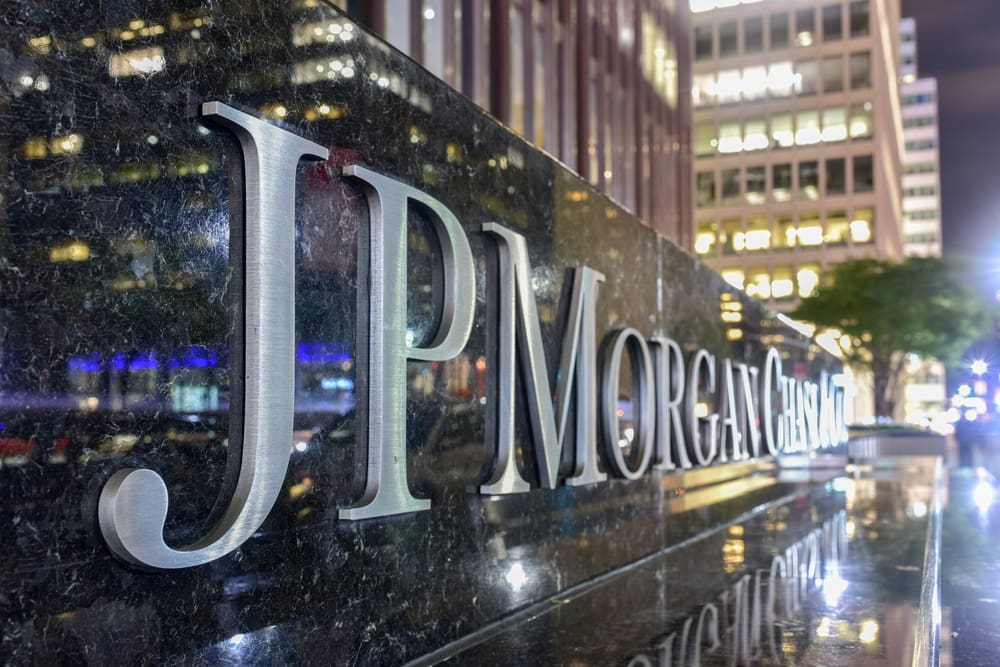 Attorneys representing JP Morgan Chase have accused top officials in the U.S. Virgin Islands of duplicity in the actions of late financier and convicted sex offender Jeffrey Epstein. In a legal memorandum filed in U.S. District Court, attorneys representing the bank point to what they call a longstanding quid pro quo relationship between high-ranking government officials and Epstein.
The filing was a response to similar accusations by the USVI Justice Department, claiming the banking giant profited from Epstein's misdeeds.
Details of alleged complicity are contained in a document filed Thursday in New York District Court, Southern District, by attorney Felicia Ellsworth. Ellsworth is part of the law firm Wilmer Cutler Pickering and Dorr LLP, which is representing JP Morgan Chase in this civil litigation.
Through the Virgin Islands Department of Justice, the V.I. government filed a lawsuit against the bank in December. Attorneys for Justice said that JP Morgan Chase reaped financial gain from its business dealings with Epstein, although bank officials knew their client was engaged in an illegal sex-trafficking enterprise.
Justice officials, led by former Attorney General Denise George, also claimed some of that financial gain came from the Virgin Islands in the form of tax benefits given to Epstein through the territory's Economic Development Authority. Gov. Albert Bryan fired George on Dec. 31 and issued a statement a few days later saying his attorney general had not consulted with him before suing the bank.
The current round of legal finger-pointing began in April when the New York court allowed Justice to file a Second Amended Complaint against JP Morgan Chase. Attorneys for the bank at that time moved to admit statements and evidence previously filed under the initial complaint and tried to add some that were previously denied.
Justice officials asked the court to exclude three of those filings, called Affirmative Defenses. They argued that trying to shift blame cannot be applied in cases where a government entity is suing to vindicate public rights — in this case, rights connected to the Trafficking Victims Protection Act.
On Thursday, Ellsworth and attorney John J. Butts filed a motion asking the court to either bar or restrict the amount of damages awarded to the Government of the Virgin Islands because some of its top officials also knew of and were involved with the sex-trafficking scheme.
"Plaintiff Government of the United States Virgin Islands is complicit in the crimes of Jeffrey Epstein," states the first line of its 30-page filing. "He gave them money, advice, influence, and favors. In exchange, they shielded and even rewarded him, granting him more than $(redacted) million in tax incentives … looking the other way when he walked through USVI airports accompanied by girls and young women … For two decades, and long after JMPC exited Epstein as a client, the entity that most directly failed to protect public safety and most actively facilitated and benefitted from Epstein's continued criminal activity was the plaintiff in the case — the USVI government itself."
The Thursday filing also named government officials and bank lawyers claimed to have helped sustain Epstein's trafficking enterprise, including Governor Albert Bryan Jr. and former Governors Kenneth Mapp and John de Jongh; former First Lady Cecile de Jongh, former Senate Majority Leaders Celestino White and Carlton Dowe, and Delegate to Congress Stacey Plaskett.
Bank attorneys also suggested, but did not name, the Justice Department for what they called lax oversight of Epstein's whereabouts as a registered sex offender.
Some of the activities attributed to named officials included obtaining campaign contributions and donations to government programs; trying to influence amendments to local laws, trying to obtain student visas for some sex-trafficking victims brought to Epstein's private compound on Little St. James; and one individual who allegedly acted as a liaison between Epstein and Government House.
Attempts to reach those who were named for comment on Friday were largely unsuccessful. When contacted by the Source, Port Authority Executive Carlton Dowe said he would not comment on any private conversations he may have had with Epstein but if compelled, would speak on behalf of the agency's policies and practices.
The JP Morgan filing alleges that Cecile deJongh recommended engaging Dowe and White, then sitting senators, to help Epstein facilitate his travel to and from the territory after proposed changes to a bill that could have helped him move more freely as a registered sex offender failed to pass.
Email exchanges cited in the filing between Cecile deJongh and Epstein reference Epstein's "great relationship" with airport officials, while another, allegedly sent by Cecile deJongh on behalf of her husband, asked Epstein if he would "'support [then-USVI senator] Carlton Dowe's bid to go back to VIPA' who would be a 'good person for us' there)."
"Based on his government connections, when traveling through the USVI's airport accompanied by young women as a registered sex offender, Epstein could count on his 'great relationship' with the officials there to avoid scrutiny or detection," Ellsworth claims in the filing.
Documents filed by defendants in the civil case also described attempts to subpoena White and solicit details about his relationships with other named officials. Authors of the filings hinted that the former lawmaker was evading those attempts.
But at Friday's public meeting of the Port Authority Governing Board at the Henry Rohlsen Airport Conference Room, board member White identified himself for live stream participants as Celestino White, who many are looking for, but no one has found.
Because Epstein was a resident of the Virgin Islands at the time of his death in August 2019, victims of the sex-trafficking scheme who filed claims were directed to sue his estate. V.I. Justice worked with the local law firm representing the Epstein estate to set up and fund a victim's compensation fund. Proceeds from civil litigations filed by Justice were directed to supply money to the fund.
Those efforts so far have produced a $105 million settlement from the Epstein Estate and on May 18, the Deutsche Bank, based in Germany, was ordered to pay a $75 million settlement to plaintiffs suing to recover Epstein-related funds.