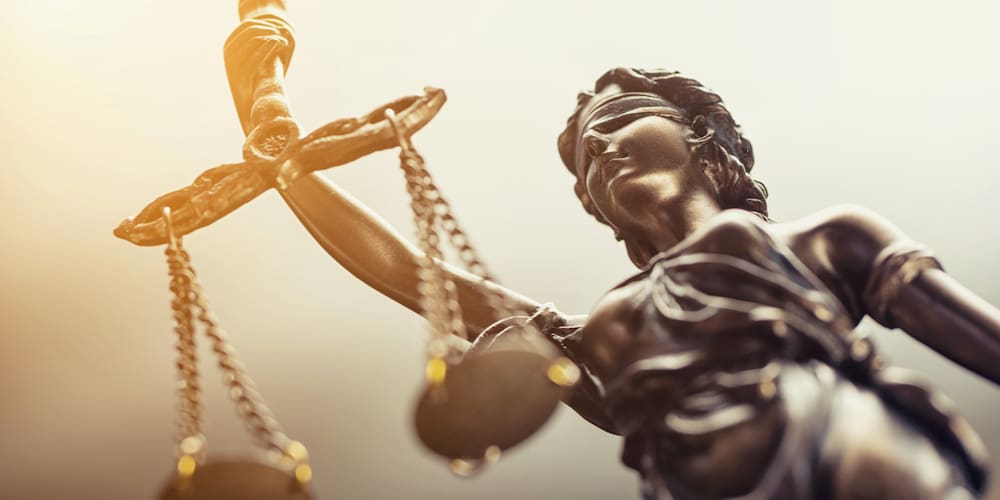 I fully agree with the assertion made by Russell Pate in his June 27th Source op-ed regarding the V.I. versus JPMorgan litigation that "sunlight is the best disinfectant." Lady Justice, her eyes blindfolded in search of truth, wherever it may lead, is the hallmark of a free society. But lest we forget, Lady Justice relies on our help to shine her light into all the dark and shadowy corners. Justice is not served when we, the people, turn a blind eye, as uncomfortable, even heartbreaking, truths come to light.
JPMorgan's allegations involving USVI public officials are not pursued out of malice or ill-will, but advanced in reliance on long-standing legal rights provided under the doctrine of "Clean Hands." The doctrine, which originated in English common law and incorporated into American jurisprudence, provides that a party seeking a remedy or damages for wrongdoing before a legal tribunal must not be guilty of any wrongdoing themselves, arising out of the same circumstances. In essence, a party must not themselves have acted unconscionably or not in accordance with good faith.*
While I sincerely applaud Mr. Pate bringing to light the power, influence and odorous historical entanglements of JPMorgan's huge legal team at Kirkland and Ellis, I am sure Mr. Pate would agree that it would be negligence and grounds for malpractice, to not have timely advanced this well-established, long-standing legal defense of "clean hands" known to all first-year law students.
Our V.I. community hopefully will be neither distracted nor dissuaded by the exposure resulting from exploring and painfully embracing the mistakes and many lessons to be learned in this sordid affair. Unfortunately, justice demands more than Mr. Pate's suggested "constructive criticism" of those V.I. officials who have fallen short of the ethical role models we insist upon. Characterizing knowing, permissive conduct enabling heinous criminal behavior under the rubric that it "looks bad," falls far short of the mark that justice demands. The legal defenses raised by JPMorgan deserve to be fully aired before the court and the chips allowed to fall where they may.
And to be perfectly clear, the alleged complicity, admittedly, yet to be proven, is not an indictment of the character of Virgin Islanders in general, but specifically directed at officials who may have let us down in a very egregious way.
The high degree of accountability demanded of our public officials is not without good reason. We have placed our trust and our future in their hands, relying on their honesty and their good conscience. Hopefully the law and judicial integrity will guide us to the truth, the full truth, and nothing but the truth.
*The clean-hands doctrine is invoked when a party seeking equitable relief or claiming a defense based in equity has themselves violated a duty of good faith or has acted unconscionably in connection with the same subject matter out of which they claim a right to relief. The doctrine of unclean hands does not deny relief to a party guilty of any past misconduct; only misconduct directly related to the matter in which he seeks relief triggers the defense. As explained in Kendall-Jackson Winery v. Superior Court, 76 Cal.App.4th 970 (Cal. Ct. App. 1999), the party asserting the unclean hands defense must prove that the misconduct relates directly to the subject matter concerning which a particular claim is made.
— John Sullivan is a retired attorney living on St. Croix