July 12, 4.50 p.m.
Everton Rutherton, who was wanted in regards to the mass shooting in Peter's Rest, turned himself into the authorities Tuesday, the V.I. Police Department reported.
Rutherton was advised of his Miranda Rights and placed under arrest without incident, according to the police report.
He is charged with unauthorized possession of a firearm and possession of ammunition.  Rutherford was booked and unable to post his bail. He was then transported to the John Bell Correctional Facility pending his advice of rights hearing at the Superior Court, the police report stated.
July 7, 6.23 p.m.
A St. Croix man allegedly involved in the March 4 mass shooting in the vicinity of Tipsy Iguana is wanted, the V.I. Police Department reported Friday.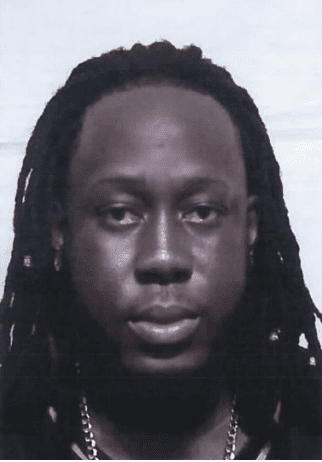 Everton Rutherton is 5 feet 10 inches tall and weighs about 200 pounds. He is a Black male with dreadlocks and a dark complexion, according to the press release.
Rutherton is wanted for unauthorized possession of a firearm and unauthorized possession of ammunition, the press release stated.
Rutherton was unlawfully in possession of an assault weapon and a warrant was sought for this violation, police said.
If seen, please contact 911, CIB Tip Line at (340)778-4950 or Crime Stoppers V.I. at 1(800)222- TIPS.