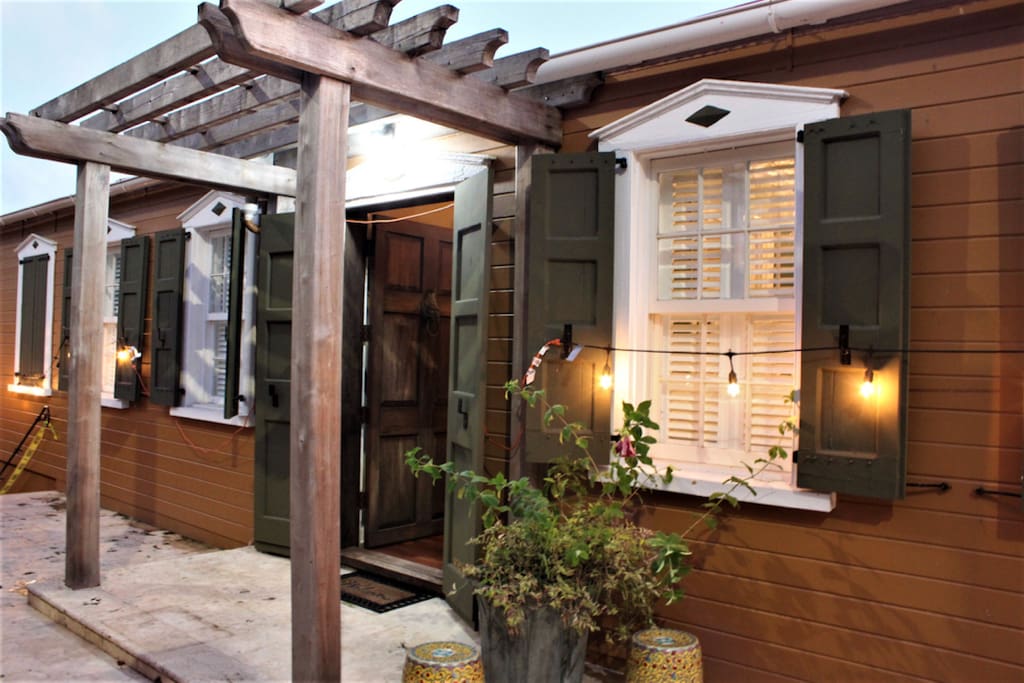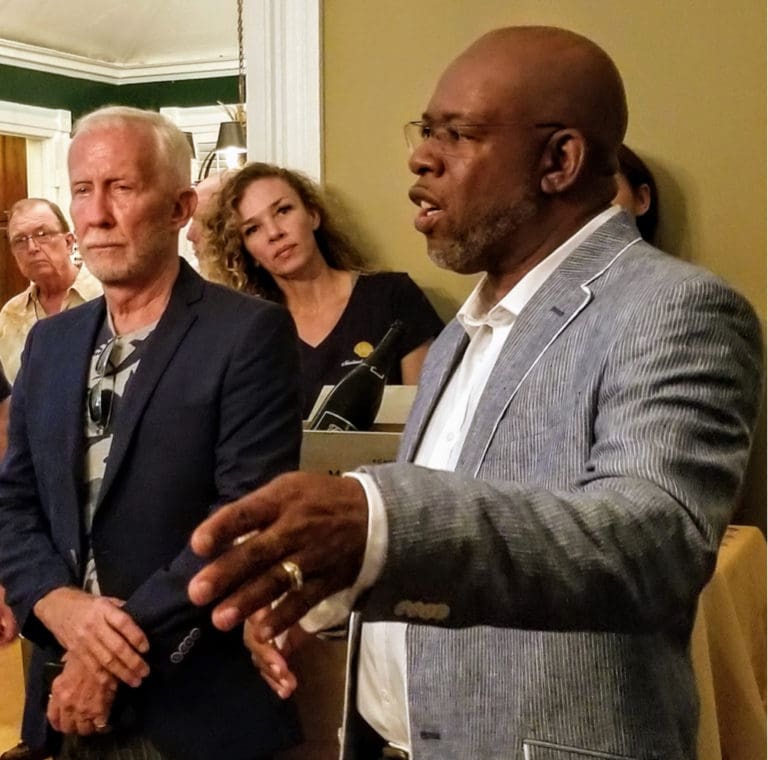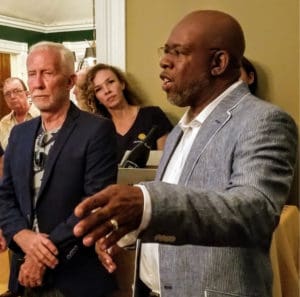 Guests meandered through the almost 200-year-old former von Scholten property, getting a rare glimpse of the historic home, while sipping champagne and listening to tales of times that have long passed.
During Saturday's fundraiser for the Historic Trust almost 60 people swooned over the home's ornate architectural details that hailed from an era before electricity, air conditioning and mass production.
Historic Trust Director Philip Sturm said it is not just the house but the entire neighborhood that harks back to the 18th century.
"When the town started to be built, the fort was built, and then construction came up this hill. Most hills in St. Thomas are 19th century hills, but this is an 18th century neighborhood," Sturm said.
Peter von Scholten, a former governor-general credited with advancing the abolition of slavery, built the home in 1820 Sturm said.
"When he came here, he built this house and he lived in it until about 1825 and then he sold it and moved into Crown House, because he became governor," Sturm said.
Historic Trust Director Felipe Ayala said that after he moved into the Crown House, von Scholten sold the home for $7,000.
Ayala said there have been plenty of tours of von Scholten's neighborhood, but only the exteriors of the properties were viewed. Now guests can get into them.
"Peter von Scholten, if you think of him in terms of Charlotte Amalie's history, he was kind of the renaissance man of his time. Especially in terms of just making major changes … But when you think about what von Scholten did at that time with a house like this, built from rubble masonry, a top floor of wood and built to capture the tropical trade winds blowing east to west across the town, the trade ceiling which we are standing under; these are all things categorized in the historic district," Ayala said.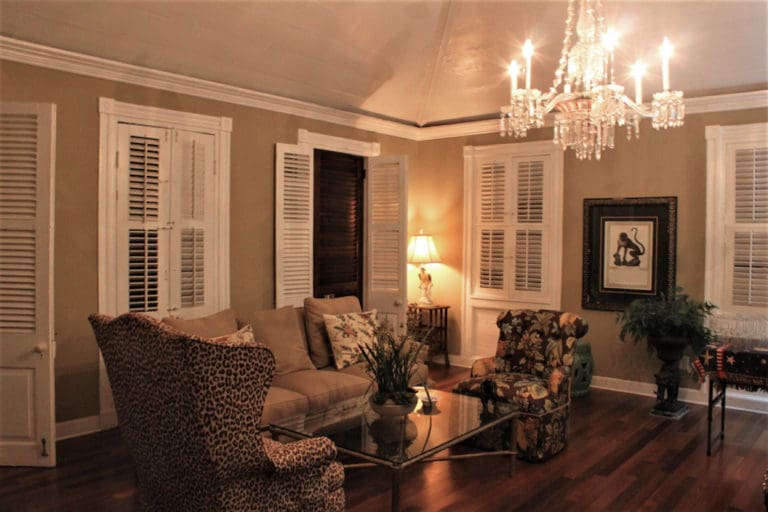 He added that there are more than 400 homes in the district that have been categorized similarly.
The families who lived in the neighborhood were all affluent, and this was before the time Government House was built, Ayala said.
"It was decided that the governor should live among his class and should leave his digs at Fort Christian to come and move to this neighborhood. It kind of gives you the sense of the order of the day."
Isidor and Charlotte Paiewonsky lived in the home for more than 40 years, Ayala said. He noted that the family was so respected that Mrs. Paiewonsky had gone to an auction to purchase a butler's table and only paid two dollars because no one else would bid after seeing her show interest in the item.
"Everyone immediately conceded to her because she was wife of Isidor Paiewonsky," Ayala said.
When the Paiewonsky couple passed, their children enlisted the help of Sturm in appraising the West Indies antiques the home was meticulously furnished with.
"They had a fabulous collection. It was an unbelievable collection of antique furniture that they had in here. And it is still all in the family. They divided it among the children themselves and did not sell off any of it," Sturm said.
The children sold the home to Dean Morehouse, who restored the property Sturm said.
The home remains with several features that retained its historic roots, like the kitchen, which Ayala said has a history all to itself.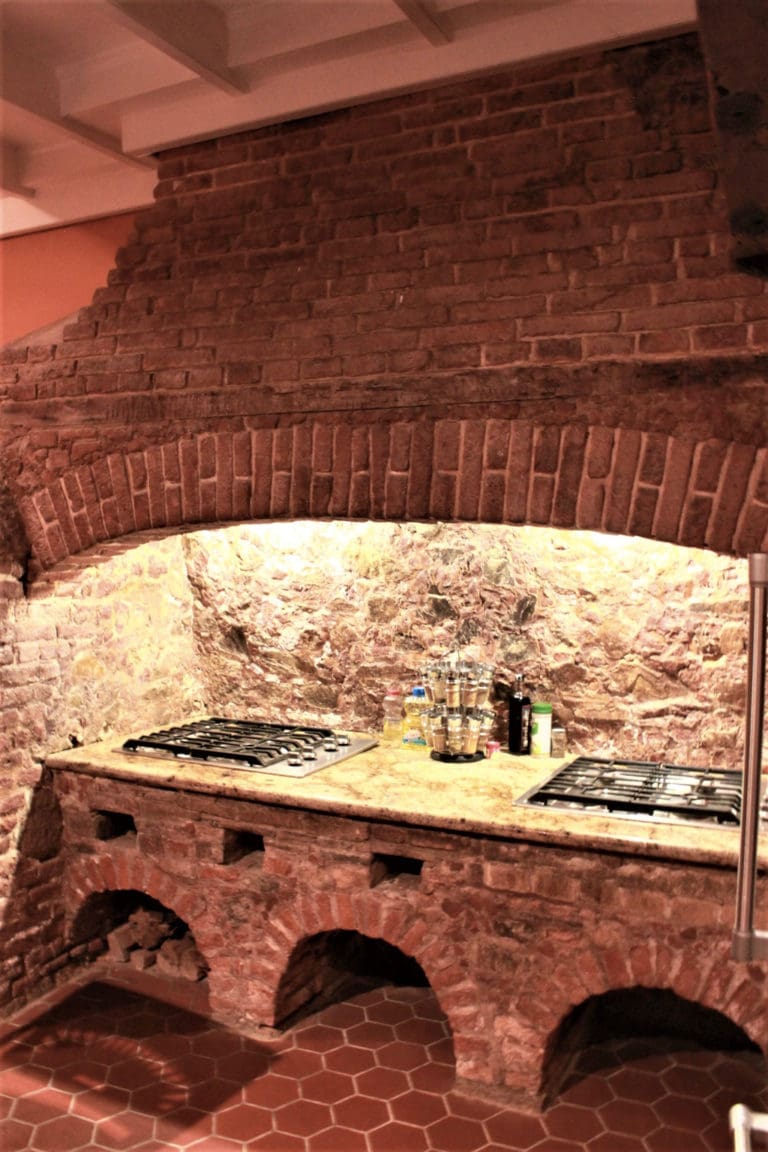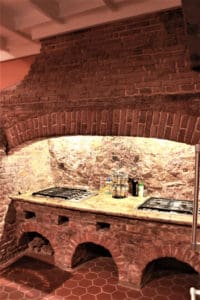 "One of the things that is interesting about this house is the kitchen. It's one of the few kitchens that have your original metal door for the oven. It's after the great fires in Charlotte Amalie that von Scholten and the Danes revamped the codes for fires. So in order to have a kitchen built into your house it had to be built out of rubble masonry or at least the eastern façade had to be built with stone, brick or some form of masonry so fire could not jump to the rest of the houses and burn them," Ayala said.
There are a few modern additions to the home as well, including a courtyard with a pool and a water catchment system.
Ayala encouraged guests to take a step back as they walked through the house, to a time when chandeliers illuminated homes with candlelight and merriment could be found in social gatherings held just like the one they were attending.