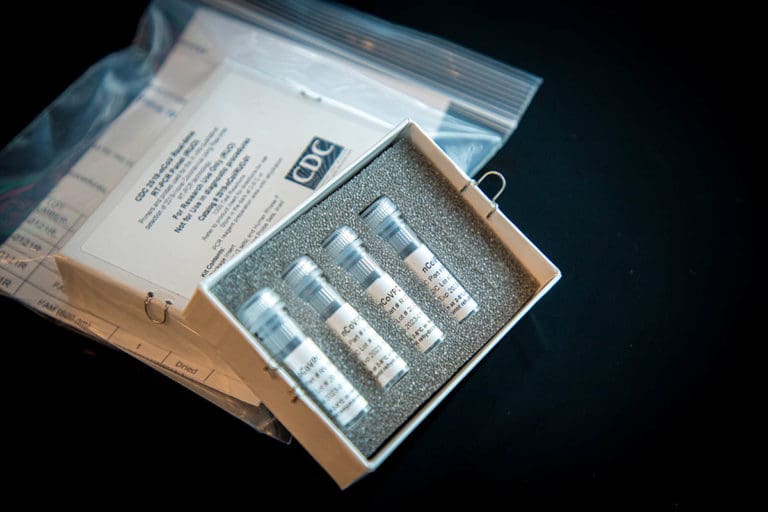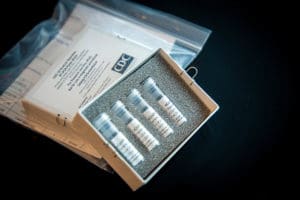 Gov. Albert Bryan Jr. told reporters on a telephone press conference Wednesday that there had been no new cases of COVID-19 in the territory since Sunday. (Update: Three new cases were announced Thursday morning)
"So far, so good," the governor said.
However, he did not forecast a bright future for the territory. He said it would probably be June or July before economic activity on the islands returns to normal.
The territory's peak of infection numbers will be two weeks later than stateside, he said, so, sheltering-in-place restrictions will probably be later as well.
As for activity at the refinery, Bryan said the government had a "scare" as a refinery worker fell ill last week. Many of the Limetree workers live in close quarters in trailers called the "man camp" and the workers are seen in long lines during shift changes. Bryan said the worker has tested negative for the virus. He said he met with officials from the refinery Tuesday and refinery workers reporting to work have their temperatures checked. High fever is a primary symptom of the virus.
The refinery is not bringing any new people on board and any worker returning from overseas must self-quarantine for 14 days.
Bryan was clear that any Virgin Islander who filed a tax form in the last two years and earned less than $75,000 would be eligible for the $1,200 stimulus checks stipulated in recent federal legislation. However, he was not clear when they would receive it. He said the territory's Bureau of Internal Revenue had begun the necessary paperwork. The territory, according to Bryan, does not have the $40 to $45 million for the stimulus checks and would need a check from the U.S. Treasury before individual checks could be mailed to territory residents.
The deadline for filing federal taxes has been extended to July 15. July 15 is also the date to which the Virgin Islands government has cash liquidity thanks to a measure recently passed by the V.I. Senate, according to Bryan.
He told reporters that to get beyond that date the Virgin Islands government will need another infusion of cash. He compares the present situation to the aftermath of the two hurricanes that hit the islands in 2017. At that time the territory received $303 million in disaster relief loans. Bryan has written to the Treasury Department urging those loans be forgiven so the territory can borrow more money to get through the present economic crisis. Bryan added the territory would not need as much to get through the present crisis as it needed to recover from the hurricanes. He said several recovery projects were kicking in and the government would keep them going. He mentioned rebuilding 1,600 homes and demolishing Charlotte Amalie High School and Arthur A. Richards Junior High School.
The territory is not yet testing as many people as officials had hoped. Last week Bryan had said by this week the territory would have the ability to test a thousand people a day, but it remains at only testing 30 a day. Bryan said that is because of a shortage of a chemical agent in the testing kits and he hopes it will be available after Easter so widespread testing can take place. He said, right now, people who have symptoms or who have been in contact with someone with the virus were being tested.
Bryan noted that many health organizations were reevaluating the use of masks in fighting the pandemic. He said that presently those people on "the frontlines," such as medical personnel and first responders, were getting what masks were available. He said about wearing masks, "We know it does not hurt."
As for those incarcerated in territory prisons, Bryan said steps had been taken to isolate any inmates showing signs of illness and more prisoners were being tested. He added that a program to give the homeless a place to shelter in was being worked on, but nothing had been done yet.
He said health officials learned lessons during the Chikungunya outbreak as to where a disease will spread fastest and will pay attention to those lessons.
He also said when touch thermometers were available, the Health Department would test arrivals at the airport for fevers.