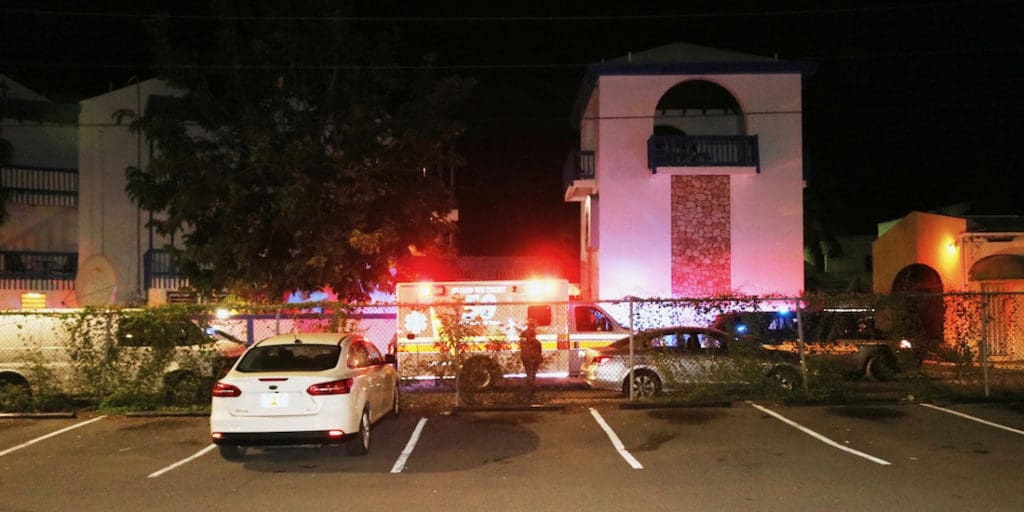 A man was killed Tuesday night in a shooting at a downtown Christiansted hotel, the V.I. Police Department reported.
The victim was identified as 24-year-old Rashawn Wyre.
According to the Source's homicide list* it was the 15th homicide on St. Croix since the beginning of the year, the 32nd in the territory.
According to police, at 10:22 p.m., Aug. 4, the 911 emergency call center received a report of shots fired at the Holger Danske Hotel on King Cross Street, Christiansted.
Upon arrival, officers discovered a deceased Black male, identified as Wyre, with multiple gunshot wounds.
St. Croix District Chief of Police Sidney Elskoe denounced the latest shooting.
"It is disheartening to see another young life cut short by gun violence," Elskoe said. "We are appealing to the young men in our community to find alternate ways of resolving differences."
He urged anyone with information on this homicide to contact police by calling 911, the Crime Tip Line at 340-778-4950 or anonymously to Crime Stoppers USVI at 1-800-222-8477. Calls to Crime Stoppers that help resolve a case can qualify a caller for an anonymous reward.
* The Source's homicide list is based on reports from the V.I. Police Department, but unlike the list by VIPD and some media, the Source does not count suicides or vehicular homicides, which can cause a disparity in the number of incidents reported.