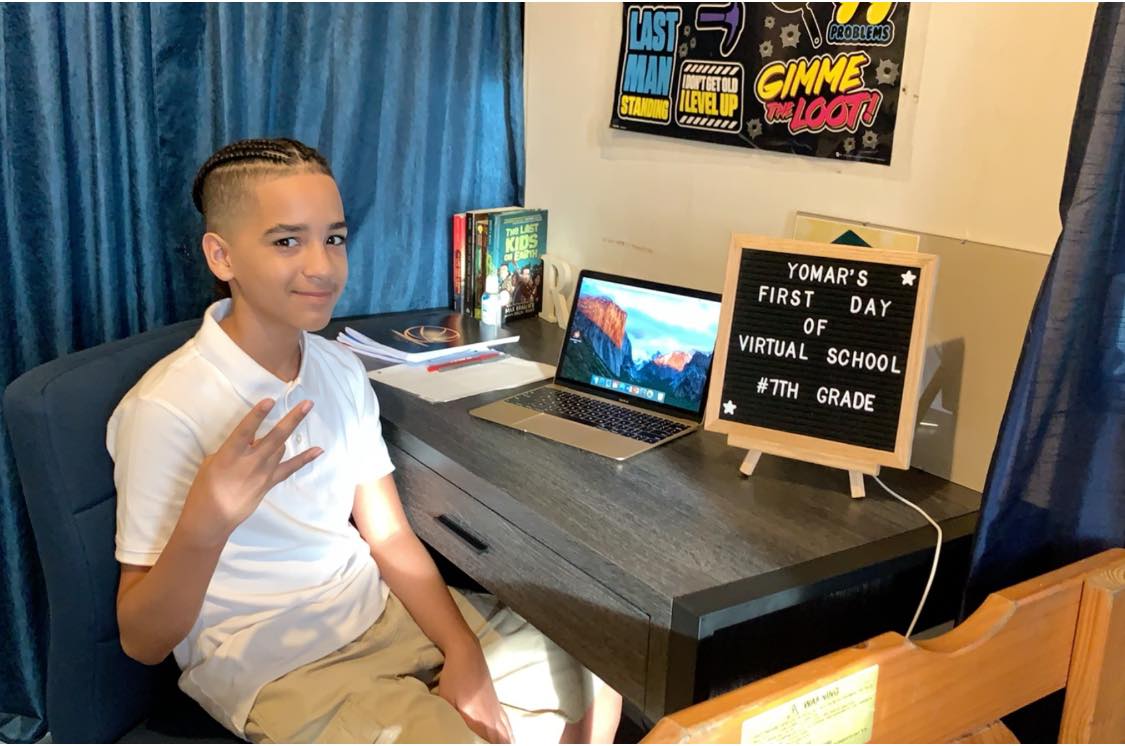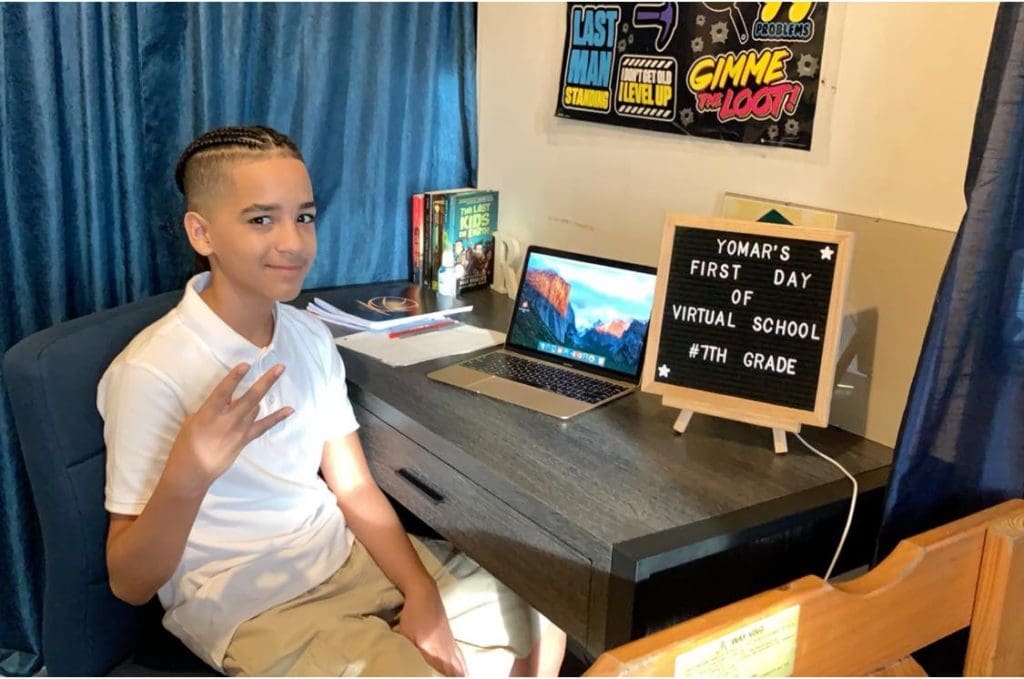 As school officials kick off the first week of virtual classes for the 2020 fall semester, some parents say they are still grappling with the "new normal."
The V.I. Department of Education announced plans to open the 2020-2021 school year on an entirely virtual schedule. Students and school staff are scheduled to learn and work from home between Sept. 14 and Jan. 20. Laptops and MiFi internet devices – and chairs – were distributed to students who needed them, and a new online platform that serves as a hub for teachers, students and parents was launched.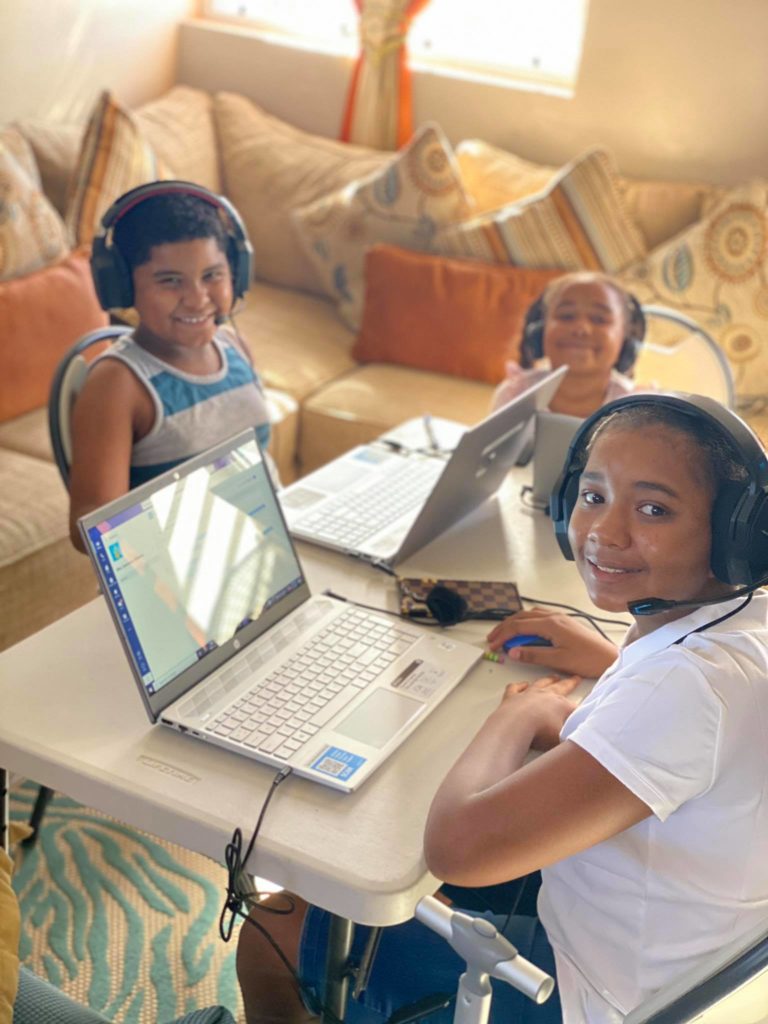 Single parent Shada Simmonds said she may need to update her resume to reflect roles as a janitor, cafeteria worker and teacher's aid. Managing her three elementary school kids, Shanai'i, Michael, and Shaiann Cuencas has now become a "full-time demanding job, on top of my regular job duties," she said. Simmonds foresees the school year being a trying one, especially for her son, who was recently diagnosed with ADHD. "I'm trying to figure out the proper steps in ensuring he gets the accurate help that he needs," she said.
Students like Xandria Acevedo are required to wear their school uniform shirt and bottom, along with other rules, while in class. Acevedo is an 11th grader attending the St. Croix Educational Complex and was looking forward to physically going back to school. "I miss regular school, but I am making the best of the situation," she said. Her father, Xavier Acevedo, said, "I am grateful that I do not have smaller kids at the elementary level who require constant supervision. I can't imagine how I would be able to balance with everything else that is happening right now."
Meanwhile, Elizabeth Galvan is trying to maintain a positive outlook. Her son, Yomar Ortiz, who attends John H. Woodson Junior High School, and daughter, Yaira Ortiz, who attends St. Croix Educational Complex High School, have started homeschooling this week. Galvan said she enjoys being able to "barge in" on her kids' virtual classes whenever she wants. "There's no need to miss work or use my lunch hour or ask for a pass," Galvan said.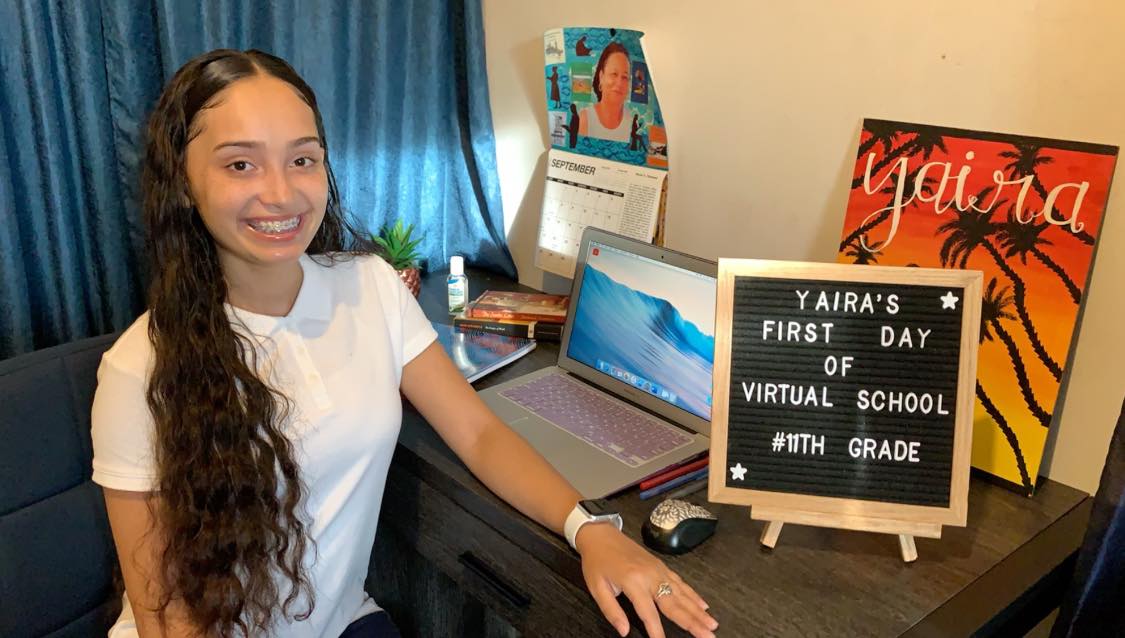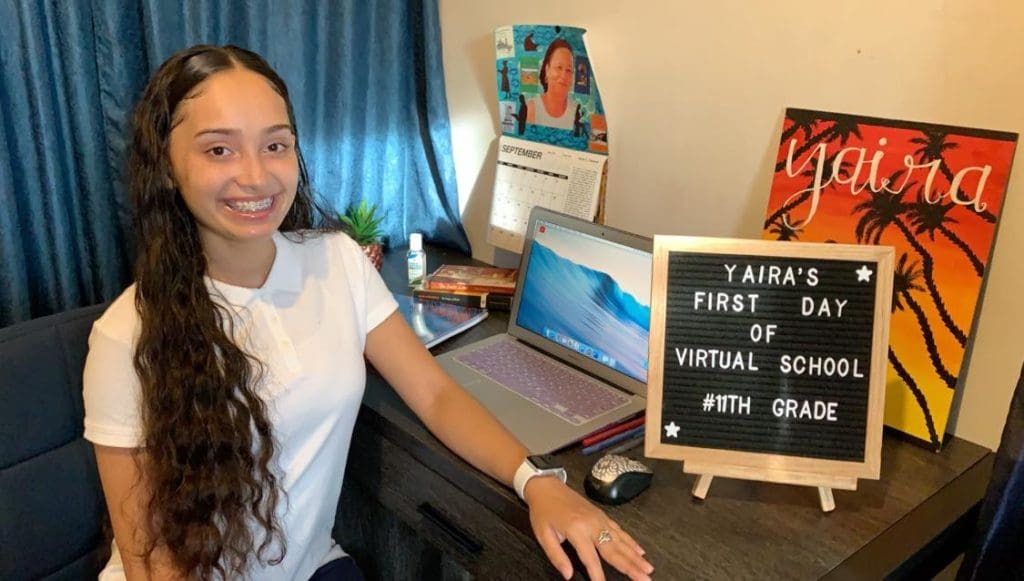 Wendy Wynter, who teaches 4th grade at Lew Muckle Elementary School, expressed enthusiasm about seeing her new students this semester. "At this point, I know it's important for the students to regain some type of normalcy," she said.
According to Wynter, the Department of Education has maintained communication and has also set up different learning programs that teachers will have to utilize. One of the platforms that teachers are required to use is called Schoology. Schoology is an online hub used to house all digital platforms supported by both V.I. districts. It also serves as a communication tool that allows teachers to interact with parents and students.
"It is so much work teaching virtual versus the classroom," said Wynter, who is also a parent. "This school year, I am going to practice patience with the parents. I know that the first couple of weeks will require us to get to know each other, maneuvering through the sites and learning when to mute and unmute."
Wynter encouraged teachers to be more "innovative, keep kids engaged because there are a lot of distractions at home." She added that she herself is struggling with not having her storage closet with all her resources at her fingertips. "We must do it together for this to work," Wynter said.
For more updates parents and teachers can visit the Department of Education's website at www.vide.vi.