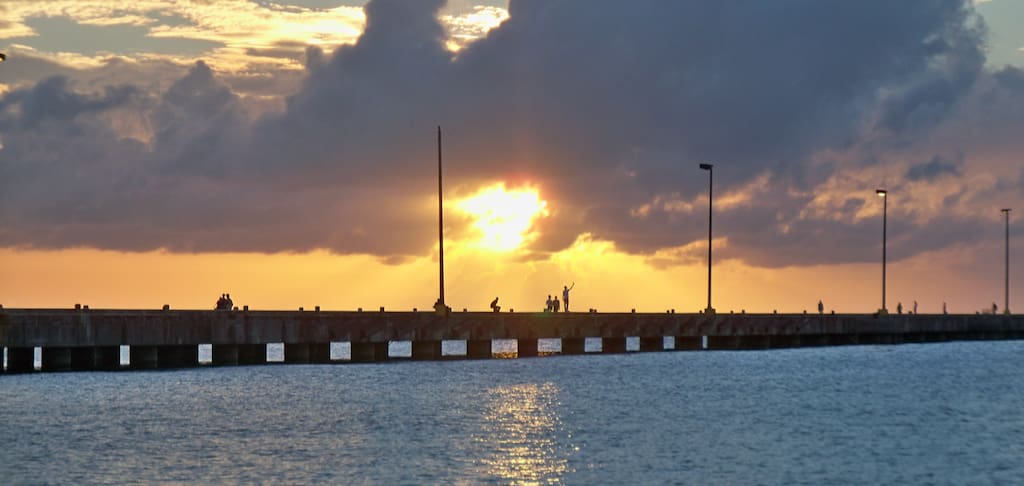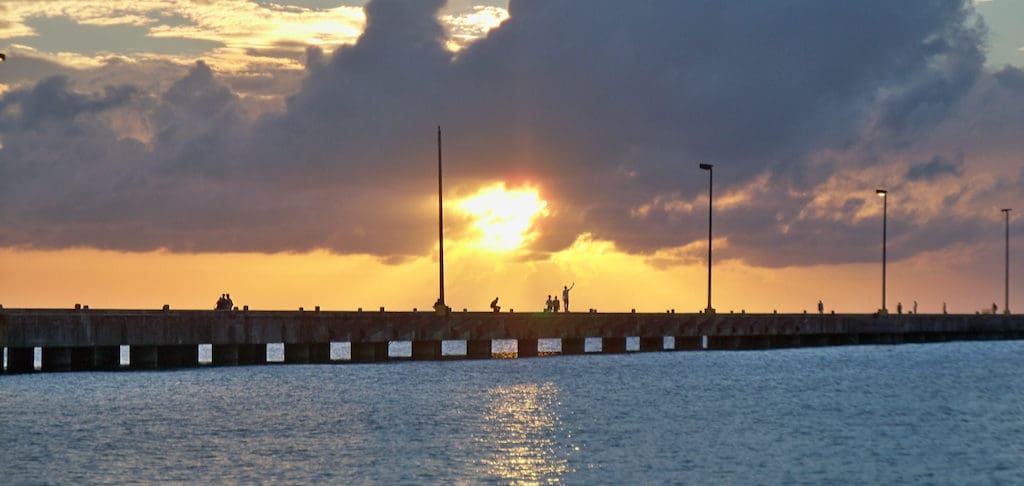 A business forum hosted by Gov. Albert Bryan Jr. and the V.I. Economic Development Authority on Wednesday featured business representatives discussing how they are keeping themselves and customers safe during the COVID-19 pandemic.
Bryan kicked off the forum with a list of his ideas to improve life and the economy of the Virgin Islands – part of his administration's Vision 2040 program. He also talked about improving residents' health and health care.
The governor predicts there will be six new health care facilities, including two skilled nursing facilities, built in the near future. Two hospitals and two clinics are scheduled to be rebuilt following the 2017 hurricanes. Better lifestyles will be encouraged by more recreational facilities, bike paths and walking communities, he said. Other plans Bryan mentioned include 169 projects for V.I. parks and recreation, including rebuilding the Paul E. Joseph Stadium and Vincent Mason Pool in Frederiksted. Bryan said two horse racetracks and a car racetrack will also be constructed.
"The Virgin Islands has been following for so long; it is time for us to lead," he said.
After Bryan spoke, several tourism industry representatives talked about the safety precautions they are taking now to keep people safe, and what they plan to do when they reopen their businesses.
Jayne Halcomb and Elisa Shen, of the Royal Caribbean Group, talked about the 496,000 passengers Royal Caribbean and Celebrity vessels brought to St. Thomas in 2019. Around 93 percent of them debarked on St. Thomas and spent an average of four and a half hours on the island. When the cruises return, the industry will be looking for more outdoor activities and outdoor shopping to keep passengers safe.
Royal Caribbean will adapt and evolve after the pandemic, Shen said. Following CDC guidelines, they will provide more personal protection equipment, install advanced sanitation protocols and screen staff daily.
"We can compete with any hospital and will partner with our destinations," Shen said, after complaining that the CDC has "been a little invasive in the cruise industry."
The cruise line also will reduce group sizes and venue capacities and eliminate buffets. The company will find more tour operators to entice people off the boat, and passengers will be encouraged to participate in more shore excursions.
Lisa Hamilton, of the USVI Hotel and Tourism Association, was the first attendee to speak about the hospitality business. More than 1,200 hotel rooms have been closed since the 2017 hurricanes and the only one open on St. Croix – Carambola Resort – offers limited services. Divi Carina Bay Resort and the Elysian Hotel are scheduled to reopen this month, with Frenchman's Reef aiming for its reopening in the second quarter of 2022, she said.
Hamilton recommended that the territory create new venues for smaller groups after the pandemic. Rooms should be more affordable, and hotels should accept alternative forms of payment such as Venmo and PayPal. Shops should think about moving merchandise outdoors with flexible hours for people who work. Other ideas include small food fairs and evening street fairs. Vendors will need to continue using sanitizer and masks, test staff and should update signage.
Representing the St. Thomas/St. John Chamber of Commerce, Adriane Dudley talked about some of the challenges that face Virgin Islands businesses, including the high cost of utilities, supplies and shipping. During the pandemic, businesses don't have the same access to capital and the employment pool has dwindled. Business owners are unable to plan for the future and suffer from pandemic fatigue, she added.
Ryan Nelthropp, president of the St. Croix Chamber of Commerce, said businesses can cope with the new normal by becoming more creative, exporting products and using more digital marketing and virtual meetings. He added that the government can help the most by dredging all of the harbors to accommodate the mega-ships.
According to a Small Business Development Center survey of 38 restaurants on St. Thomas and St. John, 89 percent are underwater, 8 percent are treading water and only 3 percent said they are doing okay. In other words, there is a 64 percent decrease in revenue on St. Thomas and a 58 percent reduction in St. John revenue. As a result, restaurateurs have seen a 43 percent decrease in staff, according to Ted Gutierrez, the SBDA state director.
The restaurant owners surveyed said the government can help by collecting worker's compensation quarterly instead of annually, forgive fines, open bar countertops and help line up food tours, according to Gutierrez.
St. Croix restaurants will be surveyed at a later time, he said.
The marine industry also participated in the forum. It was represented by Damien Cartwright of the V.I. Port Authority; Oriel Blake, executive director of the V.I. Professional Charter Association; and Kevin Bailey of the V.I. Game Fishing Club.
The industry is "booming," Blake said, with 700 cabins of V.I. charter yachts occupied for the season. Because of the nature of sailing – small groups of people outdoors – social distancing is relatively easy. USVI ports are open and there is new interest in St. Croix, she added.
There are 11,000 marine jobs in the territory and the industry is set to expand, according to Blake. Marine infrastructure needs to improve, and more services are needed, she said.
Bailey said while the territory offers tournaments and is the blue marlin capital of the world, more land attractions are needed. Fishers want to go to beach bars to eat and drink. More moorings and dive sites are also needed.
Cartwright then introduced a young entrepreneur, Tywreh Nelson, to talk about his business, Upper Class OG, a lifestyle brand company.
"Age is commensurate with innovation," Cartwright said.
Nelson and his cousin started the company in 2017. Since then, they have learned to work out the kinks, trust other people and keep up with customer demands. They use social media to connect and strengthen relationships.
"We need to teach and pass knowledge to the residents behind us. Roots create fruits," he said.
Several other officials spoke, including Justa Encarnacion, Health commissioner, who repeated COVID protocols for Virgin Islanders. She said the pandemic has been "waxing and waning" and currently there are cases of community transmission.
"The goal here is not to close or fine businesses but encourage them to come up with creative ways to balance everything and keep people safe," she said.
Other representatives talked about the work their organizations perform for the community, including Gutierrez from the Small Business Development Center and Wayne Biggs, chief executive officer of the Economic Development Authority, who talked about the loans available through the EDA's bank.
Denise Johannes, the director of the Division of Corporations and Trademarks at the Lt. Governor's Office, explained how to start the process of opening a business, and Richard Evangelista, the commissioner of the Department of Licensing and Consumer Affairs, gave instructions on how to complete the process online.
A presentation on the USVI Economic Reopening and Restructuring Task Force was scheduled for the forum. Yihan Wang, economic development manager at the University of the Virgin Islands Research and Technology Park, talked about some aspects of the study, but the entire report won't be complete until the end of January.