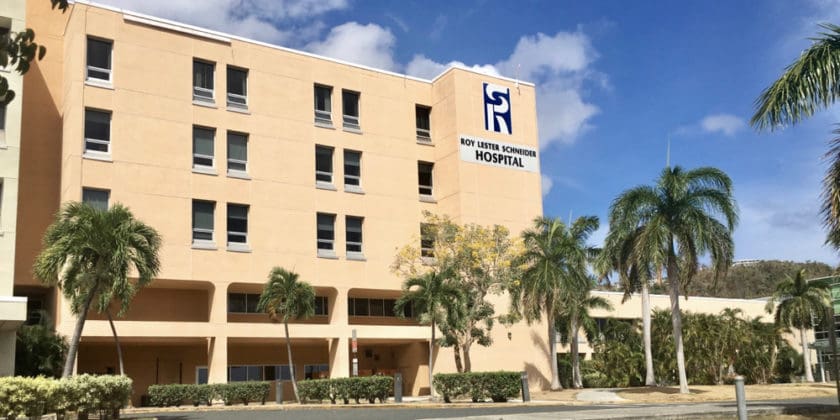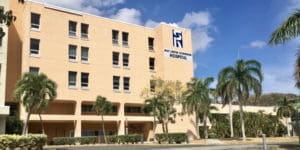 The Territorial Hospital Board approved operating budgets for Gov. Juan F. Luis Hospital and the Schneider Regional Medical Center after holding them a month so the chief executive officers could work on coming closer to balanced budgets.
Board Chair Chris Finch presented data on the budget. He said the JFL income for Fiscal Year 2022 is projected to be $85,988,637 and expenses are estimated at $87,324,228. For FY 23, JFL estimates revenue to be $90,611,200 and expenses $88,567,645.
The Schneider projected income is $86,961,022 for FY 22 with expenses of $86,949,509. In FY 23, revenue is projected at $88,622,588 and expenses at $88,565,322.
The income for both medical facilities includes an annual allotment from the V.I. government. Finch said the Office of Management and Budget is recommending $27,750,000 for each hospital for 2022. For FY 21, JFL received $23,500,000 and Schneider $25,000,000. Jenifer O'Neal, board treasurer and director of the Office of Management and Budget, said the hospitals each received a seven percent increase.
The hospitals' budgets and financial projections will be presented to the Legislature and governor for approval in the next two months. Juan Luis will have a hearing June 30 and Schneider will appear before the Senate on July 28.
During the meeting, Daryl Smalls, executive director of the Territorial Redevelopment Projects Task Force, reported on meetings between hospital administrators and representatives of the architectural and engineering companies that will design the new JFL and renovations to Schneider, Myra Keating Smith Clinic and Charlotte Kimelman Cancer Institute. He pointed out that there is one subcontractor who will work with Flad and Associates for JFL, and EYP Architects and Engineers for the other facilities, who will bring continuity to the projects. Meetings with the administration will continue next week, he added.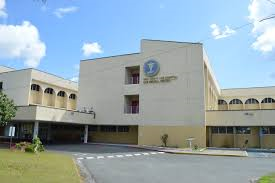 Smalls said the St. Croix hospital is the only one slated for replacement, but efforts are ongoing to replace the St. John facilities – Kimelman and Smith Clinic. Meetings with FEMA, Witt O'Brien's and Associates, Schneider officials and architects continue to move repairs forward. Witt O'Brien's is the company contracted by the V.I. Government as advisors on disaster recovery and mitigation.
For the first time, the hospital board will receive $300,000 for its expenses including pay for the board assistant, board attorney, court reporters and meeting stipends for non-government board members. The budget will also cover inter-island travel and expenses for members once in-person meetings and inspections resume.
The funds will also cover CEO search fees and legal or other expenses that do not belong to the hospitals. In the past, the board budget was $60,000 and then the hospitals would pay board bills that exceeded that amount. This year, OMB agreed to raise the amount so the board could pay more of its own bills, Finch said.
Finch announced that the 3.6-acre land purchase, adjacent to JFL, was closed, giving the hospital "many more options for redevelopment."
During the meeting, the board approved a one-year appointment for a nurse-midwife and two-year appointments for three physicians on St. Croix. One-year appointments were approved for eight physicians and two years for 10 physicians and physician assistants on St. Thomas.
Attending the virtual meeting were Trustees Finch, Dr. Jerry Smith, Jenifer O'Neal, Justa Encarnacion, Dr. Anne Treasure, Dr. Frank Odlum, Greta Hart-Hyndman, Faye John-Baptiste, Marise James and Bruce Bosede.
The next meeting is scheduled for July 7 at 3:30 p.m.