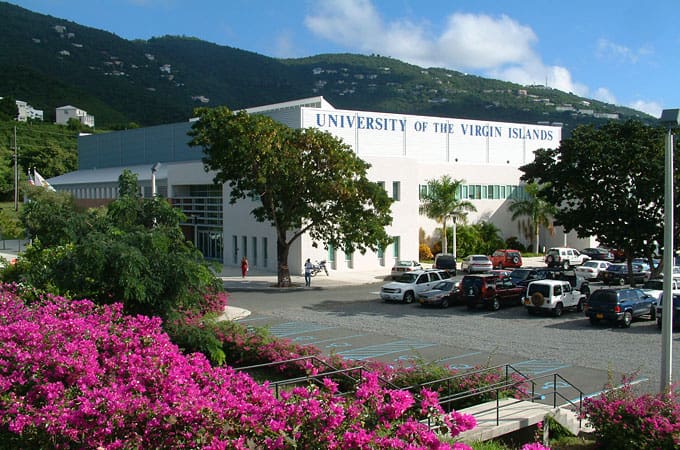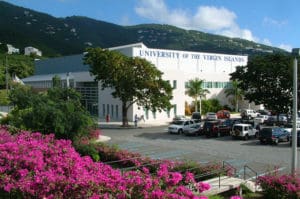 The University of the Virgin Islands Board of Trustees on Saturday unanimously approved two new degree programs for the School of Agriculture in a move to "rebirth" the agriculture program.
During its quarterly meeting held Saturday, the board voted to create an associate of applied science program in horticulture and an associate of applied science degree in agroecology.
UVI Provost Camille McKayle said the agriculture academic program has not been in operation for several years.
"We are renewing and rebirthing this program," she said.
The associate of applied science degree in horticulture is a two-year program designed to prepare students with the knowledge and skills for a successful career in the horticulture industry. In addition to providing a solid science foundation for propagation, production, and managing plants, the coursework will provide students with hands-on experience, both in the lab and the field.
The associate of applied science degree in agroecology is a two-year interdisciplinary program that will investigate the science and social impact of agroecology in the tropics. The terms agroecology and sustainable agriculture will be explained in detail and defined, and applications of the agroecological perspective to the ecosystems and agriculture unique to the tropics will be discussed.
"We received funding from the Legislature for agriculture and, in keeping with that funding and determining which direction to go, we have done focus groups," McKayle said.
Based on the focus groups McKayle said that they have received strong support for the agriculture program, and they are now presenting the two associate degrees for approval.
When the floor was opened for questions, board member John Quelch said, "I'm surprised that there isn't a little bit more practical management and business administration type of course work in the content in the degree program."
McKayle replied, "You are correct, I'm looking at where we have our general education requirements, which are 28 credits or so."
She then turned the presentation over to the director of the School of Agriculture, Dean Usman Adamu.
"There is an element of agribusiness management. There is a course for farm management and planning that covers the business aspect," Adamu said. "It is essentially a freshman or sophomore-level course, and we require that for all our curriculum in agriculture. You have to understand some of the business side of it. And then the internship, we expect to place our students in the business of agriculture to get them to really understand what it takes to be successful."
In other business during the meeting, the board re-elected Henry Smock to serve as chairman and Oran Roebuck as vice-chairman.
"I wish to thank the board for their vote of confidence and thank chairman Smock for his guidance and leadership. I look forward to another year of progressive growth," Roebuck said.
"You have earned the confidence of your fellow trustees and we look forward to your dynamic leadership," said trustee Yvonne Thraen.
The board also voted to increase the tuition and faculty compensation for UVI's Online Program. The Online Program's tuition for undergraduate in-territory students will increase from $154 per credit to $225 per credit. The in-territory graduate per credit hour cost will increase from $386 to $450. There will be no increase for out-of-territory students.
"This will help us to keep the courses running and have faculty feel appreciated and respected," said McKayle. "This will encourage more students to enroll because we will be able to offer more courses."
Fees for on-the-ground student learning will now apply to the online degree program. Students in the Online Program will be assessed a $15 registration fee, a $45 technology fee and a $40 flat-rate fee for books.