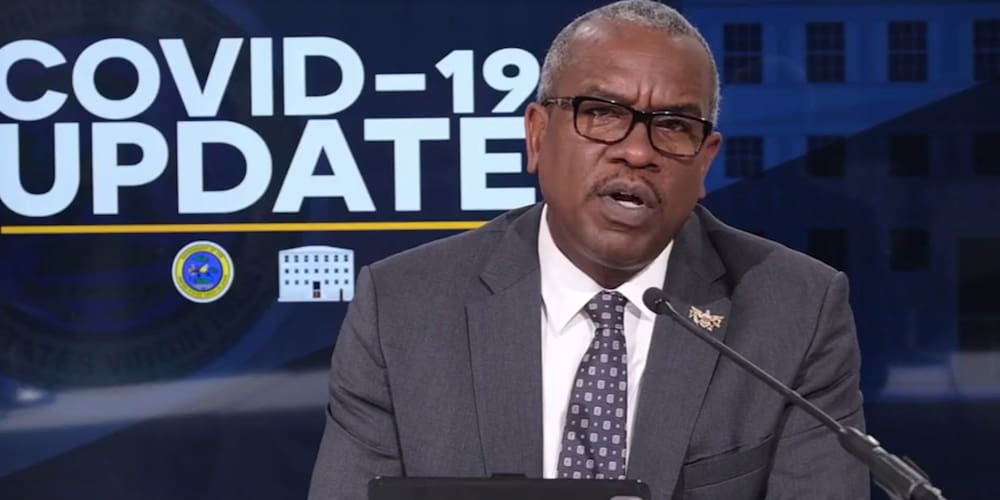 While a final decision has not been made, Gov. Albert Bryan Jr. said Monday he is re-evaluating the territory's public school opening date of Aug. 9 in the face of a growing number of COVId-19 cases in the U.S. Virgin Islands.
During the weekly Government House news update, Bryan said the issue is the safety of the territory's students and the school staff.
"We are not going to put them in any unnecessary risk or harm, so we are looking at the start of school again and what we can do there. Right now, with the way we are trending, we may have to push them back a bit, but hopefully not," the governor said.
The announcement came after 21 people, including a 9-year-old, were hospitalized as the Department of Health continues to monitor more than 200 active COVID-19 cases across the U.S. Virgin Islands.
"I want to make another urgent plea to our community. As of this morning, we have 21 people in the hospital, and five require a ventilator to breathe," Bryan said. "None of the individuals currently fighting for their lives are vaccinated, nor the 35 people that passed away." (Later Monday the Department of Health announced the territory's 36th COVID-19 fatality.)
Bryan said that with the increase of cases they have requested temporary support and additional resources from Pafford Medical Services, a staffing and services company, to help supplement the territory's limited manpower while battling through the surge.
Bryan also announced the Department of Sports Parks and Recreation will suspend all programs and facility rentals for the next two weeks to help slow the spread of the virus. He said people who have reserved facilities within the next 30 days should reschedule by calling the main office: 340-773-0160 on St. Croix or 340-774-0255 on St. Thomas.
"We need everyone to … be extremely cautious for the next couple of weeks," Bryan said. "If we had 80 to 90 percent vaccination rate this just would not be happening."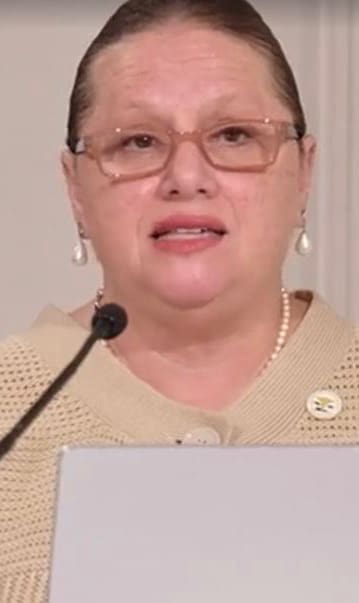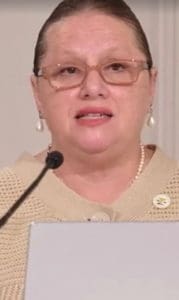 Weekly COVID Stats
Health Commissioner Justa Encarnacion followed Bryan with the week's COVID statistics. As of Monday, there were 208 active cases: 10 patients hospitalized at the Juan F. Luis Hospital on St. Croix and 11 patients at the Schneider Regional Medical Center on St. Thomas. The infection rate has increased from 4.25 percent last week to 4.82 percent.
Encarnacion also said that beginning Wednesday, the department's Digital Vaccination Records will be used to facilitate re-entry to the territory via the travel portal. The digital vaccination record can be carried as a wallet-sized card that also is storable on a smartphone. Residents can apply for a digital vaccination at the Department of Health website.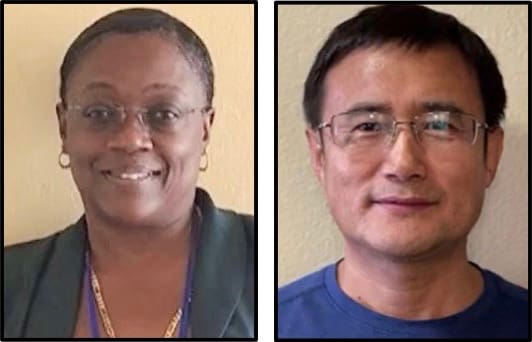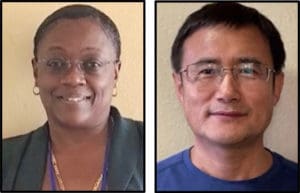 Vaccine Lottery Winners
The winners of Monday's drawing for the Vaccine Lottery are Aretha McFarlande from St. Croix and the youngest winner so far, Rena Yun, a Virgin Islander attending college in Florida. Her father, Xinbin Yun of St. Thomas, accepted the prize on her behalf.
Drawings will be held for eight more weeks with fully vaccinated individuals eligible to win up to $100,000.
The school-based drawing, open fully vaccinated member of a school faculty or staff, is set for Aug. 9. Those eligible can register at the lottery website.
Free COVID Tests
The Department of Health will continue to offer free COVID tests throughout the week on all three islands.
St. Croix – Charles Harwood Complex from 1 a.m. to noon Tuesday and Thursday.
St. Thomas – Home Depot Parking Lot from 1 to 3 p.m. Tuesday and Lionel Roberts Stadium from 1 to 3 p.m. Thursday.
St. John – The V.I. Port Authority Gravel Yard from 1 to 4 p.m. Wednesday.
Residents can pre-register for testing online and free vaccines are available at the pop-up testing sites.
Retiree Retroactive Wages
Division of Personnel Director Dayna Clendinen updated the retiree retroactive wage payments. Last week, it was announced that $10 million owed to government employee retirees aged 65 and older who were a part of a collective bargain unit covering the years 1990-2001 would begin to be distributed.
Eligible recipients will receive a check of $1,700 – minus applicable taxes and Social Security – if they were owed that amount or more, and eligible retirees owed less than $1,700 will receive checks for the difference.
The Division of Personnel has launched a web portal where individuals affected by the eight percent pay cut can log in to see the amount owed to them, and the administration anticipates making those payouts between now and the end of this year.
Retirees who do not have access to the internet can call 340-714-5010 for access to the same information or ask any questions.
Payments can also be claimed by the surviving family upon the death of a retiree. To check if a payment is owed, survivors can also visit the Personnel site, download and fill out the W-9 form and affidavit and email both documents back to comp2021@vi.gov.