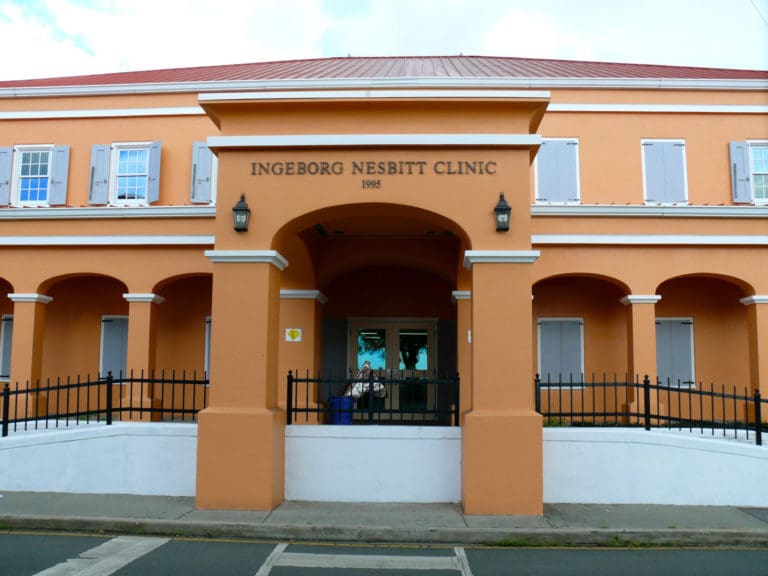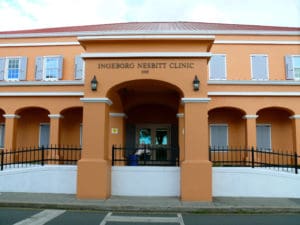 Frederiksted Health Care has adopted a COVID-19 vaccine mandate for its employees after a vote by its board of directors on Monday, the same day the U.S. Food and Drug Administration granted formal approval of the Pfizer vaccine.
The health care center joins the University of the Virgin Islands and the territory's hospitals in requiring vaccines for staff, and in the case of UVI, for students as well.
However, more widespread mandates could follow the FDA's official approval of the Pfizer vaccine, which until Monday had been in use on an emergency basis. The Moderna and Johnson & Johnson vaccines have yet to receive formal approval, though it is expected within several weeks to a month, Dr. Anthony Fauci, President Joe Biden's top medical officer and the head of the National Institutes of Allergy and Infectious Diseases, said Tuesday in an interview with CNBC. All three vaccines are on offer in the U.S. Virgin Islands.
Moderna announced on Wednesday that it has completed its submission to the FDA seeking full approval of its vaccine based on Phase 3 trials involving more than 30,000 Americans. More than 300 million doses of its vaccine have been released to the U.S. government since December under emergency use authorization, with 26,139 of those doses administered in the USVI as of Tuesday, according to Territorial Epidemiologist Dr. Esther Ellis.
While Gov. Albert Bryan Jr. has said he prefers to offer incentives to vaccination rather than a mandate for government employees, Biden recently announced that staff at all nursing homes that receive federal funds must be vaccinated or face losing that money. The V.I. Human Services Department has not responded to requests for comment about how that new policy will impact local facilities, but Lt. Gov. Tregenza Roach said Tuesday that the V.I. government is researching its options.
"The discussion of a vaccine mandate has been a part of our conversations recently and in the recent past. What the governor had instructed of the V.I. Department of Justice was to do some preliminary research about vaccine mandates in the light of not having a fully approved vaccine. Now that the circumstances have changed, where there is now a fully approved vaccine, I believe the stance of the government may change," said Roach, speaking at the weekly Government House COVID-19 press briefing.
"I am not prepared at this very moment to tell you that a decision has been made in that regard, but I will tell you that we expect to receive the comment of the Attorney General very shortly, and that the decisions about such requirements, such mandates, will be made considering the vulnerable populations and facilities where such measures might be most critically needed," said Roach.
Frederiksted Health Care cited the safety of both its patients and staff in its decision to implement a COVID-19 vaccine mandate.
"As one of the largest health care providers in the Virgin Islands, we take our responsibility to our patients, our staff and our community seriously, and at the forefront of that responsibility is their safety. Requiring our employees to be vaccinated against the COVID-19 virus will reduce the risk to our patients as well as to our staff and their families" the facility's Chief Executive Officer Masserae Sprauve-Webster said in a press statement.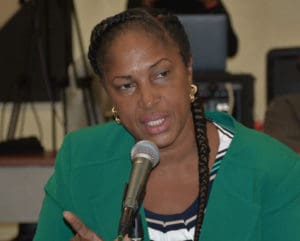 "We are proud to join other health care providers such as the Mayo Clinic, Kaiser Permanente, the Veterans Administration, our own Roy Lester Schneider Medical Center and Juan F. Luis Hospital and Medical Center and over 150 other health care systems across the United States and Territories in taking this important step to end this pandemic," said Sprauve-Webster.
In addition to the vaccine mandate, patients and staff are required to wear masks and are screened for COVID-19 symptoms before entering any of Frederiksted Health Care's six service delivery locations, said Sprauve-Webster.
"We must all do our part to end this terrible pandemic, and we remind everyone to get vaccinated, wear a mask and maintain social distancing so that we can return to normal," said Sprauve-Webster.
UVI's vaccine mandate was met with protests by students and staff when it was announced on June 19, and the territory's nurses' unions have filed suit in V.I. Superior Court in a bid to block the hospitals' mandate, announced Aug. 4, that calls for workers to be vaccinated by Oct. 1 or face dismissal. The V.I. Government Hospitals and Health Facilities Corporation has asked the court to dismiss the case. Judge Douglas Brady had not rendered a decision or set a hearing date as of Wednesday.
The court fight comes as the V.I. Health Department has reported six more COVID-19 fatalities since Monday, bringing the territory's death toll to 51.
Health officials have said the recent surge in cases is due to the highly contagious Delta variant of the virus, people failing to quarantine when they are infected, and the low rate of vaccination in the U.S. Virgin Islands. Just 45.7 percent of the territory's residents are fully vaccinated against COVID-19, Ellis said Tuesday.