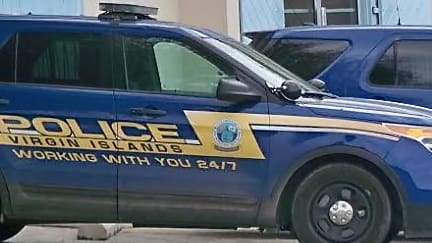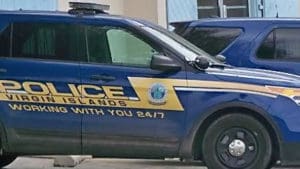 Police have identified the victim of a one-car accident on St. Croix Friday as 31-year-old Andre Auguste, one of two suspects who were arrested and charged in 2017 for the murder of 23-year-old Dean Schneider.
According to V.I. Police Commissioner Ray Martinez, Auguste died on the scene Friday from injuries he sustained during the accident. An investigation revealed that Auguste was driving eastbound on Midland Road, near Estate Calquohon, at a high rate of speed and lost control of the vehicle, which overturned after Auguste swerved, hitting a sidewalk and fence.
He was ejected from the vehicle and his body found in the road, along with a firearm.
Police confirmed that Auguste was one of two charged in June 2017 with the murder of Dean Schneider, who was killed during an afternoon shooting at the Ruby M. Rouss Housing Complex in Christiansted. At the scene, officers found Schneider lying on the ground with what appeared to be gunshot wounds to the head and leg. He died after being transported to the St. Croix hospital.
Bail for Auguste was set at $1 million pending an advice of rights hearing in December 2017, but he was subsequently released on house arrest pending trial – conditions he was in violation of Friday, Martinez said.
"This young man was arrested, charged and held on high bail but was, sometime thereafter, released by the court on house arrest," Martinez said Saturday. "VIPD has no control over the bail and release process pending trial, but there is definitely room for collaboration. I am going to be reaching out to the judges to start having those conversations about how we can shore up the gap we are seeing with suspects being released on bail with restrictions and continuing to violate the provisions of their release."