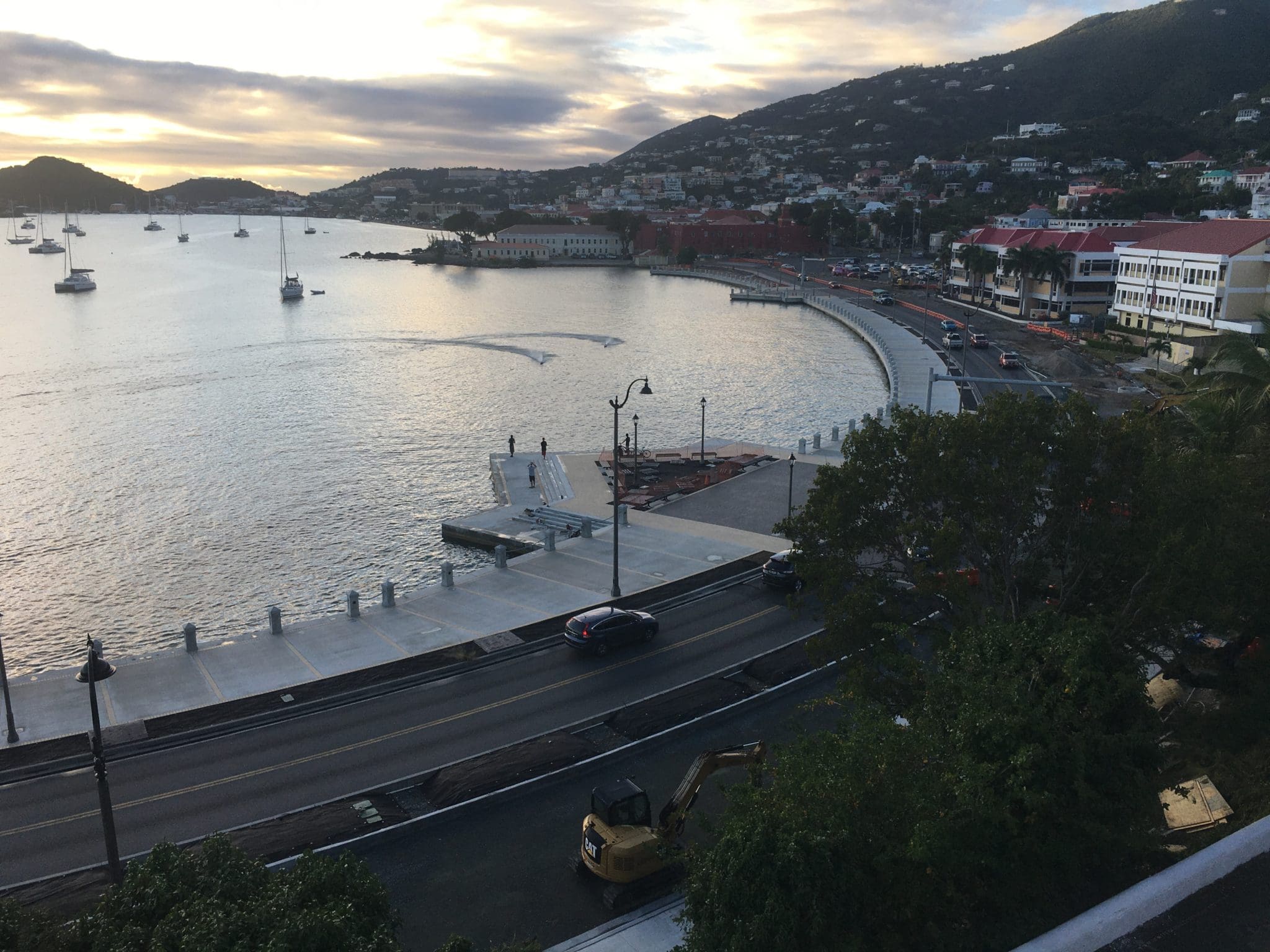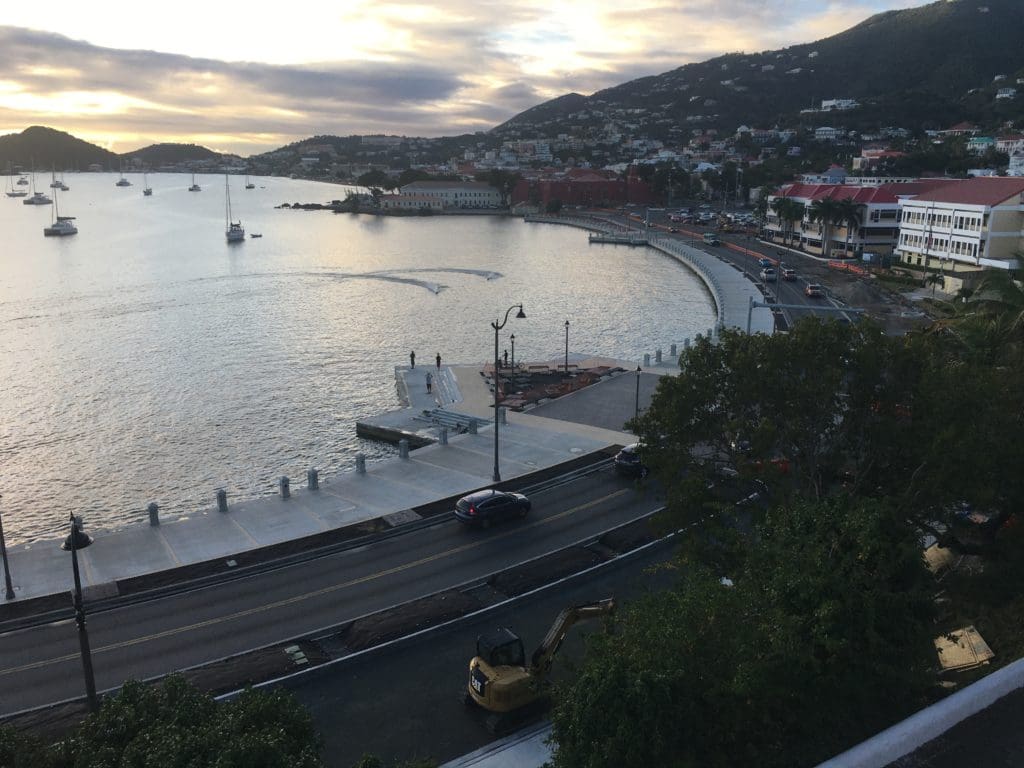 Drivers in downtown Charlotte Amalie, St. Thomas will notice a switch Saturday as the eastbound lanes, recently completed as part of the Veterans Drive Improvement Project, are opened so work can be completed on the westbound lanes.
"American Bridge Company will complete the remainder of the temporary striping on the eastbound lanes early Saturday to allow for this switch. The lane switch will allow road crews to begin the final surface course layer on the westbound lanes," the Public Works Department announced in a news release.
The project is expected to be completed by December, according to the news release. Motorists and pedestrians are urged to traverse this area with caution.
Phase 1 of the Veterans Drive Improvement Project was finished by the American Bridge Company in August 2020, well before its completion date of July 2021, at a cost of $45 million.
The scope of work included roadway widening, pavement reconstruction, seawall construction, drainage improvements, lighting, installation of a new expanded promenade and landscaping.
The design for Phase 2 is scheduled to be completed in 2021, with an estimated cost of $100 million.
The work for Phase 2 includes widening lanes on the waterfront from 9 feet to 11 feet; expanding the promenade, including a double alley of trees to enhance the pedestrian experience; raised speed tables for pedestrian crossings; areas for sidewalk cafes and other commercial activity; pedestrian and road lighting; a landscaped median; and improvements to the plaza area, which will include a water feature.
Upon the project's completion, the existing roadway between the Legislature and Fort Christian will be closed to become a pedestrian walkway.
The Veterans Drive road project is the result of a multiday charrette called the Town's Blueprint that took place in 2010.