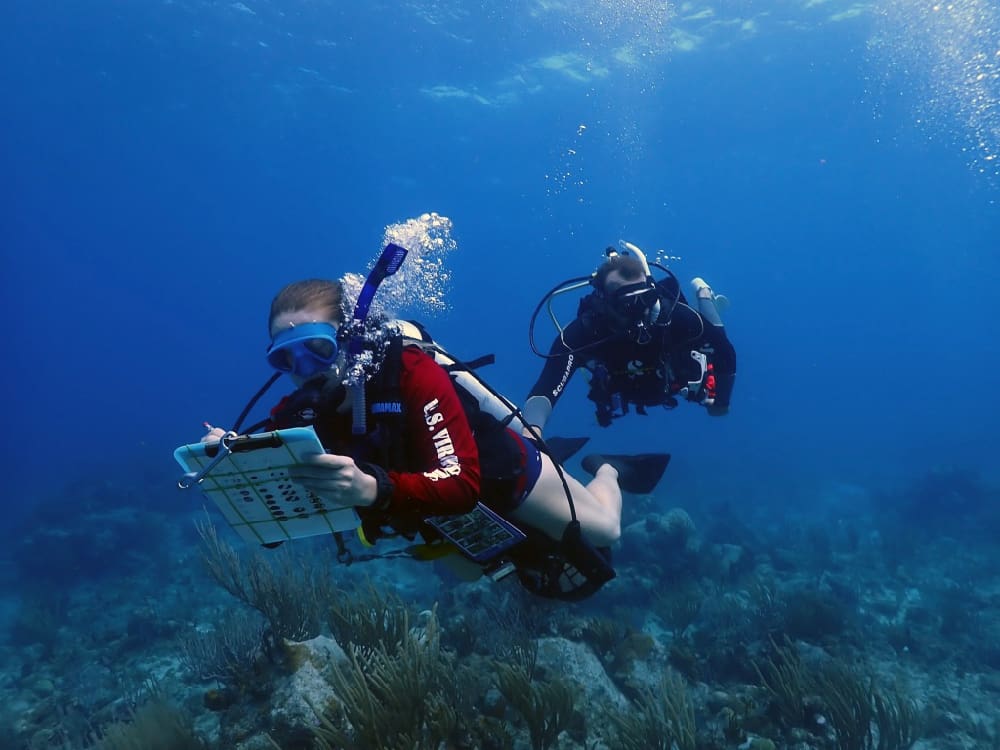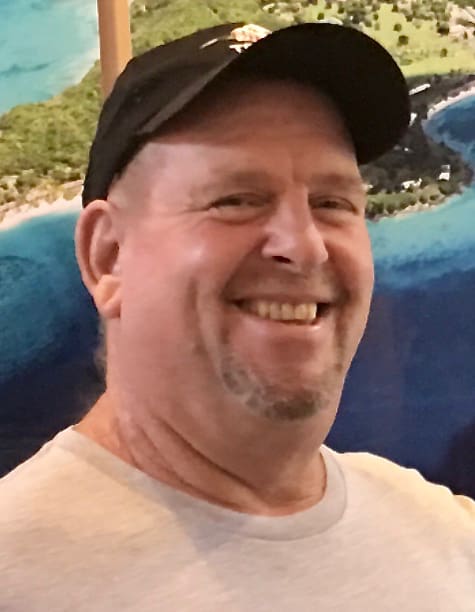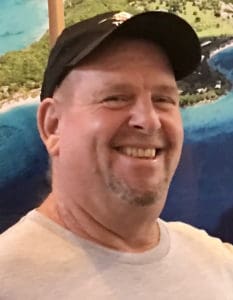 There's an old saying, "The enemy of my enemy is my friend," but Frank Cumming, president of the Caribbean Oceanic Restoration and Education Foundation – better known as CORE – isn't convinced it's true.
CORE has been leading the battle against the deadly lionfish invasion that began in the Virgin Islands in 2009, and Cummings has been at the forefront, training teams of volunteers and spending countless hours hunting for the venomous fish that prey upon local reef fish.
During a dive to hunt lionfish on Oct. 31 near Whistling Cay on the north shore of St. John, Cummings had a disturbing encounter with a shark that convinced him that the lionfish's enemy was not his friend.
"I was in about 45 to 50 feet of water north of Whistling Cay, and there were lionfish everywhere. I got eight in about 15 minutes, and as I was taking the eighth off my spear, I saw a Caribbean reef shark – a big one, maybe six feet – very agitated."
The shark was way too close and way too interested in the dying lionfish impaled on his spear. Cummings punctured the lionfish so it wouldn't float, removed it from his spear, then watched it sink to the bottom where the shark gobbled it up.
"We never used to see sharks harass us when we were removing lionfish. Now sharks are aggressive, and I think it's because people are letting sharks eat lionfish off their spears," said Cummings. "I'm really concerned, and we at CORE need help getting the message out."
"You're not supposed to feed any wildlife in the Virgin Islands National Park," said Cummings. "We don't want to teach the sharks to associate people with food."
Some lionfish hunters carry a "zookeeper," a tubular plastic device for storing dead lionfish after they've been caught, but Cummings never does this because sharks seem very attracted to the smell of the blood of the vanquished lionfish.
After seeing a zookeeper that had been chewed on by sharks, he said he prefers to leave dead lionfish at the sea bottom. Shark attacks are very rare occurrences in the Virgin Islands, and Cummings wants to keep temptation to a minimum.
"Maybe I have an unreasonable respect for sharks, but I don't think so," he said.
A number of marine creatures, including snappers, lobsters, morays and sharks, will eat lionfish despite their venomous spines.
"I saw a shark bite a lionfish; he seemed to flinch, but he went on eating it," Cummings said.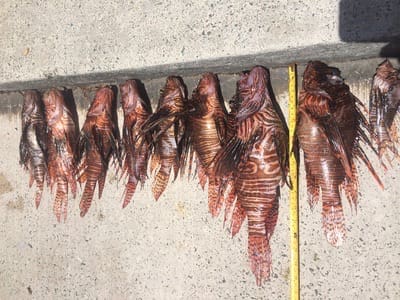 Cummings said the lionfish population has been increasing drastically in recent months. Two members of CORE, Sue Littlefield and Glenn Harman, took 20 lionfish out of the bay on the East End of St. John during one dive earlier this week. In the past year, they might have found one or two lionfish during a dive in that location.
More than 300 volunteers in the Virgin Islands have been trained in lionfish eradication by CORE. A new cohort of volunteers completed training last week. Cummings usually schedules a new training session when he gets eight or more applications.
In the past two years, as the lionfish population appeared to diminish, CORE volunteers have been more concerned with treating Stony Coral Tissue Loss Disease.
The resurgence of lionfish is giving them reason for spending even more time in the water.