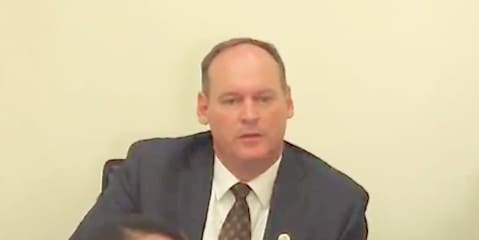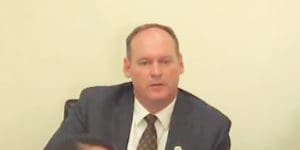 Ongoing discussions on outstanding fees owed by the V.I. Water and Power Authority came to a head during Friday's Public Services Commission meeting, with members forgoing multiple petitions and requests from the utility due to a lack of advanced filing notice, audited financials and payment of more than $800,000 in assessments.
The back-and-forth about assessments have continued over multiple meetings, but commission members took a hard line this time around as they contended the debt prevented them – specifically the consultants they've hired to review WAPA matters – from doing their jobs properly.
At this point, WAPA's outstanding receivables exceed $580,000 for 2021 annual assessments and a little more than $200,000 for docket-specific assessments.
"Your lack of compliance under these payment obligations is now substantially affecting the ability of this commission to serve the utility in its rate applications," PSC Chairman David Hughes said.
Officials have been making an effort to pay, WAPA's Treasury Director Michael Dow, Sr. replied, but escalating fuel costs and other expenses have continued to hamper the authority.
"We are making our best efforts to pay, we were able to make a payment a couple weeks ago, and I'm hoping to be able to make another one within two weeks," Dow said.
Petitions coming to WAPA should help improve cash flow, Dow added, though one major application – a Levelized Energy Adjustment Clause increase – was denied Friday due to a lack of two-week filing notice, as required by law. Meanwhile, the PSC also denied a WAPA petition to increase the rate for deferred fuel costs, with Hughes and other members citing a lack of audited financials and reasoning that such expenses should be factored into the LEAC or base rate.
"These amounts are included in rates. They are really not available to you to be redirected to other expenses of the utility," Hughes said. "These are funds which are specifically included in rates for the benefit of paying for the services of the Public Services Commission, and as such, I am offended that they continue to be redirected."
Hughes added that without the authority paying its assessments, the PSC also can't review the rate applications.
"So, if you'd like to be timely serviced in your requests before the commission, you need to pay your assessments," he added.
WAPA has maintained its first priority is to take care of fuel, the price of which is still climbing, Dow said. While Dow added that he understands the authority's position, he was also clear that those payments have to come first in order for WAPA to continue serving the community, while also balancing out what is owed to the PSC.
"It's really a matter of being able to find the funds for fuel and the PSC," Dow said.
Questioning WAPA's ability to take care of what they described at basic expenses, PSC members issued an order of inquiry to WAPA, which Hughes said begins the legal process within the commission for a regulated utility. With that, the PSC could take on certain operational authorities, doing what it thinks could help to speed up the process on projects so that expenses could be curbed.