Community members met for a town hall meeting on Thursday with the legislative committee on Economic Development and Agriculture to discuss the territory's historical sites and efforts to rebuild and renovate them. The committee is drafting legislation to address the challenges.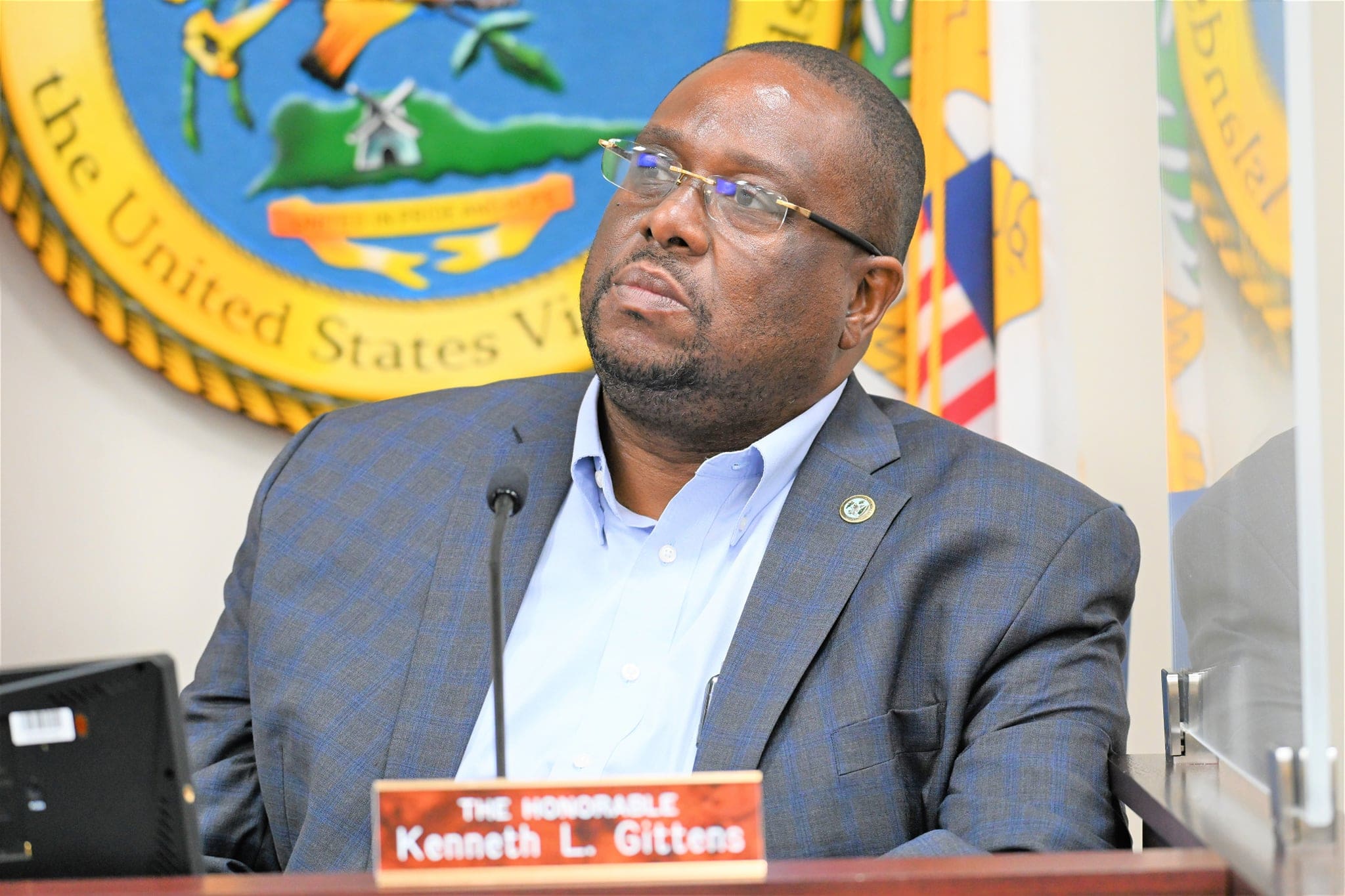 "There are designated historic districts in the territory, as most of you know. Frederiksted, Christiansted, Charlotte Amalie, and Cruz Bay. Unfortunately, in these districts, there are dilapidated and abandoned structures," said Senator Kenneth Gittens.
Mixed reviews were expressed during the meeting led by Gittens, who said that the dilapidated buildings should be used as businesses, homes, and offices. Property owners, community members, and government officials were present to share their opinions and experiences in maintaining the historic preservation of the downtown properties. While participants shared that they would like to improve the appearance and structures of buildings, many felt that the current laws prevent them from doing so in a financially feasible manner.
Issues such as loans, insurance, probate, and multiple owners listed for properties were discussed.
Nadine Marchena Kean of the Virgin Islands Economic Development Authority spoke about some of the tax benefits, grants, and incentive programs available to property owners to alleviate financial strain. In her testimony, she said, "The inability for a private citizen to secure loans or even insurance to repair and secure these older edifices is almost impossible. Banks are not lending for this activity, and insurance companies see it as too big a risk."
Greg Richards, a property owner, spoke about a property he and his family purchased on Kings Street in St. Croix. He shared the challenge of having to purchase additional insurance to get grant funding released so that he can renovate the property; funding, he says, does not even cover all the renovation costs, which adds more financial strain. He also inquired about benefits from the EDA for locals to renovate properties and hopes that the EDA can disseminate information relating to assistance more effectively.
"It's about getting the information out to the people," said Richards. "I'm not trying to be facetious or funny, but if I happen to be late on my grant, EDA is going to make every effort to contact me. And they will get in contact with me. I would like for the EDA to make every effort to contact me to let me know when these grants are in place."
At the meeting, photos were shown of various properties throughout the territory that were in need of upgrades. Some were shown post-upgrade. One, in particular, was of Sen. Dwayne Degraff's mother's house, of which Sean Krigger of the VI State Historic Preservation Department of Planning and Natural Resources said, you can find the balance of historic preservation with the use of modern materials.
Colette Woodson Burgess of the Historic Preservation Commission said, "The Historic Preservation Commission does not stifle economic or community growth." She added, "We have helped people with ideas as to how they can restore their property." However, Burgess mentioned that some property owners have gone about renovations incorrectly.
"We have had applicants that have come before the commission, that have spent unnecessary money defacing the properties for their own personal needs," said Burgess as she made an anecdote to the Frost building in Christiansted. "The name Marie Frost cut into the concrete in the upper portion of the building. Somebody bought the building and decided to just fill in the name."
Not only was financing an issue, but participants also expressed the fear of having the community gentrified as a result of rebuilding and renovating structures. Testimony was given that structures should be updated to increase the territory's marketability and to improve services, but community members added that they are leery of updates that happen to buildings. Reference was made to Charleston, South Carolina, and the displacement of local black community members for high-end shopping complexes with name brand stores like Gucci, Louis Vuitton, and Chanel.
Frandelle Gerard, the executive director of Crucian Heritage and Nature Tourism, said that "The systemic disinvestment in the back streets of our towns coupled with the disinvestment in the people who live there must be reversed." She added, "The bill draft as presented, raises numerous questions that if enacted, as written, could lead to the further destruction of the historic towns of Christiansted, Frederiksted, Charlotte Amalie, and Cruz Bay," and that "The buildings hold the energy, display the craftsmanship and engineering of our African ancestors who toiled under unimaginable circumstances and left behind grand and modest structures."
The meeting was adjourned after many shared thoughts and opinions that are to be taken into consideration for bill no. 21-0222.
Sen. Gittens ended by saying, "Whether or not we start off on the same page, we have the same destination, to see progress in our territory."