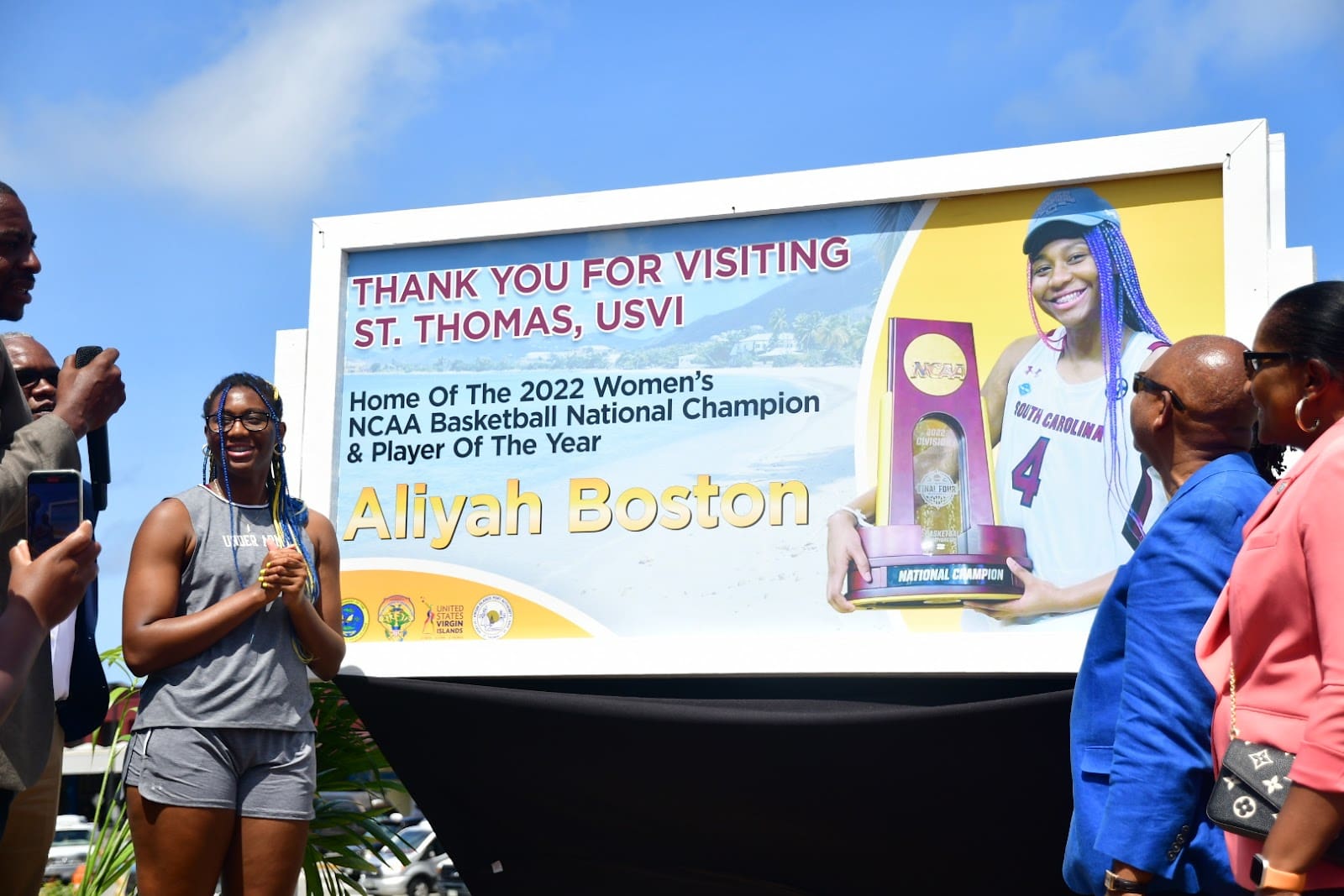 On Saturday, St. Thomas native-born Aliyah Boston, 20 years old and rising senior of the South Carolina Gamecocks, was celebrated in the streets of her home.
The NCAA Champion for the South Carolina Gamecocks unveiled a billboard to welcome all travelers to St.Thomas and behold the pride of the island. In attendance were U.S. Virgin Islands Gov. Albert Bryan Jr., Lt. Gov. Tregenza A. Roach, Senate President Donna Frett-Gregory, as well as Boston's friends and family.
Boston was compared to this generation's Tim Duncan, which is not an understatement given that just like Duncan, she was awarded the national player of the year award and is the first woman in the U.S. Virgin Islands to ever receive such a distinction.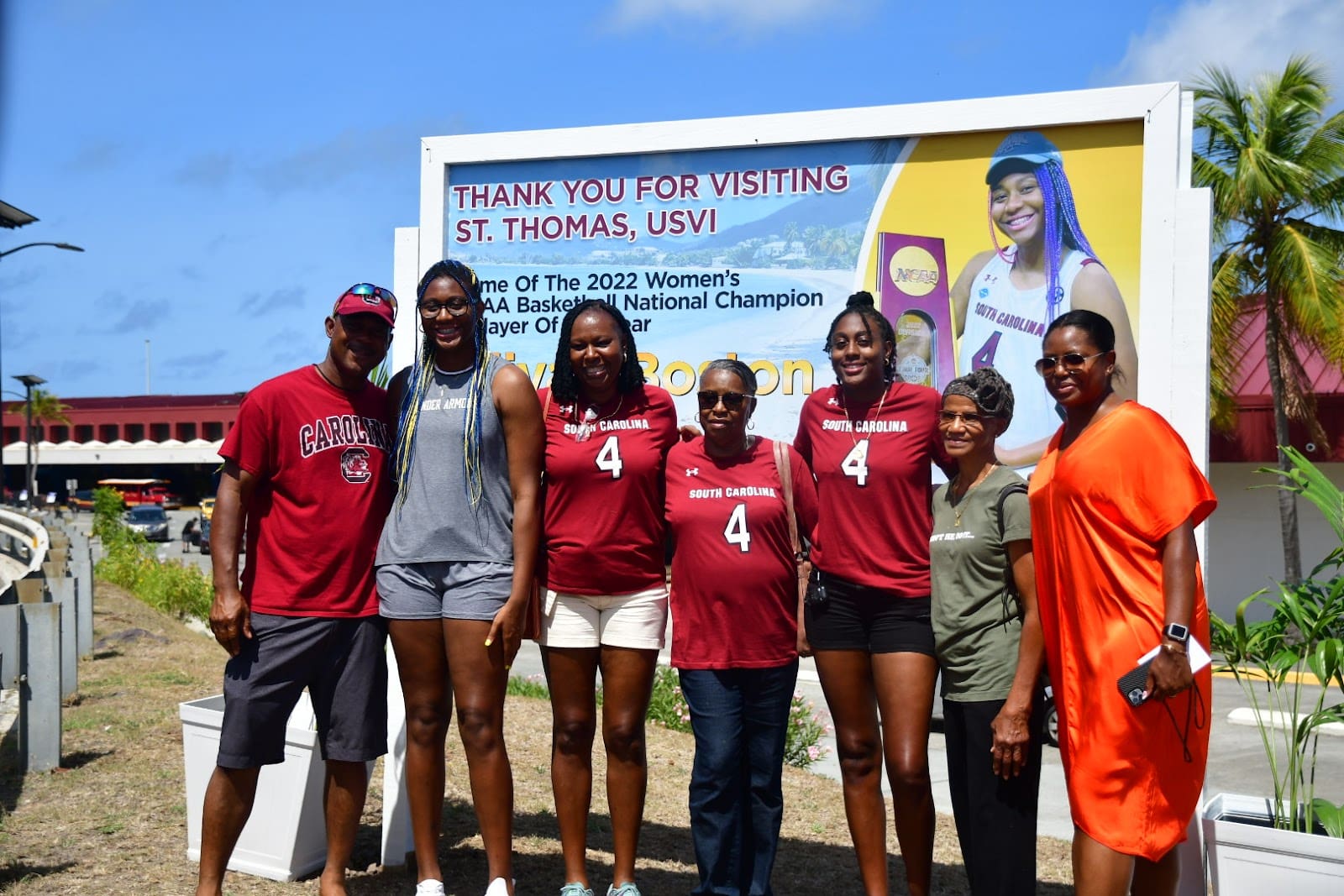 At 11:30 a.m., a parade commenced for Boston from Emilie Griffith Park to the waterfront promenade, where a ceremony took place recounting her various achievements. The parade boasted majorette dancers, moko jumbies, and various local sports teams ranging from baseball to basketball.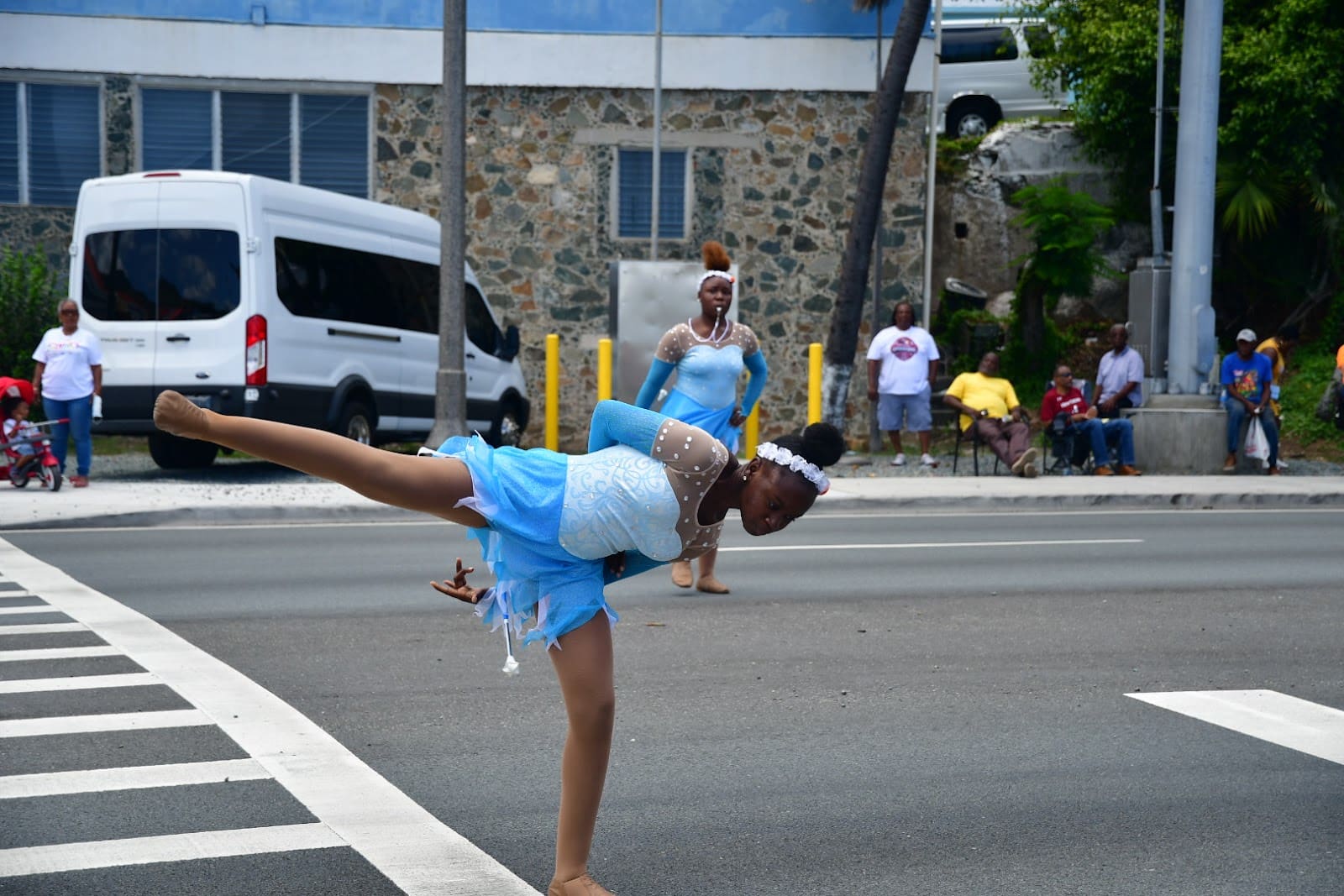 Tourists and locals alike got to see Boston riding down Veterans Drive in a Nissan 350 Z convertible.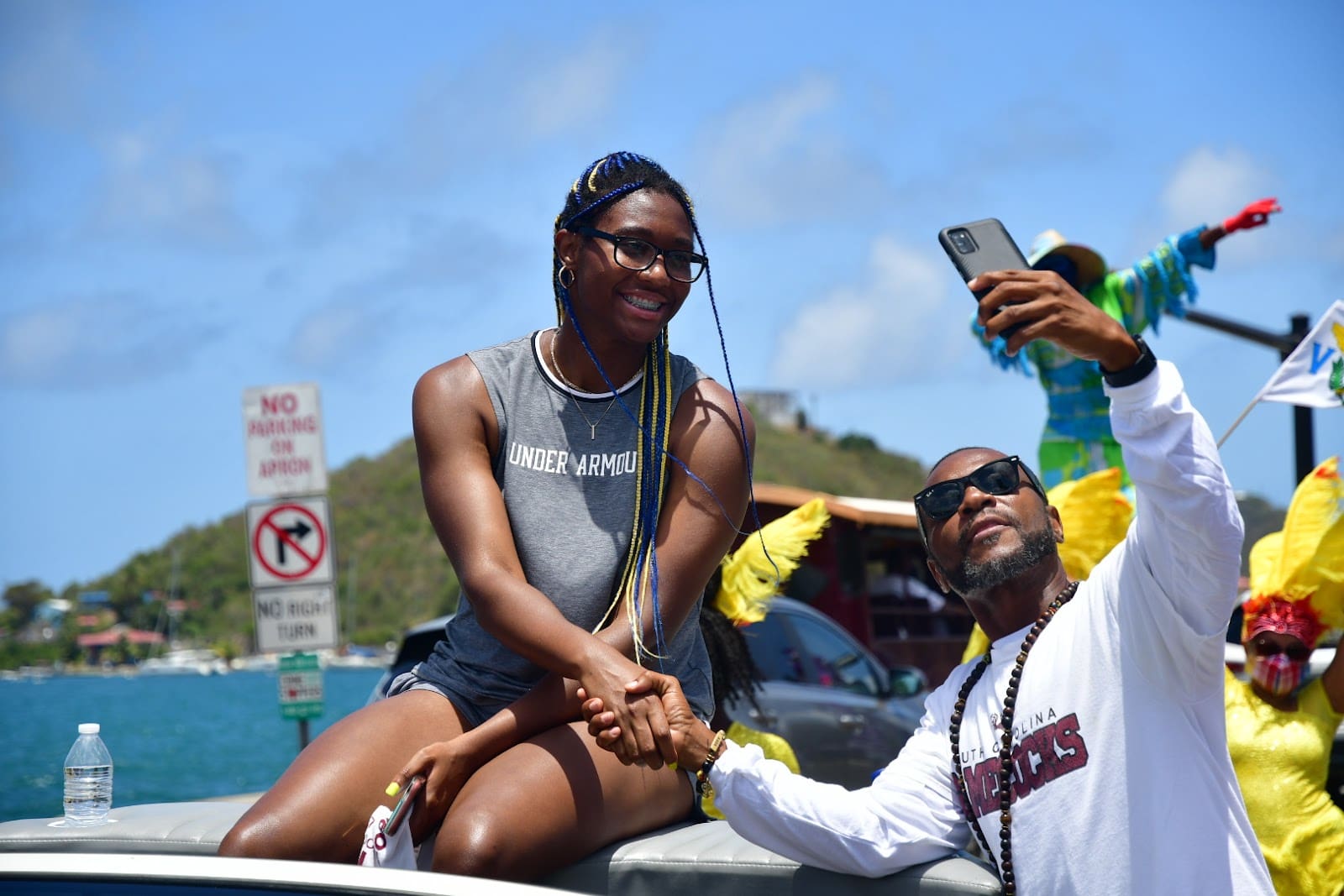 While at the ceremony, Bryan said, "It is amazing when you listen to your resume read off and how much you've accomplished. I whispered in her ear, 'Man, you must be tired,'" to which Boston chuckled in response. Tacking on to her ongoing list of achievements, Boston has a summer camp sponsored by Under Armour for young girls of the U.S. Virgin Islands. "I'm hoping that with this camp, I can help young girls continue to grow and learn new things that they can practice every day."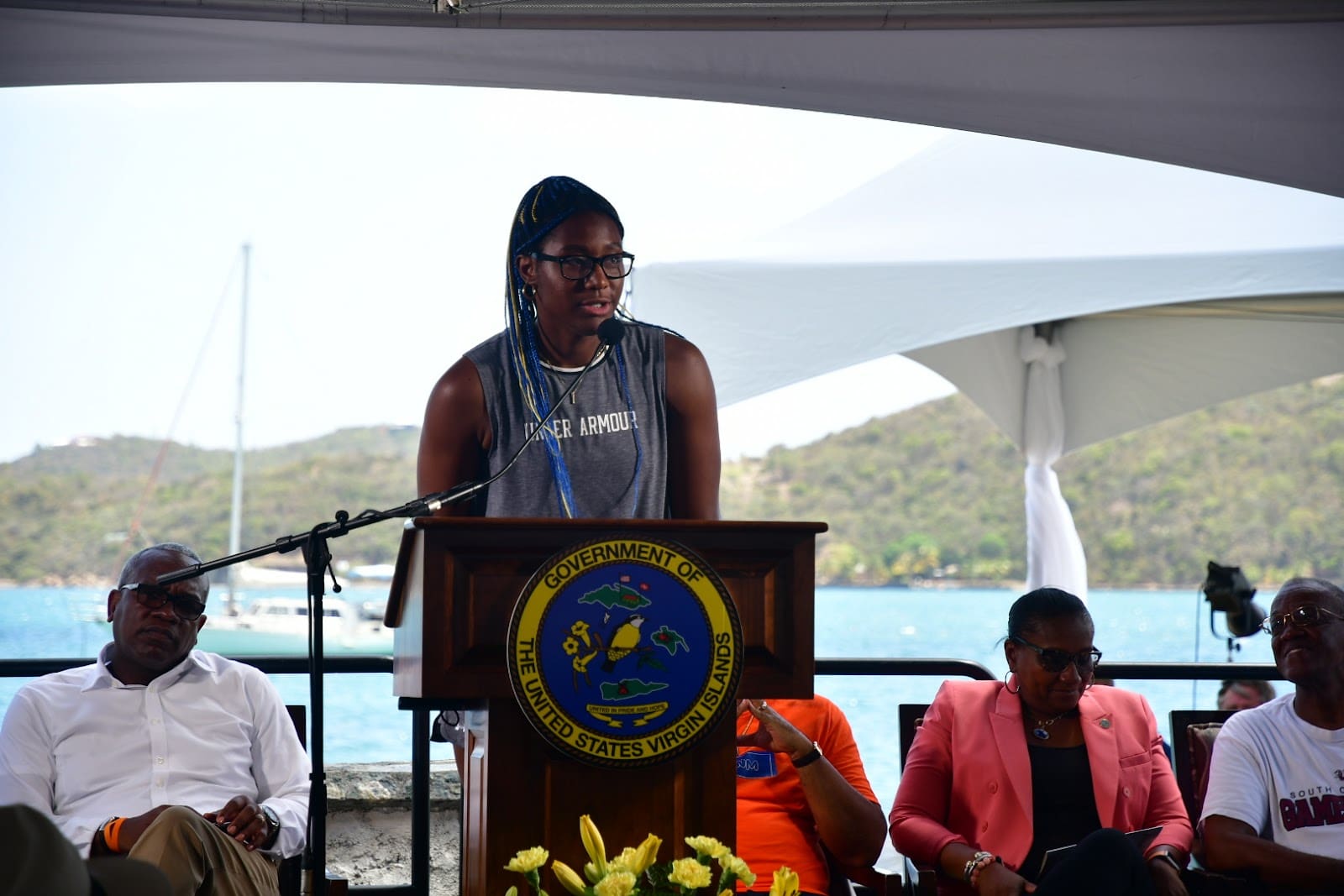 "There is so much talent found right here in the Virgin Islands," Boston said as she addressed people within the audience. Boston encouraged kids to continue to cultivate their passions, whether that be a sport or any of the arts. The ceremony closed with Boston receiving flowers from the members of the 34th Legislature.