Families and friends joined 24 vocational education students as they celebrated their progress through their chosen fields of study at My Brother's Workshop. Trainers and educators said the certificates handed out Saturday morning at St. Thomas Reformed Church marked different stages of study where students had achieved proficiency.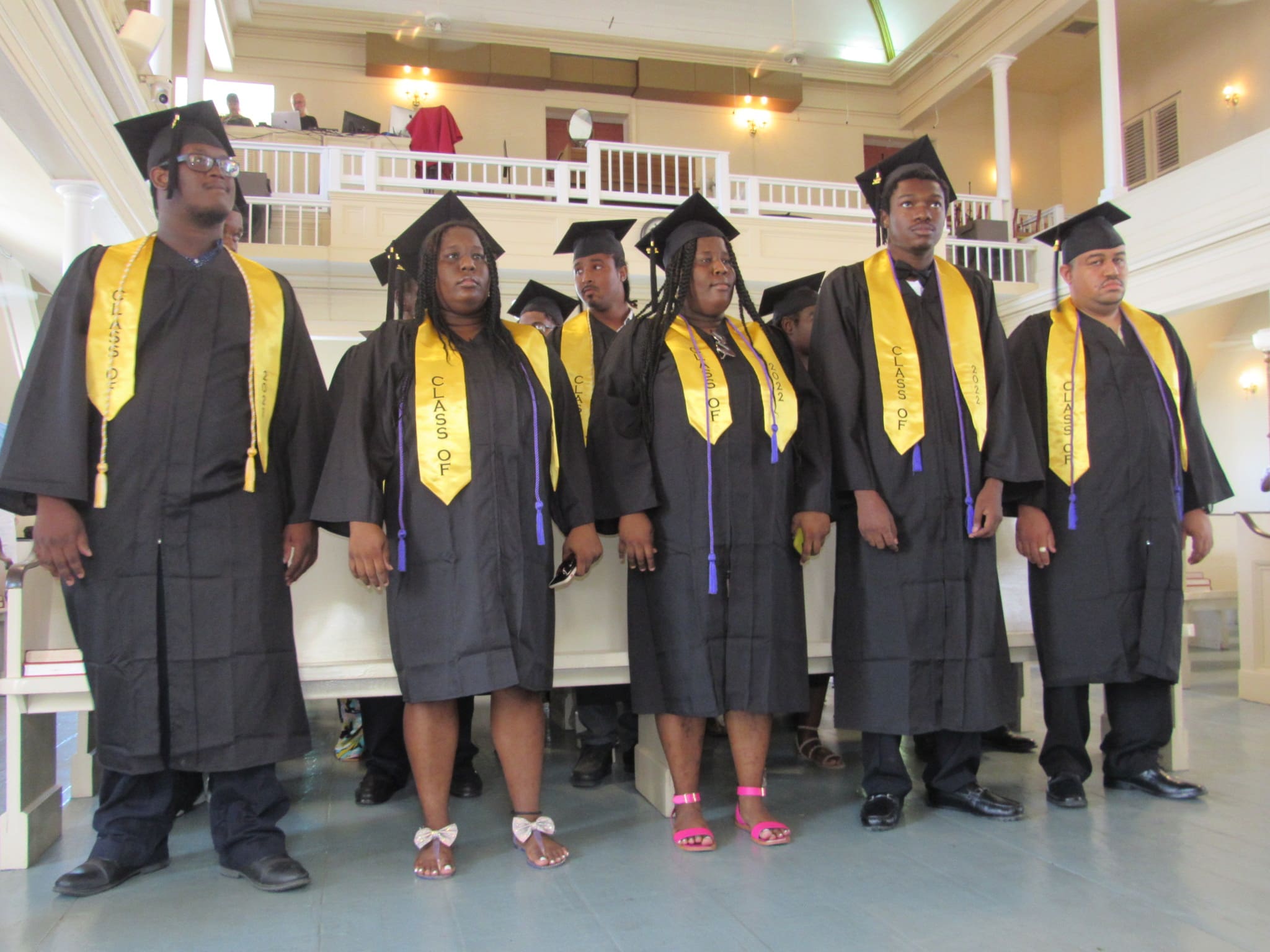 The diverse group included some living with disability, some who'd been referred by the courts, the young and middle-aged. There were also some who pursued their training based on a dream.
A member of the Board of Education served as the day's keynote speaker. Former Department of Labor official Arah Lockhart said that their training made them ready to take on new challenges. "You've received everything you need to make the transition to the next phase of your life," Lockhart said. "Today, I urge and encourage you to do the things you need to do, to make life worthwhile."
Board of Education Chairman Kyza Callwood attended the Saturday program as well.
Among those looking on was retired Captain Lemeuel Phillips who eagerly pointed out his 15-year-old son, Jamelle. "He's in the welding and carpentry program. He wants to be a captain like me," the father said.
His son smiled when he heard about his father's pride. "I want to go into boat repair, and it turned out I'm a very good welder," the son said.
Certificates were awarded for culinary arts, hospitality, carpentry, heavy equipment operation, welding, marine vocational skills, and the machine shop program. And one student received vocational certificates and a high school diploma.
"I did it with Penn Foster, an online school. I did it here, through the program," said Darneal Milliner, 20. "The most important thinking I learned was how to be more independent and how to be a more careful thinker about my choices."
My Brother's Workshop Director Scott Bradley said more students are expected to obtain their high school diploma programs by the time graduation rolls around again next year. "The next year's class has four on the diploma track," he said.
Bradley said there have been three or four graduation ceremonies prior to 2022. "This is the first time we're presenting certificates. These are apprenticeship certificates. It's a testament to their efficiency. It also has a performance-based accreditation," he said.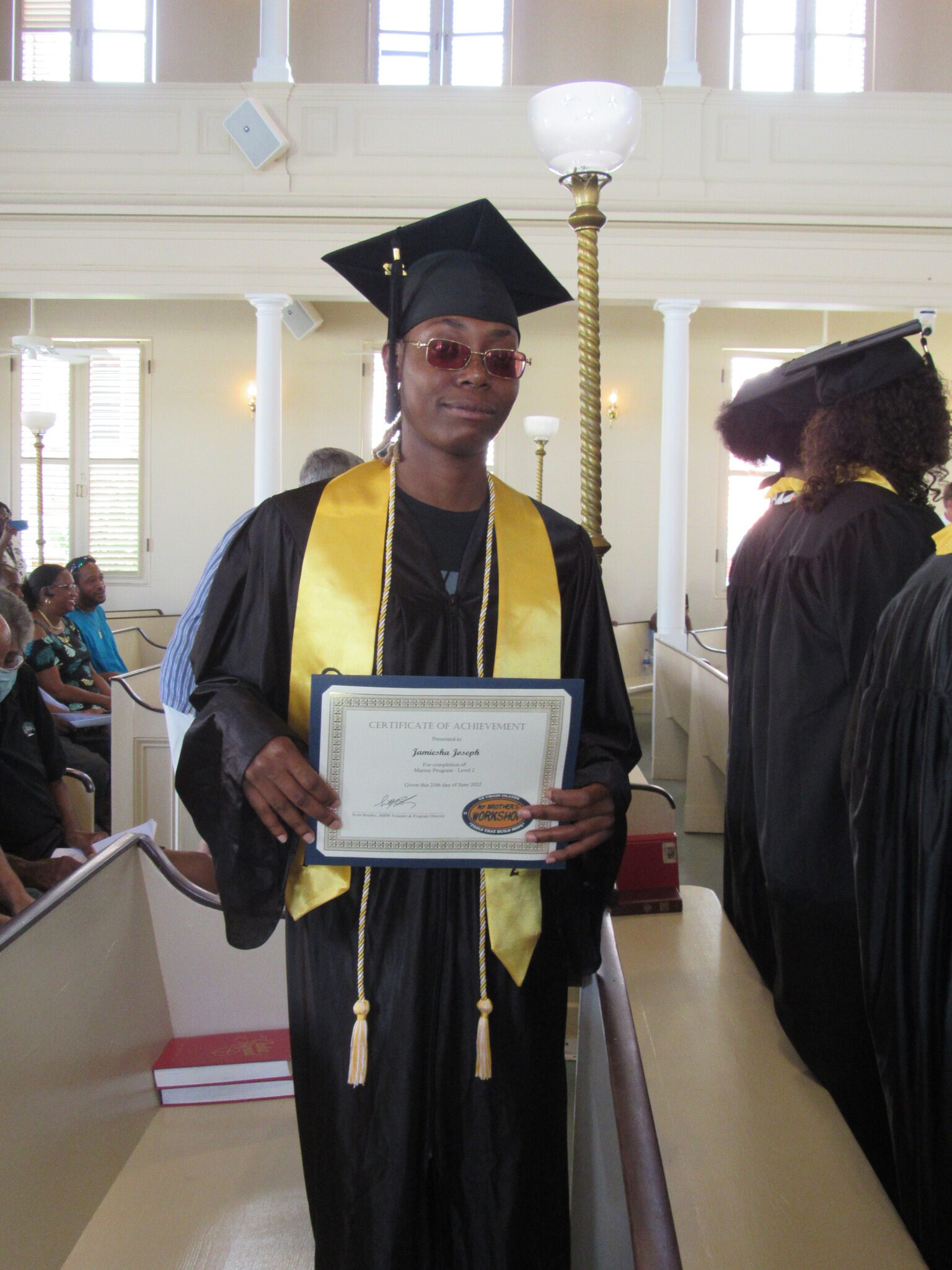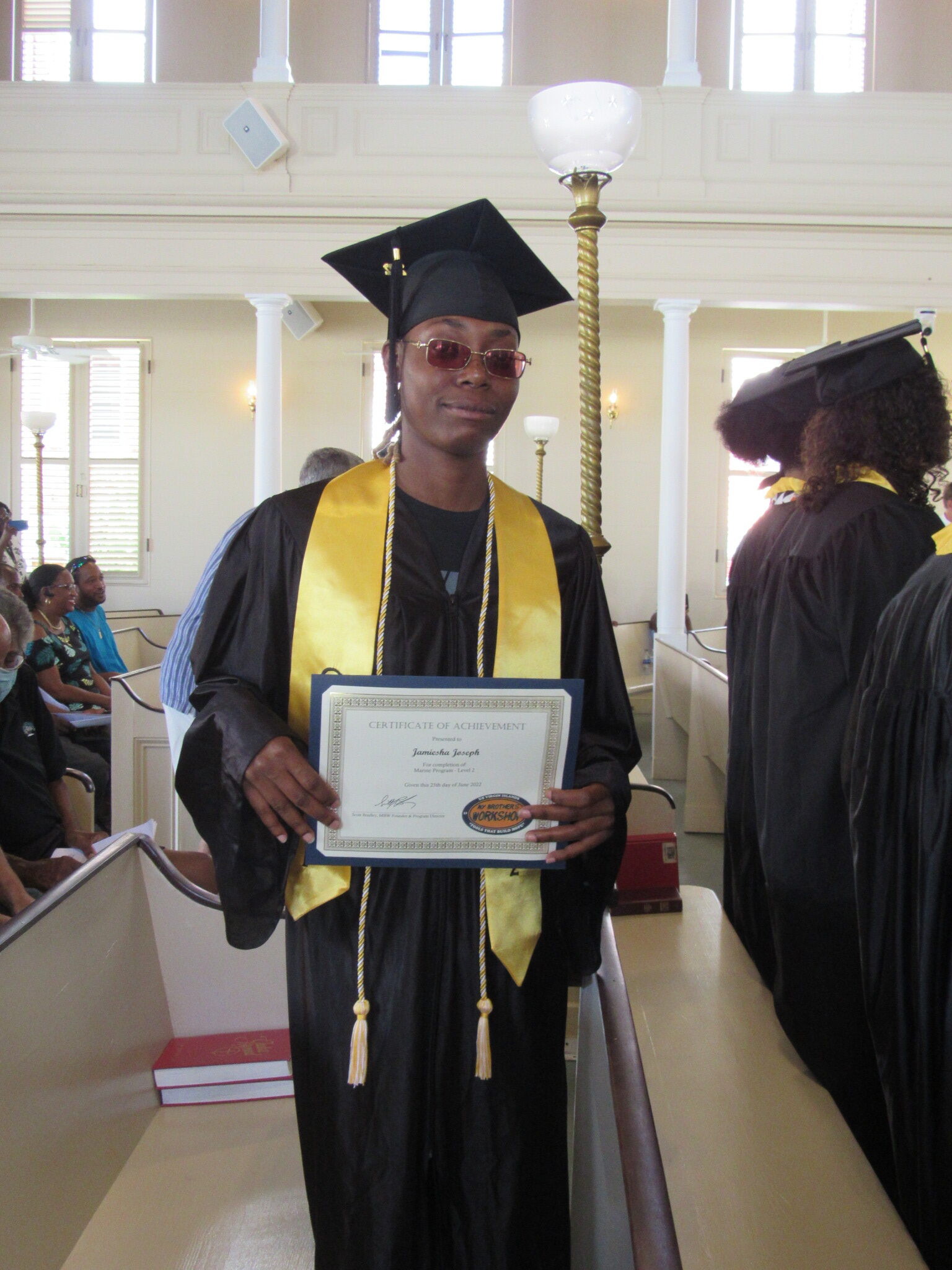 And after each name was called and the certificates were handed out, the trainer who has led the culinary arts program for several years praised this year's achievers. Former boxer and award-winning cookbook author Julius Jackson said he was there to see the struggles students went through on their way to reaching proficiency.
"You guys should be very proud of yourselves," Jackson said.
Bradley said a similar ceremony honoring My Brother's Workshop achievers on St. Croix is planned for July.