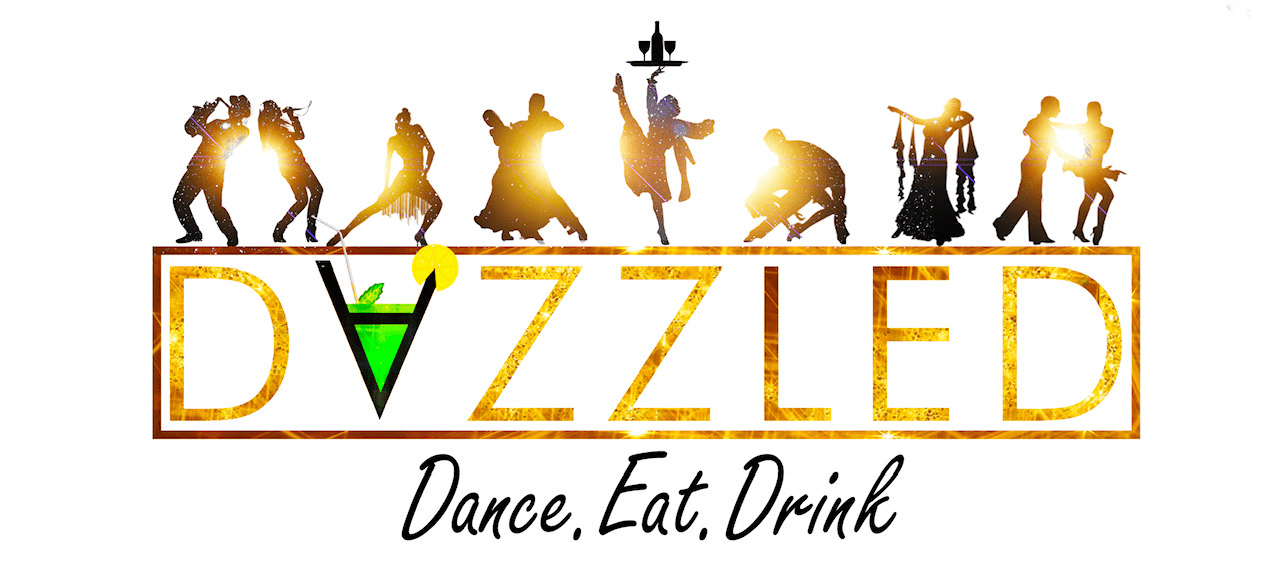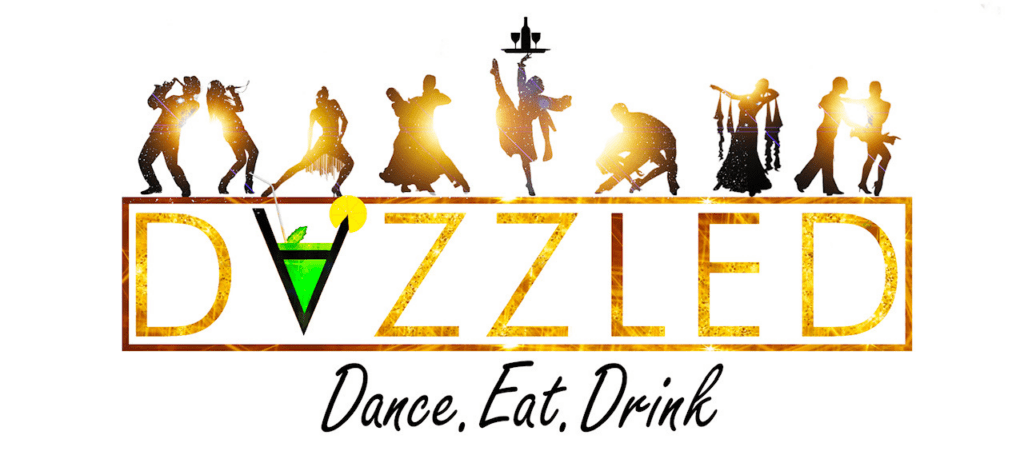 "Dazzled" hosted a full house at the former Mahogany Inn Courtyard at 55 Company St. Saturday evening. St. Croix Ballroom & Latin members were invited to a night on the town in Christiansted, and the evening sold out within one week. The soft opening was a dazzling event with lights, entertainment, catered cuisine, and dance, dance, dance.
Dazzled is the new venue created by Garincha and Jennifer Hilaire. The couple opened St. Croix Ballroom & Latin on Strand Street in 2021 with an "amazing following." The idea behind Dazzled is to give the community a place to socialize on weekends — to dance, meet up with friends, have a bite and a drink and be entertained. Saturday's soft opening did just that.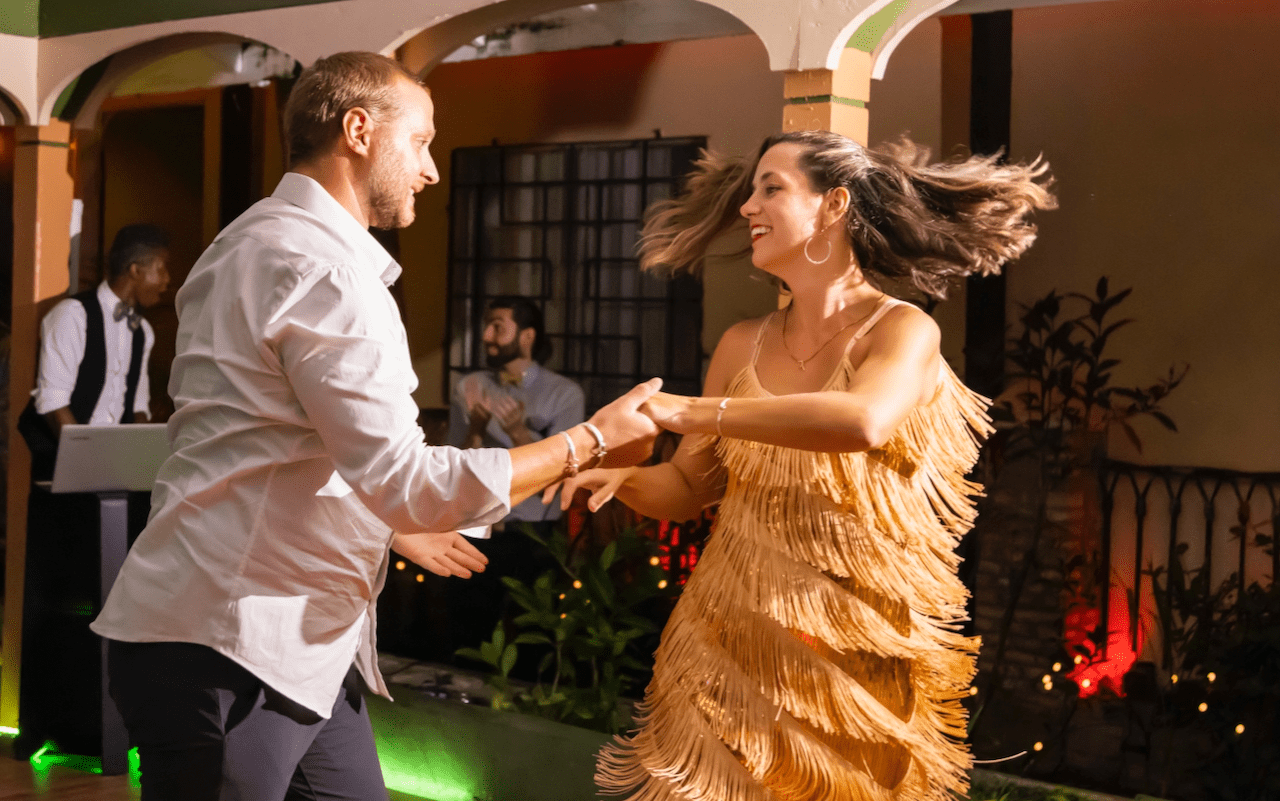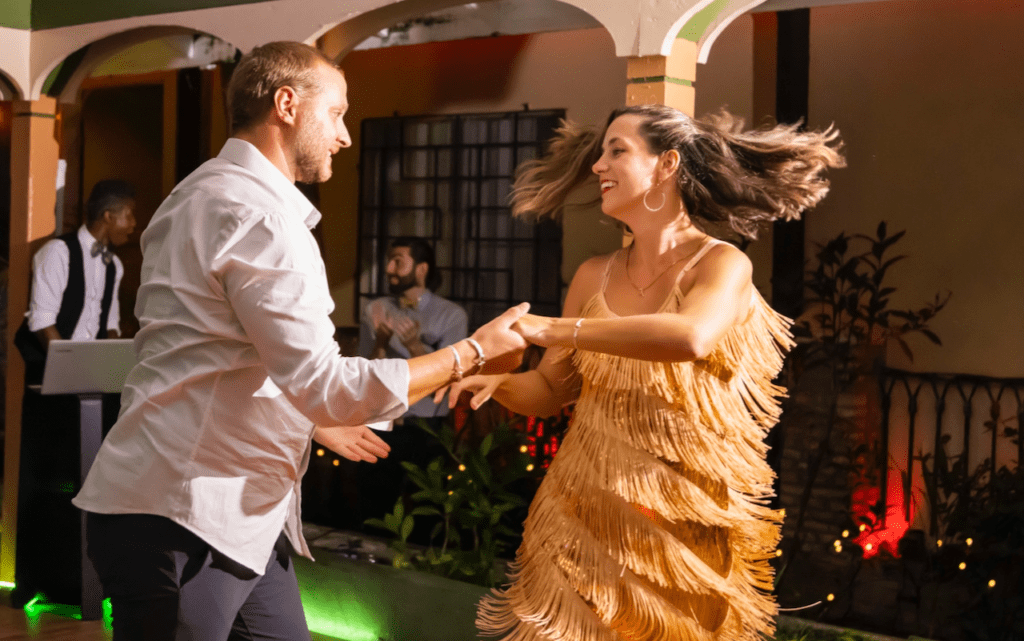 The studio on Strand Street is for dance instruction, Garincha said. Dazzled is more of the social aspect. It's an event space. "You go in the closet and find something you would like to wear, and you come out dancing. It's created for those who want to dance. You bring some friends, and maybe Garincha and Jennifer will give some basic steps and you enjoy the evening dancing the night away," he said.
Saturday night's paid event included dinner catered by Lisa Coates of Cafe Christine, entertainment by Kiki and the fire dancers, with music and vocals by Romanza. The attendees filled the 91-seat capacity. There was dancing before and after the live entertainment with dance music provided by Romanza.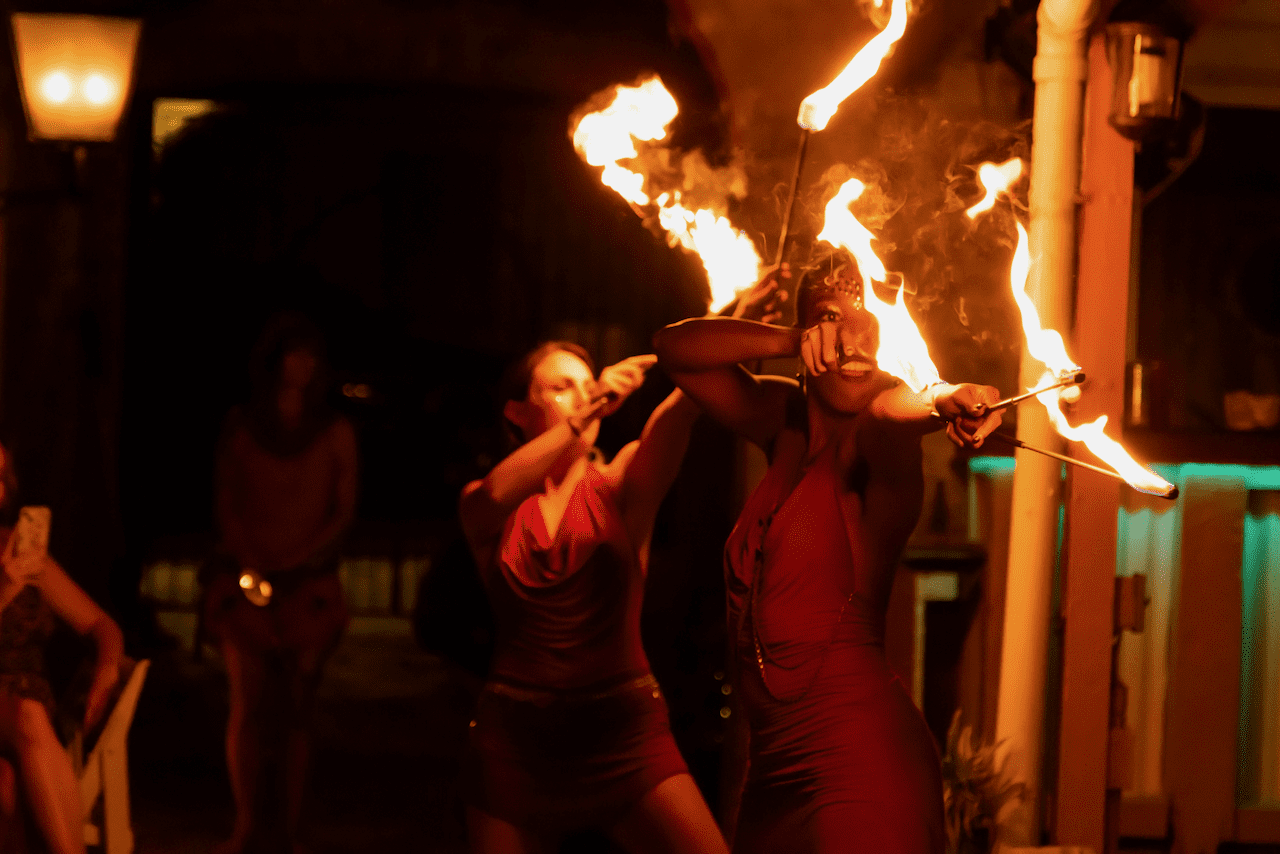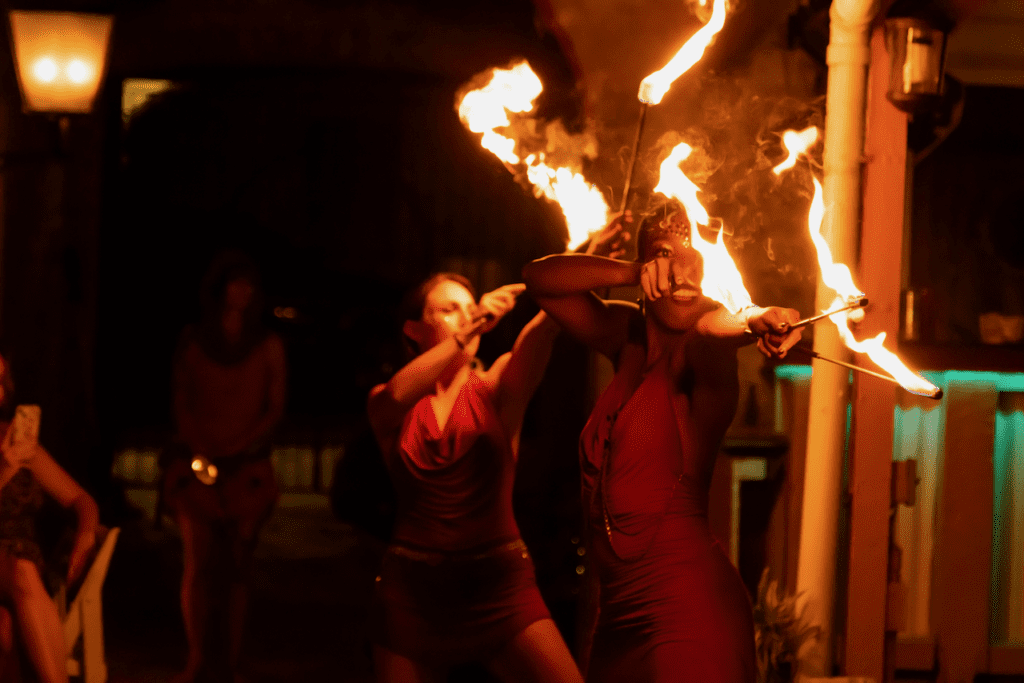 The couple expressed delight with the lighting in the courtyard that created a hypnotic effect, bringing out the texture of the historic buildings, the patina of the walls washed in color, and the beauty of the palm trees with lights strung all around. The floor has been replaced with a "real" dance floor. There will be no dancing on a concrete floor to ruin one's knees over time, Garincha said.
Coates has been working with the Hilaires as their food consultant and advises them on the best food items to provide for their patrons. She is creating menus for future events and she will also train the new kitchen staff.
There are plans for the arrangement of a shuttle that will pick up St. Croix Latin Dance members from the parking lot, take them to Dazzled and take them back to the parking lot at the end of the evening. Garincha said, "There are so many older people who attend our events, so we want to assist them on those late nights. We want to set it up all around so everybody can have access to that assistance. Folks have commented that a place like Dazzled is what St. Croix needs. We are happy that our vision is matching what people need and want."
Garincha expressed many ideas that he and Jennifer have discussed and would like to implement. They would like to collaborate with more folks in the community to have the Dazzled venue as a place for the Quadrille Dancers, the Caribbean Dance Company, other dance groups, and musicians of different genres to perform in the courtyard. There could be a Cuba Night, a place for everybody to express their culture.
The grand opening of Dazzled is planned in about three to four weeks. The hours of operation would be Thursday through Saturday evenings with a Tango Brunch on Sundays. Regular evenings would not require an entry fee. The entry fee would apply only to the evenings with entertainment. Garincha and Jennifer anticipate an end-of-year "Red Carpet" event, or "White Tie" special event. There are so many possibilities to entertain our community. It is all a work in progress, they said.
One year after the St. Croix Ballroom and Latin Dance Studio opening, Dazzled has moved to the next phase for Garincha and Jennifer Hilaire.
For more information: stcroixballroomandlatin.com, dazzledstx@gmail.com, 340-244-7470.