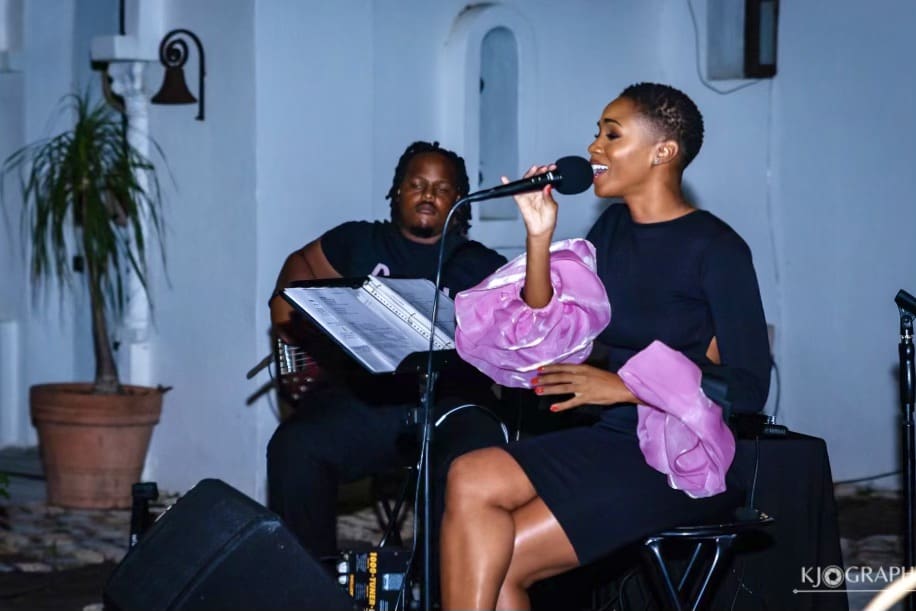 DERI took St. Croix by storm at multiple performances with her brother DJ Shack on the turntables during the COVID-19 pandemic. She continues to entertain audiences with her renditions of R&B, soul, jazz, reggae, and pop music and a local band accompanies her repertoire.
After a brief hiatus stateside, DERI is back with A Night at the Theater Part II on Sunday, March 19 from 6 to 9 p.m. at the Frederick D. Dorsch Theater in downtown Frederiksted.
Infusing her performances with her love of R&B and soul music, DERI creates her own style of song as she takes her craft to another level with the accompaniment of live musicians in her concert at the Dorsch.
DERI grew up with music fests, jazz fests, Essence fests, and many other festivals in New Orleans. "Being around live music has always been a part of who I am and a part of what made me become the artist that I am today."
When DERI is not performing as a solo artist, she is acting or dancing. Her last major role was as Diana Ross in the First National Tour of the hit Broadway Musical, "Ain't Too Proud: The Life and Times of the Temptations."
DERI and singer/guitarist Seanise Jeffers performed together at several shows locally with living legend, percussionist Ray Iles. At another gig, she said, Chris Tirado accompanied them on keyboard.
"From those experiences, I got a taste of what it's like to perform with live musicians. Moving forward, I said to myself, 'you know what, that's what I want to do.'"
"Live music moves my spirit more. I feel I have more freedom as an artist to be more creative with the songs that I'm singing. Although I'm doing [cover] songs that were made popular by other singers, with live music, I can make them more my own," she said. 
"I can change up the music. I can speed it up. I can slow it down. I can have so much more control over what I'm doing. I can collaborate with my fellow artists and musicians, which I love."
DERI is working with multi-generational Virgin Islands musicians. "We get to show people our form of community – our togetherness," she said. "I feel like I'm bridging the gap between our younger generation and our elders. Music is cultural and has the ability to reach and teach people in that way."
"The musicians and I performed together at A Night at the Theater Part I at the Dorsch. This time, we'll add songs that have not yet been heard. A Night at the Theater Part II will be a concert. It will be different from a performance at a restaurant or club. Wynt-Lee Ambrose on acoustic guitar, Kevongh Grant on bass guitar, and Ray Iles on percussion are all incredible musicians accompanying me. DJ Chef Chevy will open the concert. She will play during intermission and will close the show," DERI said.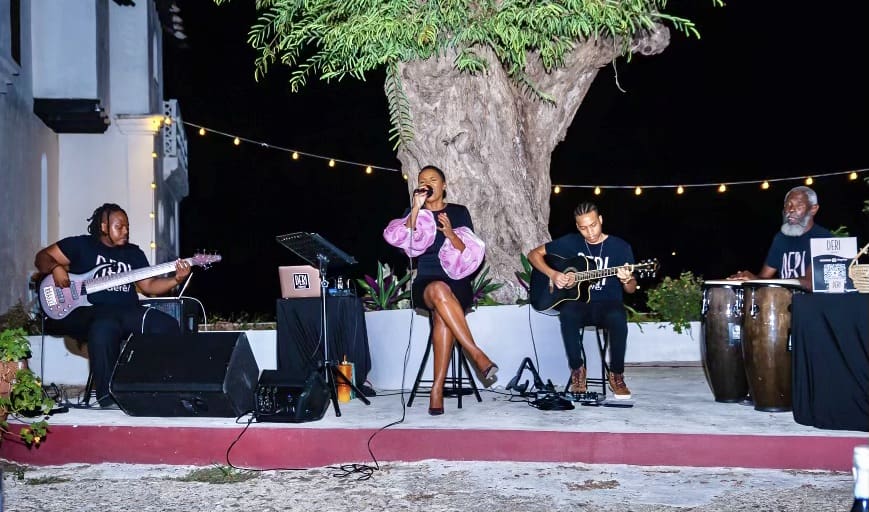 Crucian DJ Chef Chevy has been DJing for two years on St. Croix. She is also a visual designer, artist and a culinary chef. She returned home to build a marketing business and music group, leaving the corporate life in New York behind her. "I was losing my outlet for myself. I was no longer painting and no longer doing what filled me with joy," she said.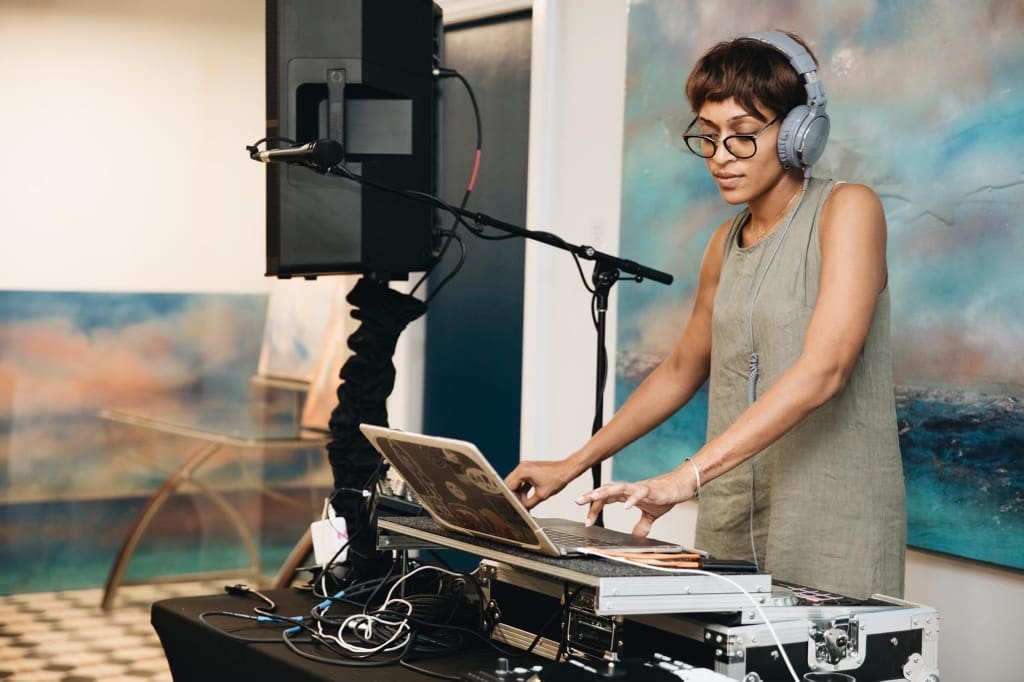 Chef Chevy was given the opportunity to DJ on YouTube for a birthday party. A 30-minute gig turned into three hours and she was encouraged to do more. She took the suggestion to heart and began doing DJ gigs at Positive Nelson's "Serenity Nest" on Sundays, with his equipment on loan to her. With the purchase of her own equipment, Chef Chevy began working at Mango Melee, at Levels Nightclub — the #1 Open Mic in the V.I.; and with Crucian Naza Nile [#1 V.I. Reggae Artist].
"I was hesitant in showing myself in that manner," she said. "I wasn't sure I was capable or if I really had something to offer. Just the idea that a female can be a DJ can be daunting, but the more I saw the impact that I had on people, the more I knew I was on my way."
"DERI is a beautiful artist. Her voice is spectacular. To be a part of DERI's show is a real honor. Now I get to set the pace and keep the energy flowing as she moves the crowd," DJ Chef Chevy said.
Chef Chevy is a proud graduate of Hampton University with a degree in marketing. Her work in corporate America ran from sponsorship activator — managing MasterCard's relationship with the PGA Tour and the Grammy's — to managing non-profit organizations' marketing and communications. She now runs her own business on St.Croix.
A Night at the Theater Part II tickets are $20 at the following:
UCA Vegan Restaurant — the yellow building adjacent to Buddhoe Park, Wednesday through Sunday, 12 pm to sunset—cash purchase.
Tickets can be purchased at:
anightatthetheaterstx.eventbrite.com
At the Dorsch door: Cash purchase
For more information:
Instagram: @ms.deri
Facebook: Miss Deri