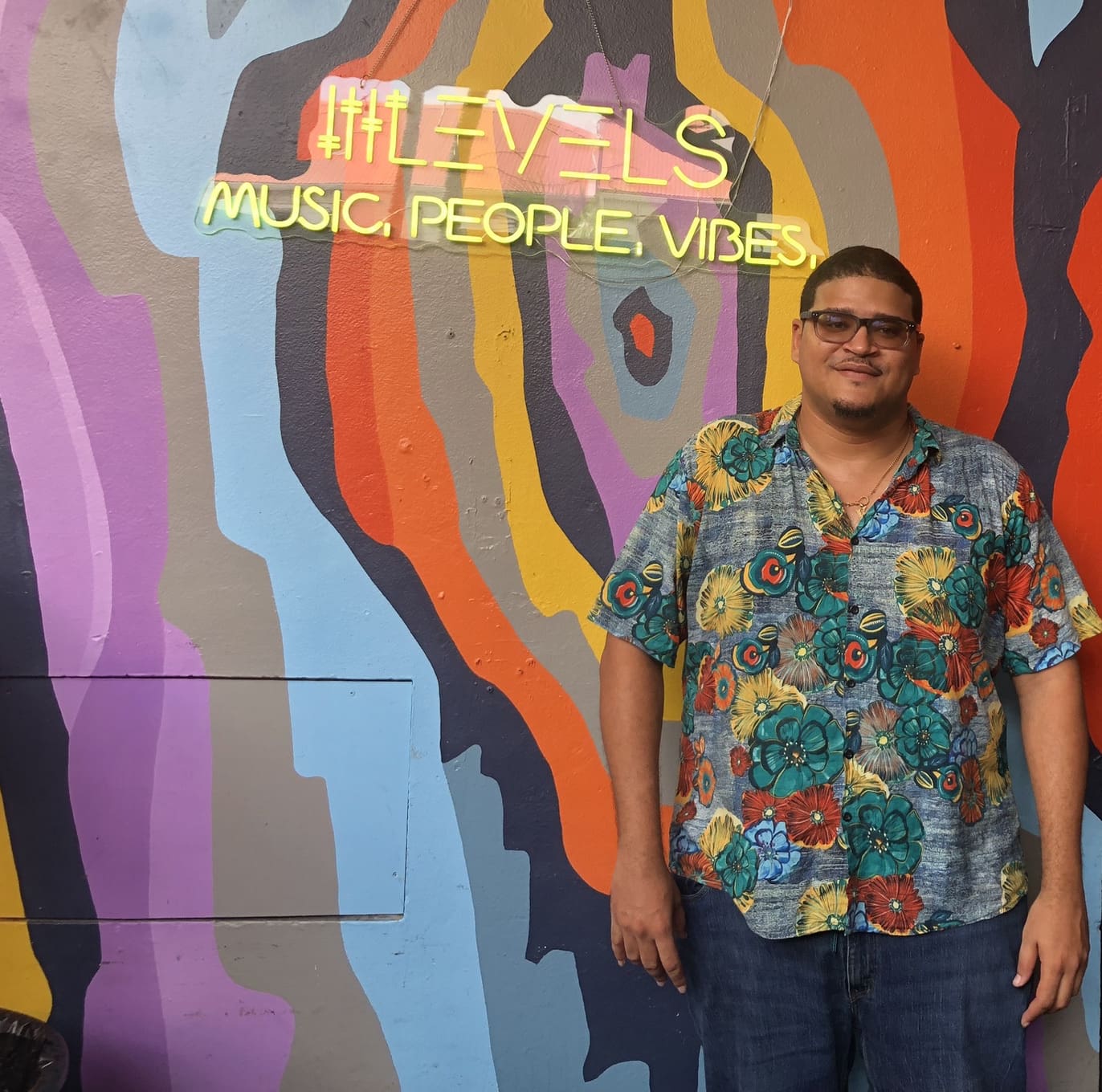 The legendary Russell family has expanded its level of commitment to music at Kamal and Andrea Russell's music venue, Levels, on Company Street in Christiansted. Like former Sen. Ronnie Russell, Diane and Eddie Russell, nephew Kamal, who manages the business, has the family's music genes. 
Kamal focuses on production rather than vocals or musical instruments, evident in the high-quality work of KDM Productions and Level's past events. Russell told the Source that he thought it would be an easy pivot from events production to owning a business but, "it's the hardest thing I've ever done."
Their first week in business, a year and a half ago, the Russells dealt with the results of flooding caused by unconnected sewage lines and a concrete pillar downed by reportedly a drunk driver. 
The focus of Levels is live music — all genres — most Fridays. On weekends, the dance club is open from 5 p.m. to 3 a.m. During the week, it is open from 5 p.m. to midnight. The bar features the usual wine, beers, and cocktails but also weekly specials of bush wine, coquito, and homemade mamawana.
Coming up will be a Pride Thru Art Concert and Showcase on Tuesday at 6 p.m. The venue will be open with specials during the Pride Parade on June 24. There will be a Father's Day concert on June 16.
Russell trains and employs high-risk youth and supports the LGBTQ community with events, activities, music, and employment. In addition to bartenders, he hires sound engineers, stagehands, and security. 
In the year and a half Russell and his sister Andrea Russell have owned the nightclub, he has learned and taught employees to be bartenders and provide good customer service. At the same time, they designed and built the stage and lighting. Russell said Levels has a better-than-most musical output on St. Croix. Andrea, who lives off-island, designed the interior and curated art by/and of Black musicians.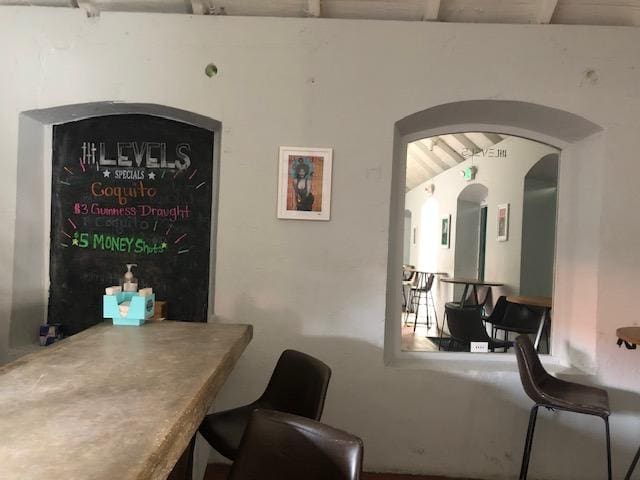 "I'm enjoying learning new skill sets like inventory, accounting, etc.," he said. "Traffic, staff, and building repairs have given me a deeper understanding of what it takes to run a business in the Virgin Islands."
Plans for the future include installing a kitchen and serving food (now there are pop-up food vendors occasionally). The Russells also plan to improve the stage, sound, and lighting to make a space for musicians to practice — to "enhance the artistry of the Virgin Islands."