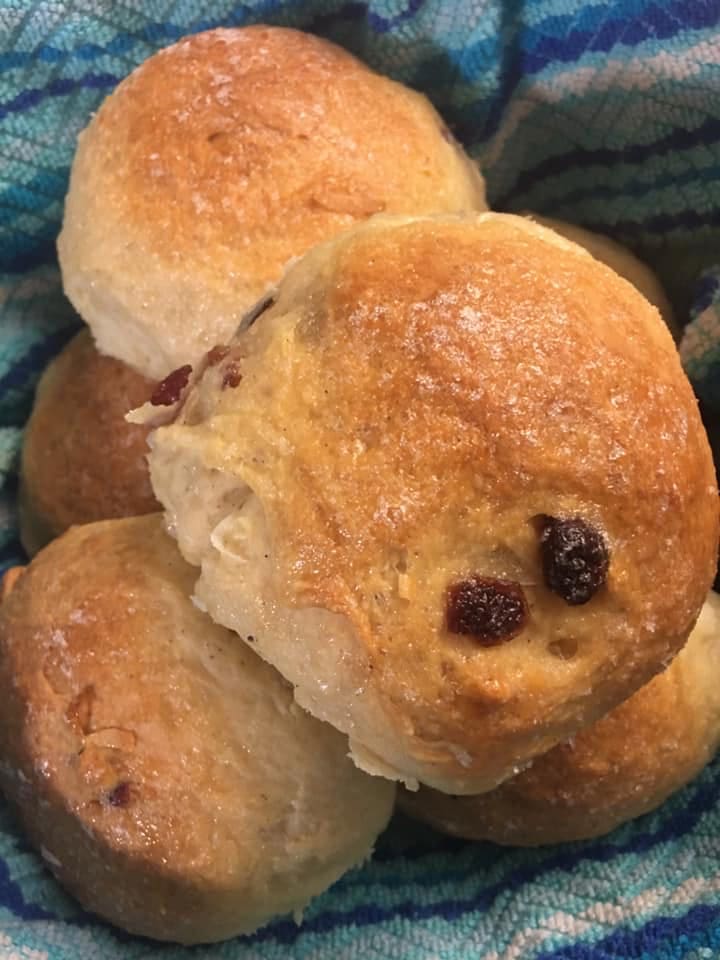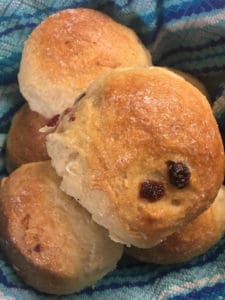 While visiting a local grocery store to pick up a few necessary items, shoppers may notice the baking section is a bit more popular than usual and the shelves a bit barer.
Kattiann Samuel has been providing some "bake therapy" to Virgin Islanders interested in taking a break from updates on the COVID-19 pandemic. Obsessive checking of the number of cases can become a bit more difficult when your hands are submerged in a sticky dough.
Baking also can be an escape from the daily sanitizing routine of disinfectants, alcohol wipes, sanitizer and sprays. When in dough – you can get down and dirty.
Samuel is originally from Trinidad and Tobago and lived on St. Croix for about four years. When her husband was laid off after the closing of the Hovensa oil refinery in 2012, they relocated to the mainland. Today, her Virgin Island-born husband puts his stamp of approval on all her finished baked goods before she shares them with her baking group. He has even mentioned that her baking is reminiscent of a few popular bakeries on St. Croix.
Samuel enjoys cooking and baking, and she found inspiration for her baking group after some of her friends noticed her food posts on Instagram. They encouraged her to start posting recipes and the group started. After much convincing, she gave her mother a call to get her recipe on how to make bread. Her mother's response, "You know we do not cook with measurements."
Samuel then took her mother's recipe and made it into a version that others would be able to follow.
The group members started with just six people and then something amazing happened.
"One of my friends from St. Croix shared her post on the buns we made that day. I got up the next morning and 2,000 people joined the group."
The "Homemade Breads" Facebook group now has more than 5,000 members in a matter of three weeks. Her group has attracted both bakers and non-bakers who wish to learn how to make bread that tastes like the local bakeries on St. Croix.
"In addition to being a good form of distracting the mind from the COVID-19 pandemic, Samuel's group is so special because it provides comfort to Virgin Islanders who live abroad and are not unable to visit home at the moment," one member said.
The members in the group have enjoyed her measurements and instructions so much they send donations to assist in the continuation of baking every week. In the latest live baking, held Saturday, May 8, she taught the group how to make butter bread and homemade butter.
To enter the group's page, you can search "Homemade Breads" and request to be added. When entering the private group do not forget to read the rules. "Be Kind and Courteous," "No Hate Speech or Bullying" and "Respect Everyone's Privacy" are a few of the rules. Samuel posts the ingredients on Sunday and Saturday afternoons of that week she bakes live. This gives members a week to gather supplies. When the live video launches, members are baking simultaneously with her. They are putting the bread in to bake and remove them from the oven at the same time. If they did not arrive on time and missed the live, members can get the recipe from her "Recent Group Files" folder. Samuel encourages them to share a picture of the finished product with the group.
Samuel initially started the group to help others, but it has turned into a lucrative opportunity. Coming soon, participants who are gluten sensitive can take specialty classes in learning gluten-free recipes.