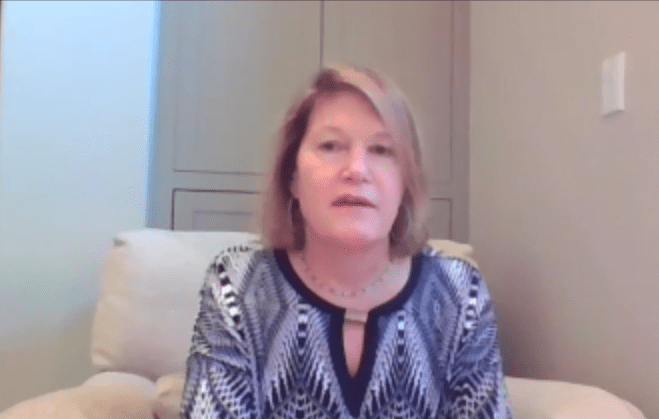 The financial fallout from the COVID-19 pandemic was brought home to the Economic Development Authority Board of Directors on Thursday as officials with the Buccaneer Beach & Golf Resort on St. Croix appealed for help to stay afloat.
"It is a challenging economic environment, as we all know, and tourism has been particularly impacted by the COVID-19 pandemic. The receipt of benefits is critical to us," said Elizabeth Armstrong, the third generation of her family to run the resort, which was started by her grandfather in 1947 and is an Economic Development Commission beneficiary.
"Without benefits the Buccaneer will not be financially viable," Armstrong told the board.
EDC companies receive a slew of tax breaks in return for building local businesses and hiring USVI residents, among other stipulations. Incentives can include a 90 percent reduction in corporate income tax; 100 percent exemptions on gross receipts, business property and excise tax payments; and a reduction in the customs duty from the standard 6 percent to 1 percent.
Armstrong and the resort's CFO Michael Fisher appeared before the board at its meeting, held via Zoom, to ask for an extension of EDC benefits and a temporary waiver of the workforce requirements under those benefits.
The resort is requesting an additional 25 years as follows: a 5-year extension with 100 percent of tax incentives to 30 years, followed by two consecutive 10-year extensions, according to attorney Marjorie Rawls Roberts, who presented the request to the board.
The Buccaneer Resort, which received permission to reduce its staff to 40 employees from 145 at the start of the pandemic, now seeks to amend that waiver to 100 full-time staff through July 1, 2021, said Roberts. It also requests to change its health benefits plan from being fully funded to a 75 percent/25 percent employer/employee cost share, she said. Fisher said the new plan, if approved, would not take effect until the next open enrollment period, to give employees time to adjust, and that the company will continue its 401k plan with a 4 percent match.
Roberts said the resort has exceeded its EDC requirements, with $15 million in capital investments during its current 25-year term, and plans to make $10 million more. The Buccaneer also has been a stalwart supporter of educational and other causes through charitable giving and in-kind contributions totaling more than $3.4 million over 10 years, she said.
Armstrong said the Christiansted resort strives to be St. Croix's flagship luxury property as a member of Historic Hotels of America and the longest-running family-owned resort in the Caribbean that has received awards from the likes of Conde Nast and Trip Advisor. The resort has been featured on NBC's Today Show and the reality TV show, The Bachelor.
Started as a cattle ranch and then converted to a resort by Armstrong's grandfather, the Buccaneer includes 340 acres of gardens, 141 rooms, a six-bedroom villa, three beaches, three restaurants, a golf course, tennis courts and a health spa, said Armstrong. Its oldest building dates to 1653.
Additionally, the resort buys local produce and fish and offers a distinctly Caribbean menu, is "at the forefront" of sound environmental policies including turtle safe beach lighting and coral restoration projects, and never ceased operations during the 2017 hurricanes, instead becoming a command center for emergency operations that "earned a spot on the map at the Pentagon," said Armstrong.
However, COVID-19 has dealt a blow like no other, said Armstrong, who said she has never seen bookings so low since she began working at the resort when she was just eight years old. So far, Christmas week, which normally would be packed, is 10 percent booked, she said.
"We are going to focus on having as much business as is safe to have with COVID-19," said Armstrong, adding that the resort now requires all guests to present a negative COVID-19 test, even though that is not a government mandate, enforces mask wearing and social distancing, and an intensive cleaning program.
The board members did not render a decision at Thursday's meeting, also hearing from a St. Thomas business seeking permission to permanently reduce its workforce.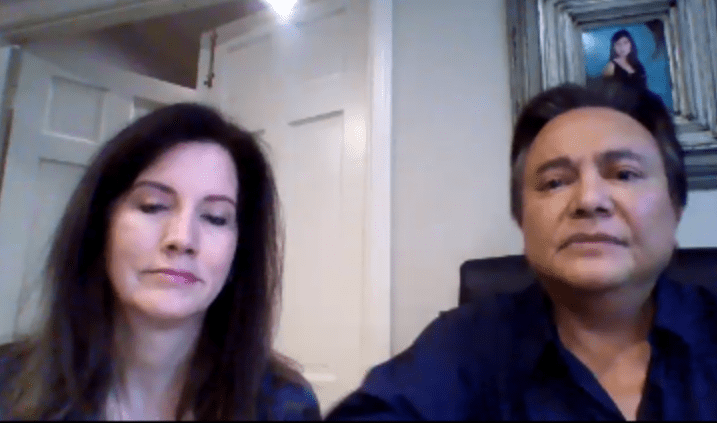 Ferrer LLC, a call center and consultant business on St. Thomas that supports U.S. law firms representing victims of pharmaceutical drugs and medical devices, typically would employ 10 people, currently employs seven under a pandemic waiver, and is requesting a permanent reduction to five workers, said Roberts, also representing the company.
Office manager Cynthia Ferrer said COVID-19 has required employees to work from home, but poor internet service and frequent electric outages have made it difficult to impossible to do business or train new workers. Additionally, the firm lost its Botany Bay office in the 2017 hurricanes, and still has connectivity issues at its new location, also on the West End of the island, she said.
Board members attending Thursday's EDA meeting included Chairman Kevin Rodriquez, Vice Chairman and Labor Commissioner Garry Molloy, St. John member and chairman of the Enterprise Zone Commission Jose Penn, Agriculture Commissioner Positive Nelson, and St. Croix businessman Philip Payne. Board secretary Haldane Davies, vice president for Business Development and Innovation at the University of the Virgin Islands, had an excused absence.