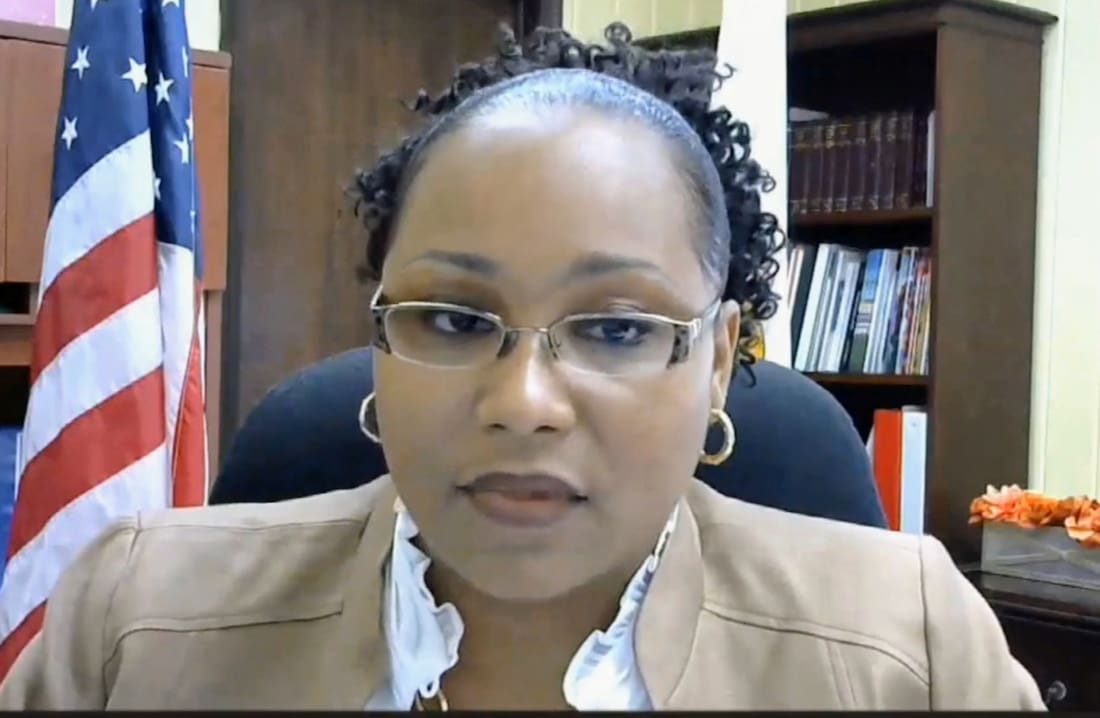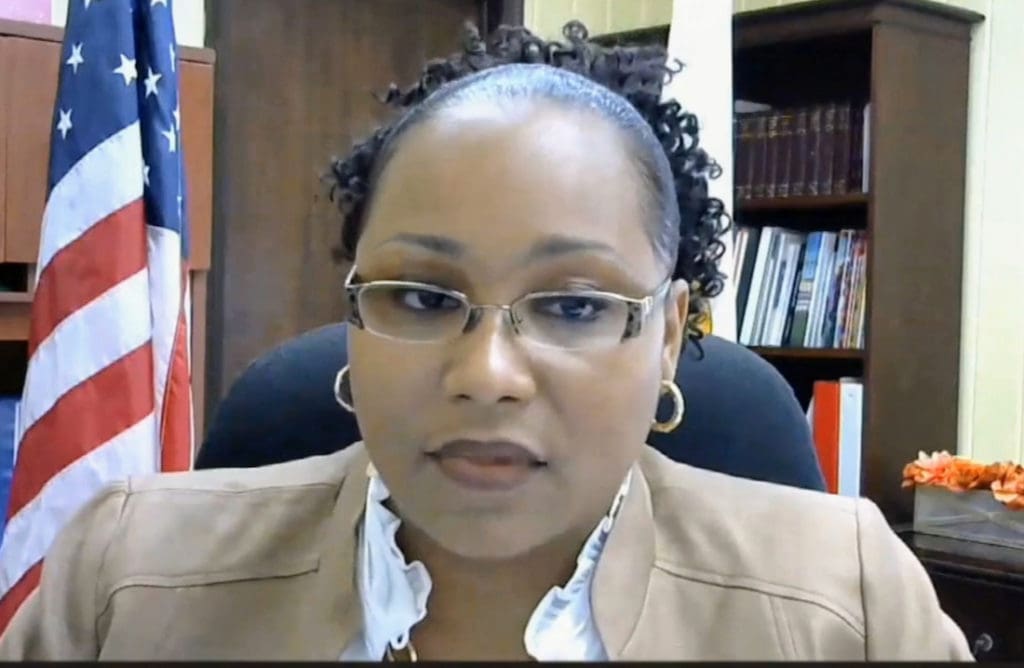 The V.I. Department of Education plans to bring some students back into the classroom starting in January, Education officials said at a press conference on Wednesday.
"The COVID-19 pandemic marks the end of one educational era and a start of another. It has brought about a new beginning, new ways to learn and new norms for the USVI, which we have embraced," said Education Commissioner Racquel Berry-Benjamin. "There's no going back to what it was, only forward movement."
Schools were scheduled to begin partial in-person learning for the 2020-2021 school year in September, but due to the ongoing pandemic, the department had to change the "yellow phase" of its reopening plan back to red. This means all learning has been conducted virtually from home.
Officials said on Wednesday that beginning in January 2021 students from pre-K to third grade, along with special education and secondary career and technical education students, will return to the physical classroom. Education is referring to this phase as their "hybrid model" or the yellow phase of reopening. In preparation, Assistant Commissioner Victor Somme III said the department is doing all it can to prepare employees, including upcoming training on Dec. 18.
Stefan Jurgen, superintendent for the St. Thomas-St. John District, said, "While we realize that virtual learning has its advantages, there are still segments of our population that we believe will benefit more from face-to-face learning."
In the St. Thomas-St. John District, Pre-K to first-grade students will return to campus two days per week, effective Jan. 25. Students in grades two and three will return to school two days a week, effective Feb. 1. Special education and secondary career and technical education students will return on Jan. 25 for five days a week.
Also in the St. Thomas-St. John District, teachers will be given the opportunity to properly close out the first semester and make the physical move back to school to prepare classrooms during the week of Jan. 18 to 22.
Both students and faculty who are returning to school on the hybrid model will be assigned to a core and receive two consecutive days of learning on campus with the teacher present and three days of virtual learning. Wednesdays, one of the virtual days, will be used to clean the classrooms as the teacher meets with all members of the core. This time will be spent working online in small groups, interventions, office hours and parental conferences. Deep cleaning will also take place at the end of the week. For the remaining two days, students will be engaged with online resources and teacher-generated activities outside of the physical classroom.
As for the St. Croix District, Superintendent Carlos McGregor said, "We know that the best place for your child to learn is in the classroom, and we have been working tirelessly to prepare our buildings to welcome students and staff back to work."
These students will report to their campuses full-time five days a week. Fourth- to twelfth-grade students who learn in general education settings will continue to learn from home. "We will continue to evaluate options for safe return to in-person learning for those students in 2021," McGregor said. School schedules will remain the same in the second semester.
Prior to the reopening, schools will host orientations for parents. "Schools will look and feel very different when teachers and students return," McGregor said.
Elementary schools will incorporate a staggered return for the first two weeks. "This will allow students to practice the logistics of social distancing, temperature checks, meal distribution and other aspects of campus life to ensure compliance, efficiency and safety," McGregor said.
Pre-K through first-grade students will physically return to school on Jan. 25. Second- and third-grade students will physically return the week of Feb. 1. Special education and secondary career and technical education students will return physically to the building the week of Jan. 25.
All employees and students are to wear masks as part of their school uniform. Hand sanitizing stations will be located in every classroom. Hand-washing stations will be strategically placed throughout the campus as well. Students will be seated and socially distant in classrooms, in accordance with the Centers for Disease Control guidelines.
Students will continue to receive lunches both in school and remotely. School buses will carry less than half their capacity on each pickup. Therefore, Education is requesting that parents assist with transporting their children to school. Students are also required to wear their masks on the bus.
Students who are currently learning virtually will continue to receive computers if needed. Computers will continue to be distributed well into the month of December.