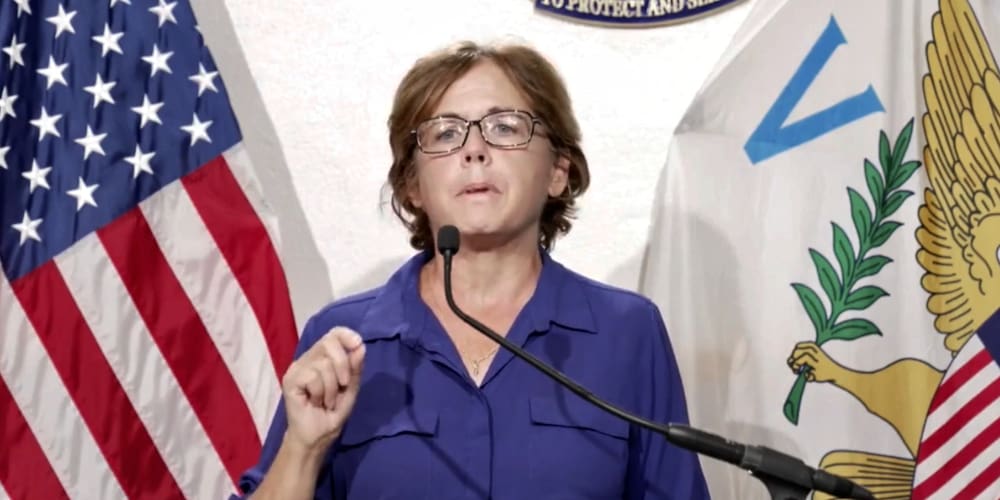 Police and government officials called for the community's help in dealing with a weekend of carnage that saw five people die in apparently separate incidents on St. Croix.
"It was a very busy evening for law enforcement and medical professionals last night," said Public Information Officer Toby Derima at a news briefing held on Sunday to update the public on investigations into five deaths and one victim who is currently fighting for his life that occurred over the weekend.
Laurie Dunton, chairwoman of Crime Stoppers USVI, listed three ways members of the public can provide information.
– Anyone with information about any of the incidents that occurred over the weekend can call 1-800-222-8477.
– They also can visit the Crime Stoppers website and fill out the tip form.
– Finally, anyone with information can download the free mobile application to their laptop, computer or mobile device at www.p3tips.com.
"Law enforcement cannot do this alone, it will not happen, we need the community. If you know something and don't make that call, then you are part of the problem," Dunton said.
Tips to Crime Stoppers that help resolve a crime can qualify the caller for an anonymous cash reward.
V.I. Police Department Lt. Naomi Joseph ran through a laundry list of incidents that began on Friday.
"On Friday, 30-year-old Kevin Jerome left his home and was trying to get to work. He was shot and killed on the main street in Williams Delight, in broad daylight," Joseph said.
Joseph encouraged the public to come forward if they have seen or heard something.
Based on the police investigation, Jerome was a "quiet and a very humble individual," Joseph said.
"The only vices he had were video games and the ladies, not a reason for him to die," she said.
In another unrelated incident that occurred on Saturday, according to Joseph, at around 9:30 p.m. a family returned home to discover their mother, 66-year-old Elsi Ruiz was shot to death in her home.
"Somebody or people went into the home and as a result of that she was shot and died on the scene," said Joseph.
While the Virgin Islands Police Department was processing that scene, they received a call of shots being discharged at Corner Pocket, a bar and grill located in the La Reine area. At the time of the incident, the bar was heavily populated.
According to Joseph, one of the young men had been involved in a dispute and was being isolated. He got away, returned with a firearm and began to fire shots. A return of shots was then discharged, resulting in six people being injured and one killed.
The deceased was identified as 23-year-old Du'Juan Tyson, who died of his injuries early Sunday morning. Another man was listed in critical condition Sunday afternoon.
"There is not much hope, but we are hopeful nevertheless that he pulls through," Joseph said.
Other victims were treated at the hospital and released.
The fourth and final incident that occurred over the weekend happened at the Ann E. Heyliger Vegetable Market in downtown Frederiksted where VIPD found one male on the ground, who died on the scene. He was identified as 49-year-old Johnny Martinez.
Three victims were transported to the hospital in private vehicles. Two of the victims had minor injuries. The third, 47-year-old David Clouden, died at the hospital.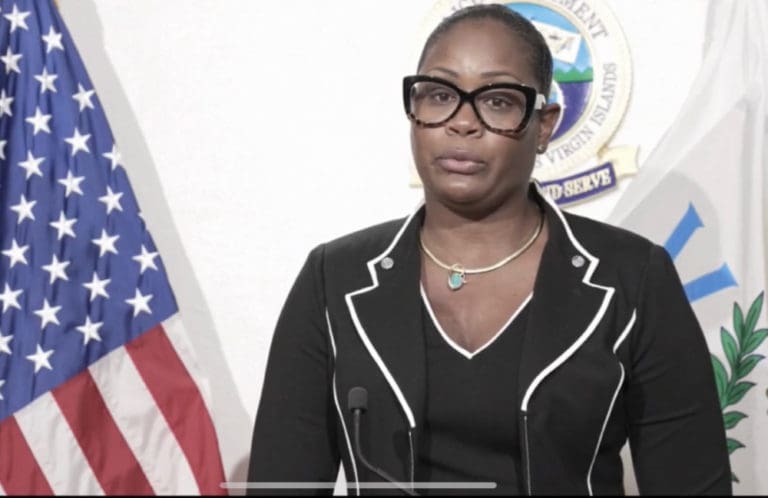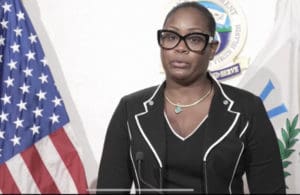 During Saturday night's surge in crime incidents, rumors circulated on social media that Gov. Juan F. Luis Hospital lacked beds to treat the many injured.
Dyma Williams, interim chief executive officer of the hospital, said during Sunday's news conference that the staff was able to handle the influx.
"Our dedicated clinical staff and our front-line team members were able to provide clinical interventions and stabilizations to the gunshot victims," she said. "We managed the care of the patients and existing patients within the hospital."
In a statement released Sunday evening by her Washington, D.C., office, Delegate to Congress Stacey Plaskett said the news for the territory was saddening and called for a greater effort from the community.
"I am beyond disheartened to hear of the unusually large number of shootings on St. Croix over this past weekend, and the deaths and injuries caused as a result," she said in the news release. "The violence in our territory has been steadily increasing, especially in the past few years. If we are going to address this problem effectively, we must recognize and accept that this is not just about guns and crime, it's about the lack of opportunity for our young people, especially our young men, along with the issues of drug trafficking and the breakdown of our traditional morals."
"I understand the pain, disillusionment and anger felt by the loved ones and friends of the individuals who lost their lives over this past weekend," she continued. "Our own family is in mourning for the loss of one of the brothers lost this weekend. My love and prayers are with the families and loved ones of the individuals who are no longer with us due to gun violence."
In a statement released by Government House on Sunday, Gov. Albert Bryan Jr. said the community is dealing with enough without having a new bloody outbreak to deal with.
"There are a few words to express the outrage and the hurt our community feels this morning as a result of the callous and reckless actions of those who chose to reign terror on our streets this weekend," the governor said. "We are dealing with enough as a community. We do not need to add this level of senseless gun crime to the challenges confronting our community. This is not who we are or what we stand for."
Editor's note: This story has been edited since it was originally posted, to correct the name of the interim CEO of Gov. Juan F. Luis Hospital. The Source regrets the error.