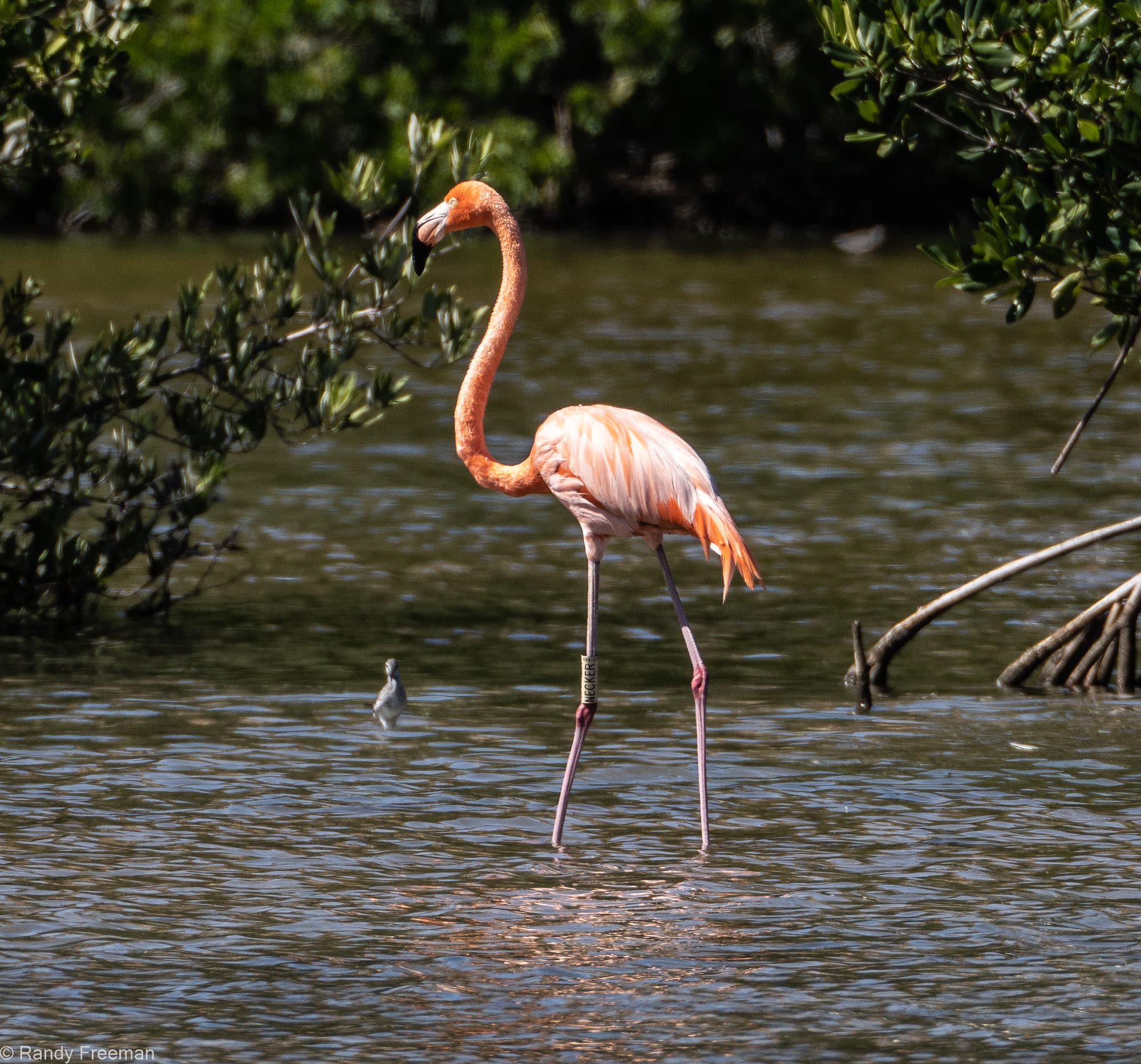 Visiting birders Lisa and Randy Freeman expected to see some unusual birds while on St. Thomas, but never imagined they'd stumble upon a lone, lanky Caribbean flamingo. While birding at a local salt pond with St. Thomas Audubon Founder Mario Francis and local birder Don Spencer, the group discovered the bird gracefully wading in the waters.
Upon observation, they could see the bird was clearly tagged "Necker," confirming it came from the nearby breeding colony on Necker Island in the British Virgin Islands. That colony, originally established by Sir Richard Branson in the 1980s to reintroduce the birds into the wild, has grown to about 300 now, but they rarely set foot on St. Thomas. Francis, who has been an active birder for over 40 years, said he had never seen one here, and Spencer had not seen one in more than four decades.
Caribbean flamingos, once abundant in the U.S. Virgin Islands, were nearly hunted to extinction for their flamboyant feathers, meat and the pet trade. The unusual sighting was extra special for Lisa, a contributing writer for Los Angeles Audubon's chapter magazine. She was visiting the USVI to meet with top birders and see local birds for a series of articles she'll be writing on the birds of the U.S. Virgin Islands.
For more on this rare visitor, read the Source's coverage here.