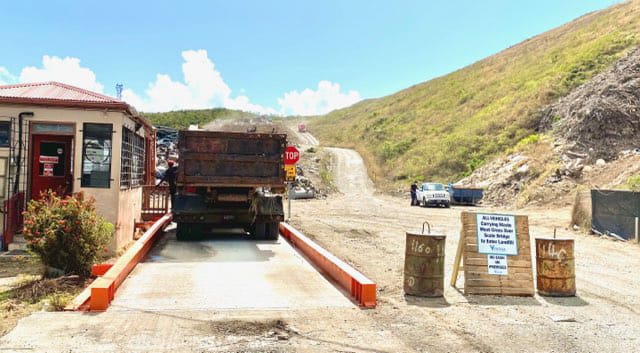 An audit from the Office of the Inspector General released this week concludes Waste Management Authority has spent at least $16 million without ensuring that it obtained the best price for its services.
According to the audit report, this, and additional problems, such as not ensuring its bin sites were adequately maintained, services not billed correctly, and paying almost a half-million dollars for services that were based on a verbal agreement, resulted in the Legislature needing to increase WMA's 2019 budget by $7 million so it could pay its vendors.
Other problems the audit found were WMA paid unsubstantiated charges of at least $95,304 and at least $23,539 for services that were not adequately supported. It also said investigators could not confirm that payments to some contractors were for services rendered.
A letter on Feb. 8 to Keith Richards, chairman of the board of directors of the Authority, said that these mismanagement practices had caused the Authority to incur as of March 2018 an outstanding debt of $14 million. The letter was signed by Delia Thomas, Deputy Inspector General.
Inspector General Steven van Beverhoudt retired in November. He held the post since 1989, the only person ever to fill that job. While he was still on the job, he told legislators his office was looking into practices at WMA.
Waste Management's response was included in the final document. It did not contest any of the points made in the report.
The response indicated responsible personnel would in the future work with the Procurement Division to establish written procedures to aid in contract monitoring.
In addition, according to the response, managers monitoring contractors' work will document their findings to ensure that Waste Management pays only for services rendered. Finally, in the response, Waste Management said it will purchase additional vehicles and hire additional personnel to inspect fieldwork to confirm that contractors are completing work as specified.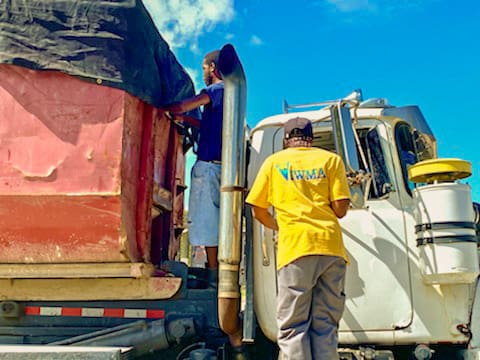 The audit cited a verbal agreement with contractors to "stack green waste." The report states, "For our five audited months, we found that the contractor billed Waste Management $85,810 to $99,674 per month for stacking green waste. The total amount charged for the five months was $452,762.
The unsubstantiated charges related to Waste Management paying a contractor $200 for each 30 cubic-yard bin emptied. The report stated, "Under the contract, the rate per bin was $68 for a minimum volume of 23 cubic yards of solid waste. We found that Waste Management's contract with the contractor expired in January 2017. However, the contractor's services were retained on a month-to-month basis. We noted that the contractor started to charge $200 for 30 cubic yards bins as early as December 2017. When asked, Waste Management did not have documentation to support the $200 rate."
The report gives five examples of contracts for which services continued without a written agreement. They include contracts for collection services as well as services at the territories tow landfills.
The Inspector General's staff commented that based on the WMA's response, all its recommendations would be resolved, but further monitoring of WMA was required.