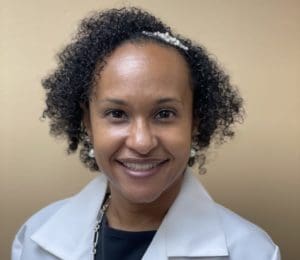 The COVID-19 subvariant that has caused cases to spike on the mainland U.S. and around the world has been confirmed in the USVI, and Health Department officials are warning people to be vigilant.
Seven cases of the COVID-19 Omicron subvariant BA.2 – five on St. Croix and two on St. Thomas – were confirmed in the latest round of samples sent to the Centers for Disease Control and Prevention for sequencing two weeks ago, the Health Department said in a press release on Thursday.
"These results represent cases that were positive almost two weeks ago," said Dr. Tai Hunte-Ceasar, the Health Department's territorial medical director. "This means that the Omicron variant has been in the V.I. for a while and it should be expected that future sequencing will identify additional BA.2 cases," she said.
The national prevalence of this subvariant is 72 percent of all COVID-19 cases, with the remaining percentage representing the original Omicron variant, according to the Health Department.
While cases have remained low in the territory following a winter surge that saw them hit a peak of 3,782 on Jan. 8, with hospitalizations in the double-digits, Hunte-Ceasar and Territorial Epidemiologist Dr. Esther Ellis said in a phone interview on Thursday that the new subvariant could have the same consequences if it is not contained.
As of Thursday, there were 98 active cases in the territory – 25 on St. Croix, 64 on St. Thomas and nine on St. John — according to the most recent Health Department statistics. That represented an increase of 18 cases between April 5 and 6. The territory has recorded 111 fatalities from the virus since the start of the pandemic in March 2020.
Hunte-Ceasar warned that while the BA.2 subvariant is perceived by some to be milder than the Omicron variant that caused the last surge, it will have the same effect – hospitalizations and deaths — if infections are not contained and case numbers begin to climb.
"As with any variant of COVID-19, once you get a large number of cases, that's when we become concerned," said Hunte-Ceasar. "It's still the same concern," no matter the variant.
Because case numbers have remained relatively low since March, the Health Department has not been sending the same number of samples for sequencing – perhaps 10 at a time compared to 50 or 60 when Omicron infections were at their peak, said Ellis. That means there are definitely more cases of BA.2 than have been officially confirmed, she said.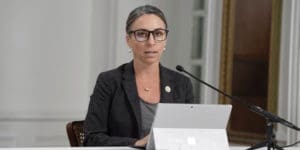 While the territory's community labs send their COVID-19 test results to the Health Department daily so they are included in the case count, said Ellis, it is not capturing the results of rapid antigen home tests, which more people are using as they have become more widely available.
Ellis asked that anyone who has received a positive test at home to contact the Health Department at this link  for a follow-up PCR test, which is what must be used for sequencing by the CDC. Testing also is strongly encouraged for anyone who has been in close contact with a confirmed case of COVID-19 – especially those experiencing symptoms, she said.
Particularly troubling as the new subvariant emerges is the territory's low vaccination rate – the lowest in the nation at 53.96 percent, said Hunte-Ceasar. Those are the people she said Health Department officials worry about the most, as well as youngsters and those with underlying medical conditions.
"We are still hopeful that people who are not vaccinated, we hope they get vaccinated," and those who are not boosted do so, said Hunte-Ceasar. While vaccination may not prevent infection, it does provide the best protection against severe illness and death, Health officials have said.
Children especially are at risk of a serious complication called Multisystem Inflammatory Syndrome, or MIS-C, which can cause different body parts including the heart, lungs, kidneys, brain, skin, eyes and stomach to become inflamed, said Ellis. The condition typically strikes two to three weeks after a COVID-19 infection, and there have been cases in the territory, she said.
Symptoms of MIS-C include severe stomach pain, rash, vomiting, red eyes, enlarged lymph nodes, difficulty breathing, and pale or blue- or gray-colored skin and nailbeds, said Ellis.
The confirmed presence of the latest variant should be a clear signal for all Virgin Islanders to increase their vigilance by closely following the guidance related to wearing masks, hand-washing or sanitizing, social distancing, and testing, the Health Department said in its release.
If you suspect you have contracted the virus, call the COVID-19 Hotline at 340-712-6299 or 340-776-1519 for information on scheduling a test. The Hotline is open Monday through Friday between 8 a.m. and 5 p.m. Testing is also available on St. John every Wednesday from noon to 3 p.m. in the V.I. Port Authority Gravel Lot.
If you have a medical emergency, call 911. For more information, visit covid19usvi.com. For COVID-19 updates, text COVID19USVI to 888777.
Persons who have not yet received a vaccine or booster may still do so at:
St. Croix's Community Vaccination Center in the Charles Harwood Memorial Complex, open Monday through Friday, 1 p.m. to 4 p.m.
St. Thomas' Community Vaccination Center at the Community Health Clinic on the second floor of Schneider Regional Medical Center, open Monday through Friday, 8 a.m. to 4 p.m.
Vaccines and boosters continue to be available for individuals of all ages on St. John at the pop-up clinic in the Virgin Islands Port Authority Gravel Lot on Wednesdays between 1 p.m. and 4 p.m. Testing is also done at this same site between noon and 3 p.m.
Parents seeking pediatric vaccines for their children ages 5 to 11 on St. Thomas can do so at the Maternal, Child Health Clinic in the Elanco Building on Tuesdays and Fridays from 8 a.m. to 4 p.m. Appointments are strongly encouraged by calling 340-777-8227. Parents or guardians need to bring identification for themselves and the child as well as the child's birth certificate.
"Unfortunately, we at the VIDOH have felt that finding the Omicron BA.2 variant in our community was not a question of 'if' but rather 'when,'" said Hunte-Ceasar in the press release. "Nationally the prevalence for the variant is remarkably high, so it was expected that the V.I. would eventually begin to see cases. Nevertheless, Virgin Islanders should take all precautions to protect themselves from becoming infected with the virus."