The United States Virgin Islands (USVI) Volleyball Teams sustained two unfortunate injuries on day three of the 2022 Caribbean Zonal (CAZOVA) Youth and Junior Volleyball Championships in Pleasantville, Trinidad.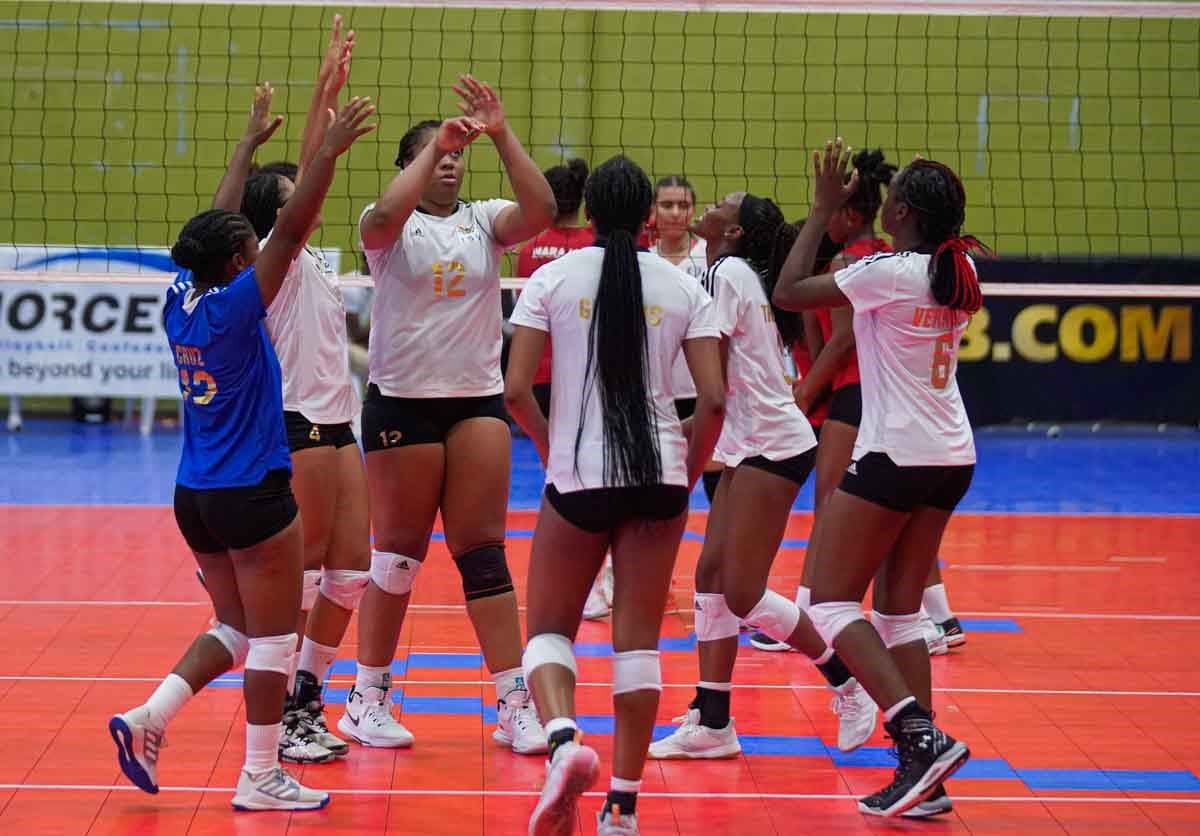 USVI Under 21 women continued their winning ways, defeating a strong Suriname team (25-23; 25-11; 25-15). However, the win came at a great expense as a valuable member of the team sustained a tournament-ending injury. Alek-Wek Raphael, better known as Sky, is the leader of both female teams even though she is only on the roster of the Under 21 team. She suffered the injury midway through the second set. Rose Whitter stepped in and filled her position, and the USVI didn't skip a beat on their way to their straight-set victory. Anna Gillens led the way once again for the USVI with 11 kills, and Tyanna Lake added seven kills and two blocks. Raphael contributed eight service points, including three aces and five kills, before hurting her knee. The USVI Under 21 women will play Suriname again on Sunday at 7:00 p.m. in the Championship Game in this division.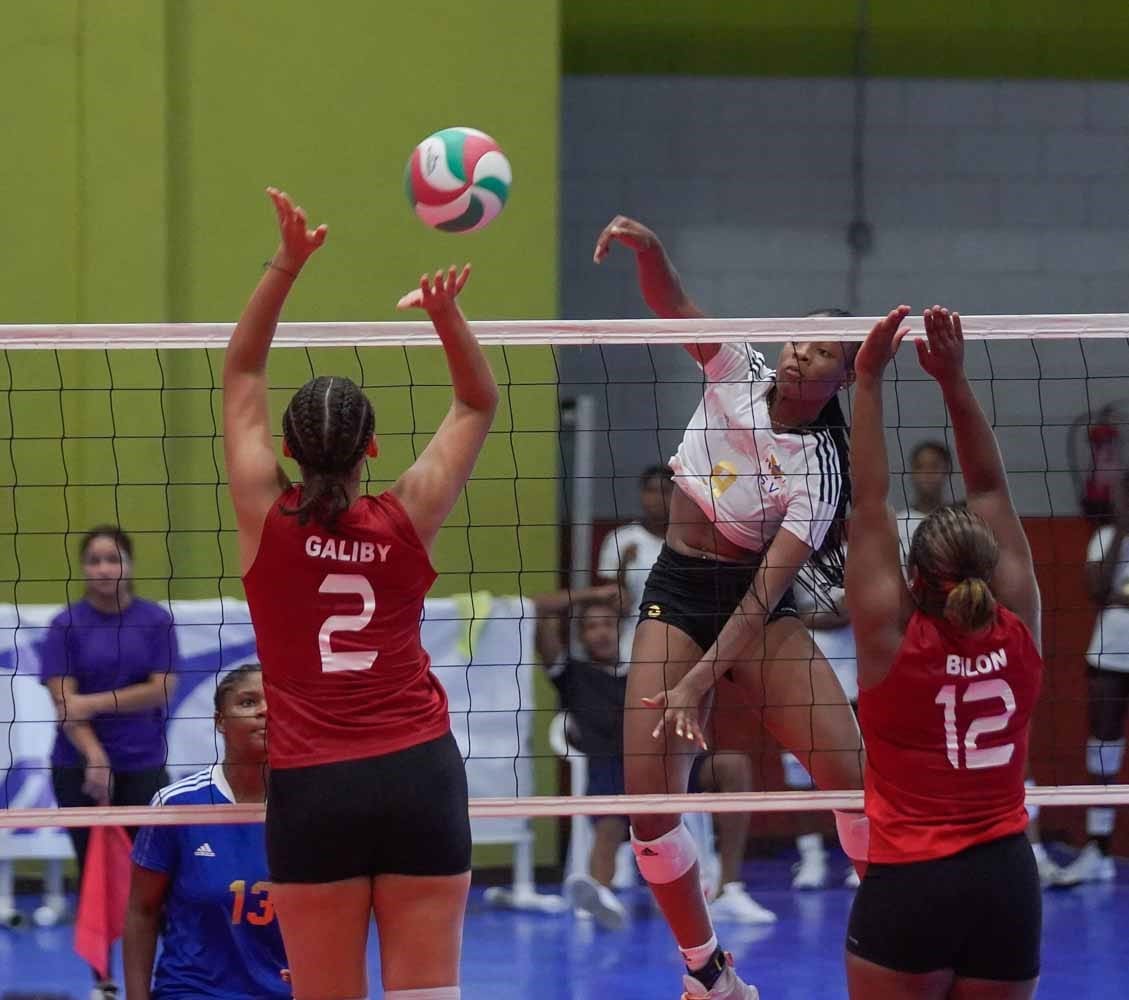 The Under 21 men of the USVI were seeking their first win of the tournament in their matchup against Jamaica on Saturday morning. They were unsuccessful in their quest as the Jamaican team cruised to a (25-18; 25-18; 25-17) straight-set victory. USVI not only lost the match, but their leading scorer of the tournament, Ajani Henley, suffered a tournament-ending injury late in the third set. Henley collided with fellow teammate Taj Bates as both players attempted to dig a ball. Henley was still the leading scorer for USVI with 11 total points. Jomari Jacobs added 10 points in a losing effort. USVI will play their final game of the tournament against an undefeated Haiti team on Sunday at 1:00 p.m.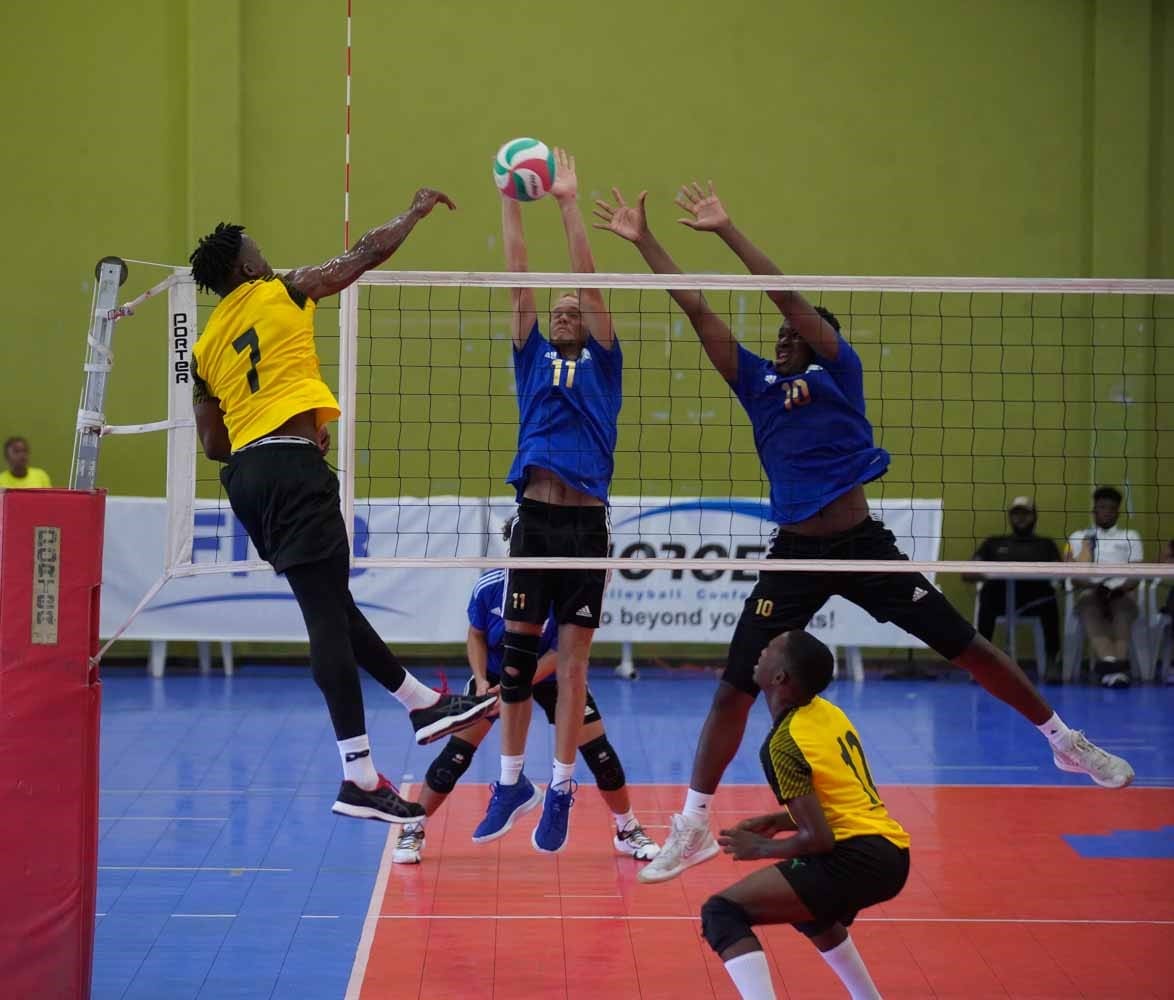 It was the "Clash of the Titans" as USVI took on Martinique in the Under 19 women's division. Both teams came into the contest sporting an unblemished record. Martinique, who upset the defending champions Suriname in their first match of the tournament, came out strong and won the first set (25-20). The USVI responded by taking the next three sets (25-20; 25-13; 25-23). Jala Dixon led the way with 12 kills, three blocks, and two service aces, while teammate Anna Gillens added eight kills and four aces for USVI. The top two teams will meet on Monday at 2:00 p.m. in the Championship Game. Despite both teams having one more game on their schedules before officially securing their spot in the final game, they are expected to meet again on Monday afternoon.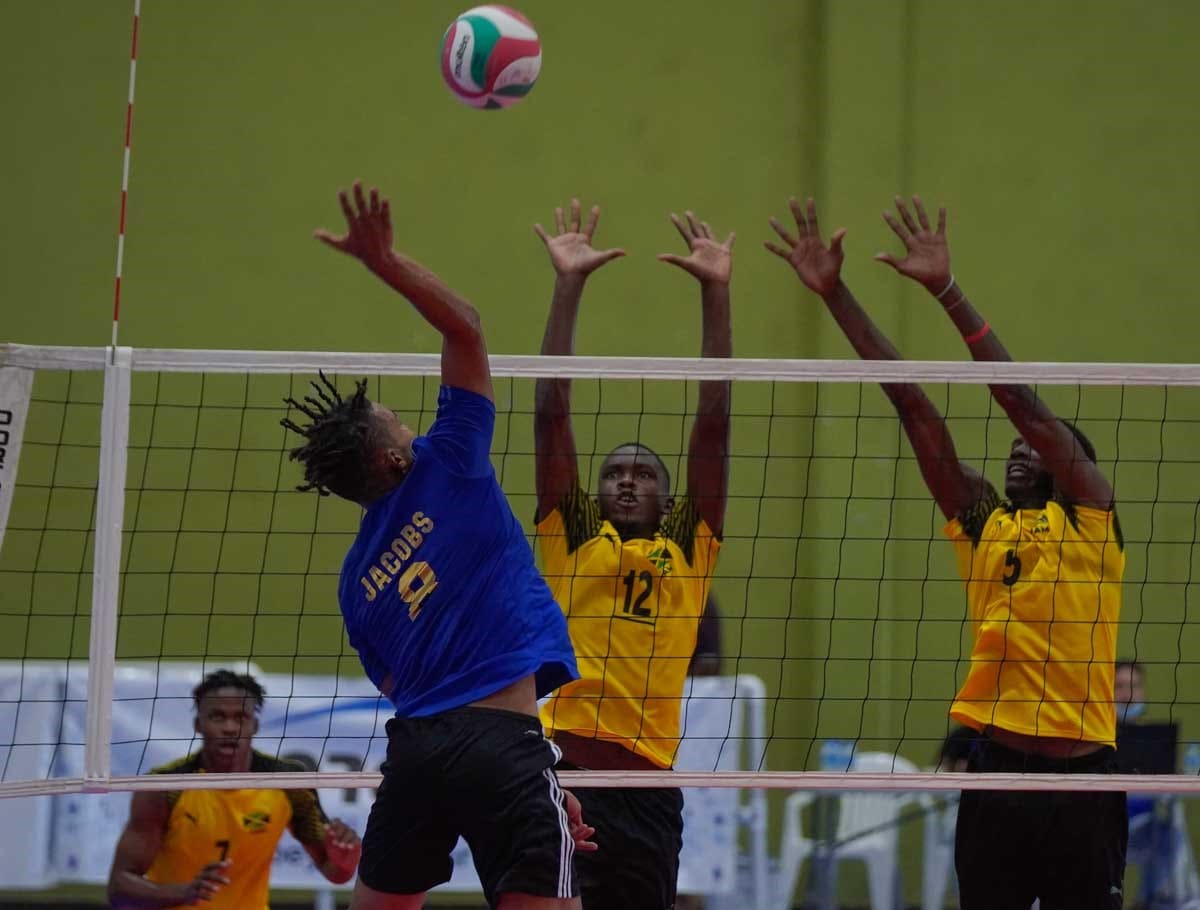 So after three days of competition, here are the standings of the 2022 CAZOVA Youth and Junior Volleyball Championships.
YOUTH MEN – UNDER 19
WINS
LOSSES
Suriname
2
0
Trinidad and Tobago
0
2
YOUTH WOMEN – UNDER 19
WINS
LOSSES
United States Virgin Islands
2
0
Martinique
1
1
Suriname
1
1
Trinidad and Tobago
0
2
JUNIOR MEN – UNDER 21
WINS
LOSSES
Haiti
2
0
Jamaica
2
1
Suriname
1
1
Trinidad and Tobago
1
1
United States Virgin Islands
0
3
JUNIOR WOMEN – UNDER 21
WINS
LOSSES
United States Virgin Islands
2
0
Suriname
1
1
Trinidad and Tobago
0
2