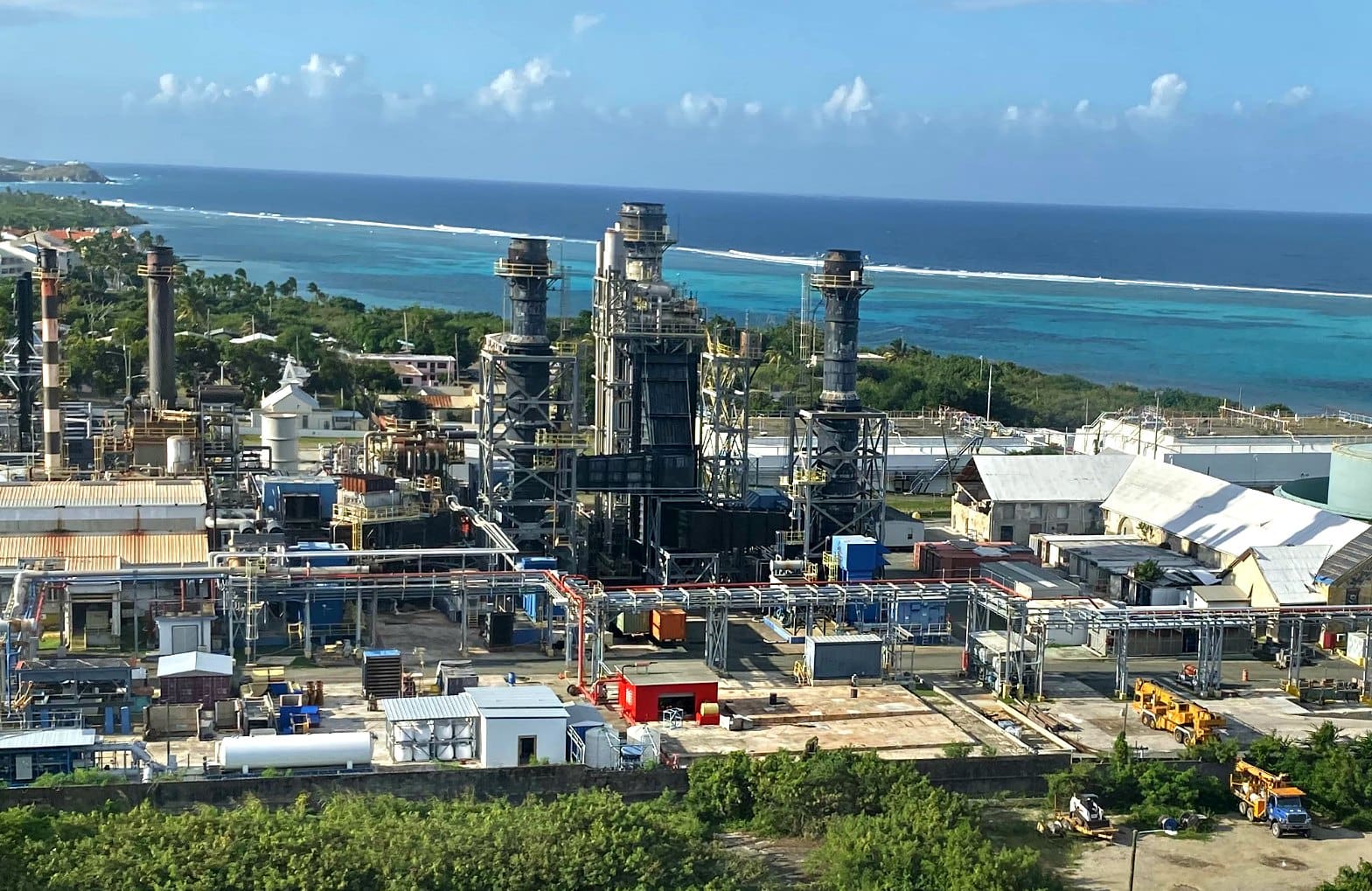 The Water and Power Authority's Richmond Estate generating plant on St. Croix could get $53 million in CDBG-DR funds from the U.S. Department of Housing and Urban Development to improve the plant's efficiency and reliability.
V.I. Housing Finance Authority project engineer Odari Thomas said St. Croix has not seen the necessary investment in its electrical generation capacity since the twin hurricanes of September 2017. He added that if the grant for replacement generators goes through, it will "significantly help the Authority."
His comments were made at a public hearing Tuesday of an electrical grid action plan. This was the final public hearing on the plan, but residents can make comments on it until Dec. 26. Their comments can be emailed to media@vihfa.gov with the subject line "CDBG-DR Electrical Power System Improvements Action Plan."
The grant would also give the Housing Finance Authority another $10 million to administer an Electrical Power Systems Improvements Community Innovations Application Program. Officials were not specific about what those innovations might be. They said any proposals submitted by the community would be judged on reliability, efficiency, sustainability, and cost. WAPA would also have to apply for its $53 million in funding.
The plan says "the Richmond Estate generating project was selected for CDBG-DR funding after assessing a full list of WAPA projects which were either planned or underway."
After the comment period is over, the Housing Finance Authority has the goal of presenting a full application to HUD by March. Thomas said he would like to see the process go as quickly as possible, but "we can't rush it."
The release announcing the hearing stated, "While significant progress has been made in restoring and enhancing local power systems since Hurricanes Irma and Maria in 2017, the CDBG-DR Electrical System Improvement funds address other remaining or proposed restoration and improvement costs not already covered through other sources of funding."
The plan notes that currently, WAPA has 18 Aggreko generators located outdoors and the proposal includes the installation of power generating units inside a professionally designed building that will withstand storms and be rated for local seismic activity, which will significantly improve the reliability of power generation, expedite power restoration time, and significantly reduce the cost of storm-associated damages.
The plan also says that replacement generators could cut emissions by 90 percent.