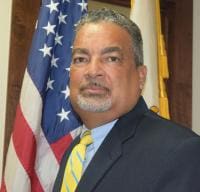 Territory residents who want to own their first home but can't make the final financial step now have help from the V. I. Economic Development Authority.
Earlier this month, the Authority announced the opening of the V.I. Slice Moderate-Income Homeownership Program.
V.I. Slice is a homeownership assistance program created to provide eligible, moderate-income families with up to $200,000 in gap financing on a down payment, closing costs for buying or rehabilitating a home, or the cost of constructing a home on land the resident owns.
Wayne Biggs Jr., chief executive officer at the EDA, told the Source he expects the program to help between 100 and 200 residents, and $20 million in funding has been set aside.
V.I. Slice originated in October through a collaboration with the governor, Office of Disaster Recovery, and the EDA in partnership with local banks and mortgage companies. It is funded by the American Rescue Plan Act.
"There is nothing more central to the core of stronger families than financial resources and the opportunity for homeownership," Gov. Albert Bryan Jr. said at that time.
Residents can find information about the program at www.vislice.com, and there is also a webpage on the EDA website at www.usvieda.org.
On the website, residents will find information on how the program works, its eligibility requirements, and how an applicant can use the program's funds. It also includes a directory of participating local banking institutions and mortgage companies. The website allows prospective applicants to browse and select lenders that are participating in the program.
"We're enthusiastic about our website having this webpage for the V.I. Slice Program," said Biggs in a press release. He added, "This is beneficial for economic development in our territory as it provides more opportunities for people to both live and work locally."
Biggs pointed out to the Source that this program is aimed at moderate-income residents and differs from VIHFA programs.
To be eligible for Slice, applicants on St. Croix must have at least an annual income of $43,501; on St. Thomas, $45,000, and on St. John, $47,000.
V.I. Slice also allows for the inclusion of up to two rental units with the primary residence. Participants must be a resident of the territory or have been born here or lived in the territory 10 years and are opting to return.
In an email Monday to the Source, Biggs wrote, "No payments are made on the V.I. Slice gap financing amount during the homeowner's occupancy period. If the homeowner leaves or sells the home prior to the 10-year requirement period, the homeowner will be responsible for paying the remaining V.I. Slice gap financing amount. If the homeowner resides in the home for the 10-year period, the Promissory Note  and mortgage will be released."
The website also contains a link to register for required home-buyer education courses.