Here it is, the middle of February 2023, and we are at five homicides in our beautiful U.S. Virgin Islands. The questions are, "why" is this happening, "why" is this continuing to happen, and "why" many cases go unsolved. The only answer I have is this, as long as WE, all of us, continue to be complacent and see (don't see), and hear (don't hear), it will continue, there will be no end, unfortunately.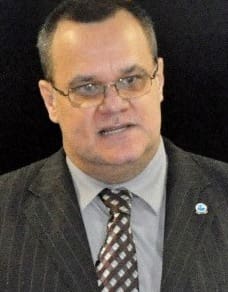 These crimes, for the most part continue to happen due to three things: "retaliation," turf wars (some drug related), and knowing that there is a great possibility that even if someone witnesses a crime, they will NOT say anything. The criminals in our community are highly outnumbered by good, law-abiding citizens, there is no doubt about it. WE must do our part to do everything possible to deter this continuing downward spiral. 
The people committing these serious crimes are family, friends and associates of people living here, not strangers in the night. More often than not, someone, other than the perpetrators themselves, knows that a crime will take place prior to its occurrence. These individuals are not afraid to talk, or even brag about their intentions in front of others, again, knowing that more likely than not, nothing will be said. This is an excellent time to pass on to "someone" what is about to take place, thus saving someone from being seriously injured, or worse, killed. 
The majority, if not all people in the Virgin Islands know someone in law enforcement, local or federal. We have many agencies/departments/bureaus that have employees with peace officer status. These individuals have full law enforcement authority in this territory. Pass on what you know to someone you are comfortable with, even if it's hearsay. That might just be the piece of the puzzle the investigators need to further their case. There is also Crime-Stoppers USVI, 1-800-222-TIPS (1-800-222-8477). Calling this hotline is an "untraceable" way of passing on information before, during and after a crime is committed that could assist law enforcement/detectives in preventing or solving a case. It's a win-win situation for everyone who are law abiding citizens. 
VIPD officers cannot be everywhere at once. It takes all in a community, law enforcement and citizens, to address crime and other matters that affect everyone. An officer is not present when most crimes are committed. That is why it's important to get EVERYBODY'S buy-in. After a crime is committed, law enforcement many times hears of names of possible perpetrators. That is NOT enough to make an arrest. An in-depth investigation has to take place and probable cause HAS to be established before moving forward with the case. Doing our part by assisting with information can result in timely arrests, and as a result, curtail future crimes. 
ALL PEACE OFFICERS territory-wide have a part to play, too, in this fight on crime. They have to realize that they live in this same community, and that their job is NOT just a 9-5 job. Sworn peace officers, no matter their assigned agency/department, are peace officers 24/7. It's going to take a concerted effort by all to address our crime situation. Working together, citizens and law enforcement, can, and will make a difference, it's all up to the person you look at in the mirror each and every day.
Let's play our part in making our beautiful U.S. Virgin Islands what it truly is, "America's Paradise."
— Rodney F. Querrard is a former Virgin Islands Police Department Police Chief and Commissioner.