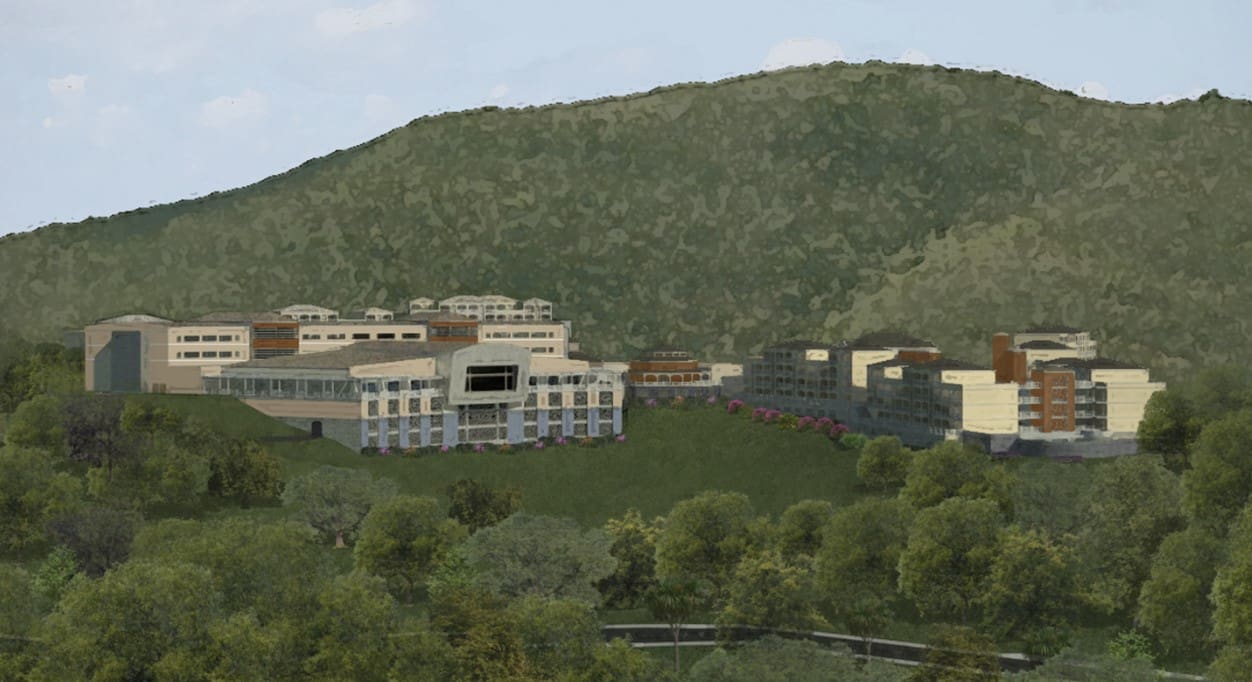 Two projects that could result in homes for Government Employees' Retirement System members are being reconsidered after a decade of inactivity. Both properties are owned by the GERS and had gone through the Department of Natural Resources approval process and Senate zoning in early 2013. Both would be multi-use developments combining business and residential.
The Village of Coakley would be built on the east end of St. Croix on 170 acres. It would include businesses, residential houses, and an assisted living home for the aged. The business section, referred to as downtown in artists' renderings, would include mixed-use buildings for retail, offices, and entertainment.
It would be surrounded by a thin buffer of naturally preserved land. The zone specially designed for independent living for the elderly would consist of apartments on six acres and would consist of five two-story buildings with 16 apartments in each building.
The proposals were drawn up by Jaredian Design Group over 10 years ago. GERS Administrator Austin Nibbs told the Source Thursday that, though these proposals are what board members are now considering, changes might be necessary.
The second development proposed would go on 120 acres the GERS owns on St. Thomas in the Estate Hoffman-Nulleyberg area. It would include a multi-purpose center, 108 assisted living units, an office building, a restaurant, 105 single-family lots, and a hotel.
Concerns about leaving the properties owned by GERS undeveloped were first raised in a February GERS Board of Trustees meeting.
At the regular April meeting Thursday, former senator Ronald Russell and present board trustee told his fellow members he had looked at the proposals again and was enthusiastic about them. He said, "The future looks bright."
Nibbs told the Source that the board's Development Committee would be going over the proposals on May 1. He said the proposals were being considered because he and board members felt that if something could be done to benefit GERS members, it should be done.
Also, during the regular meeting Thursday, Russell questioned Nibbs about the loan program that has been suspended. Russell wanted to know the loan default rate. Nibbs said only one mortgage loan had ever been defaulted on and no personal loans. As the loan program was previously run, loan payments were taken directly from the employee's paycheck. If the person receiving the loan quit before being invested in the retirement system, his or her contribution to the system was used to pay the loan off.
Nibbs reported that as of April 14, there were 8,782 receiving annuity checks. He also reported that since Oct. 1, 2022, 218 had been added to the System and 169 deleted.