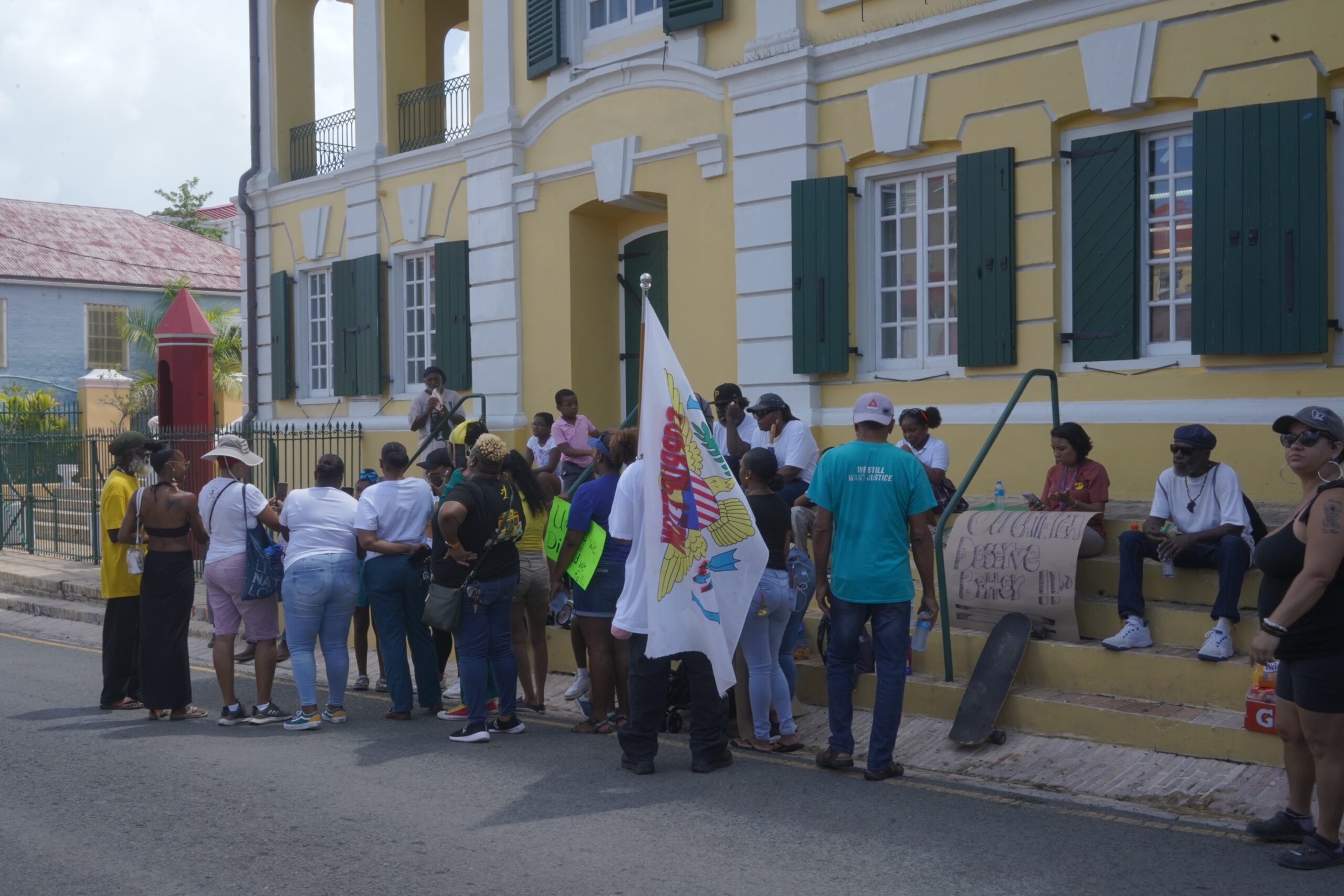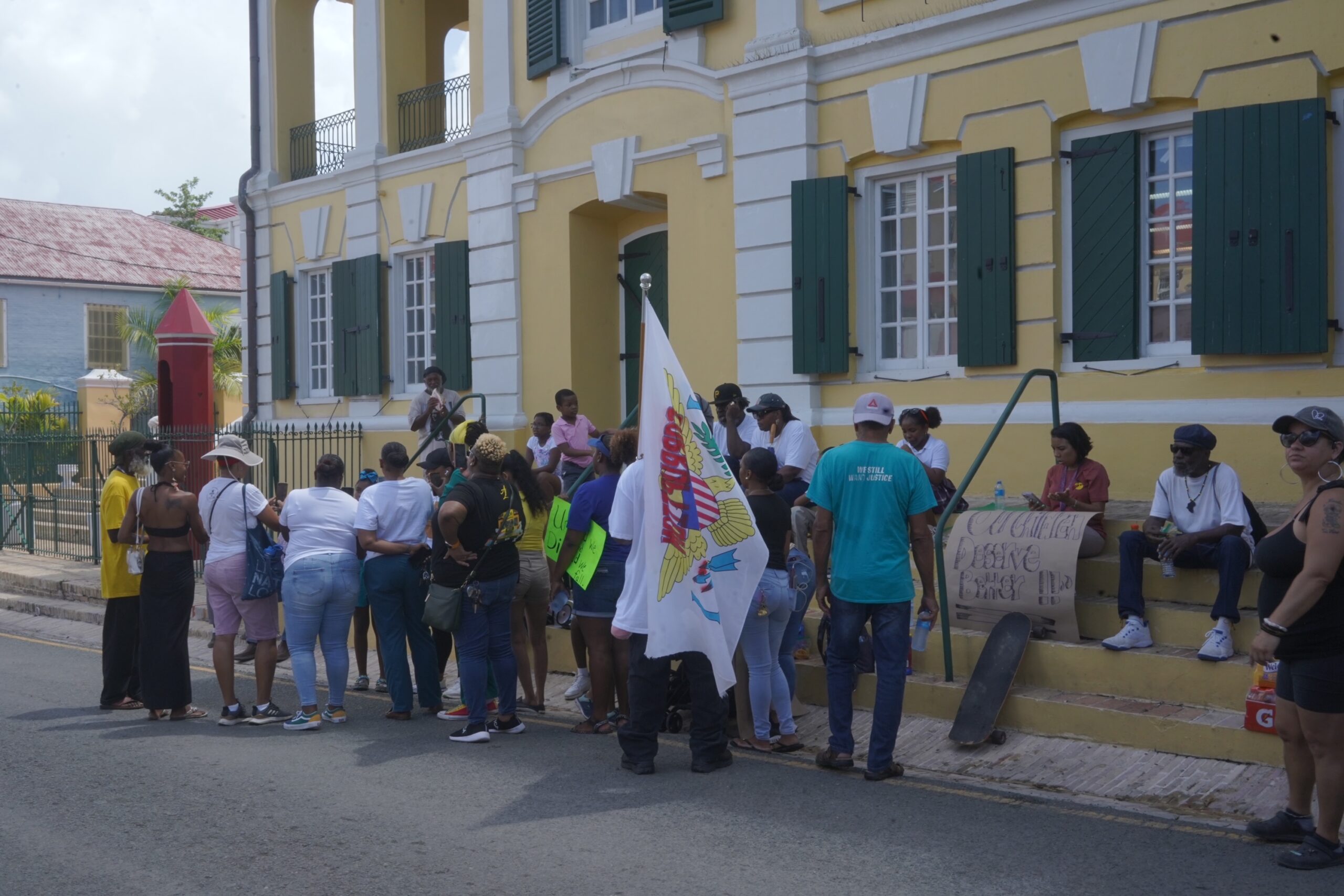 The protesting continued as some students returned to the classroom Monday on St. Croix  as groups made up of parents, students, and other family members came out to march. They began at Pueblo Golden Rock and went to Government House in Christiansted town.
The protest was organized by a group calling themselves "We the People," who also organized another protest on the same day on the lawn of the St. Croix Educational Complex High School, where more than 100 people gathered.
One of the protestors, Irene Ali, said, "We are protesting for all the students, all the children, all the parents for the needs that have not been met in the schools and the horrendous conditions that continue to get worse and we are being unheard."
As the crowd of about 40 people marched through the road, they chanted, "Enough is enough!"
Ali said that some of the concerns listed for some of the schools range from mold in some of the rooms, leaks in the ceiling, rats eating wires, and not enough water.
"We are living in the hottest times, period," said Ali.
"Our demand is that you are accountable, your transparent, you let us know what is going on, and we see change. We feel that things have been too silent. There has been promises that has been made and things have not been done. We want to make sure that we get results for our kids. We understand that this is not going to happen overnight, but what we demand is the change and for it to begin so that our kids and our future have something to look forward to because right now, we are heading down a horrendous road," said Ali.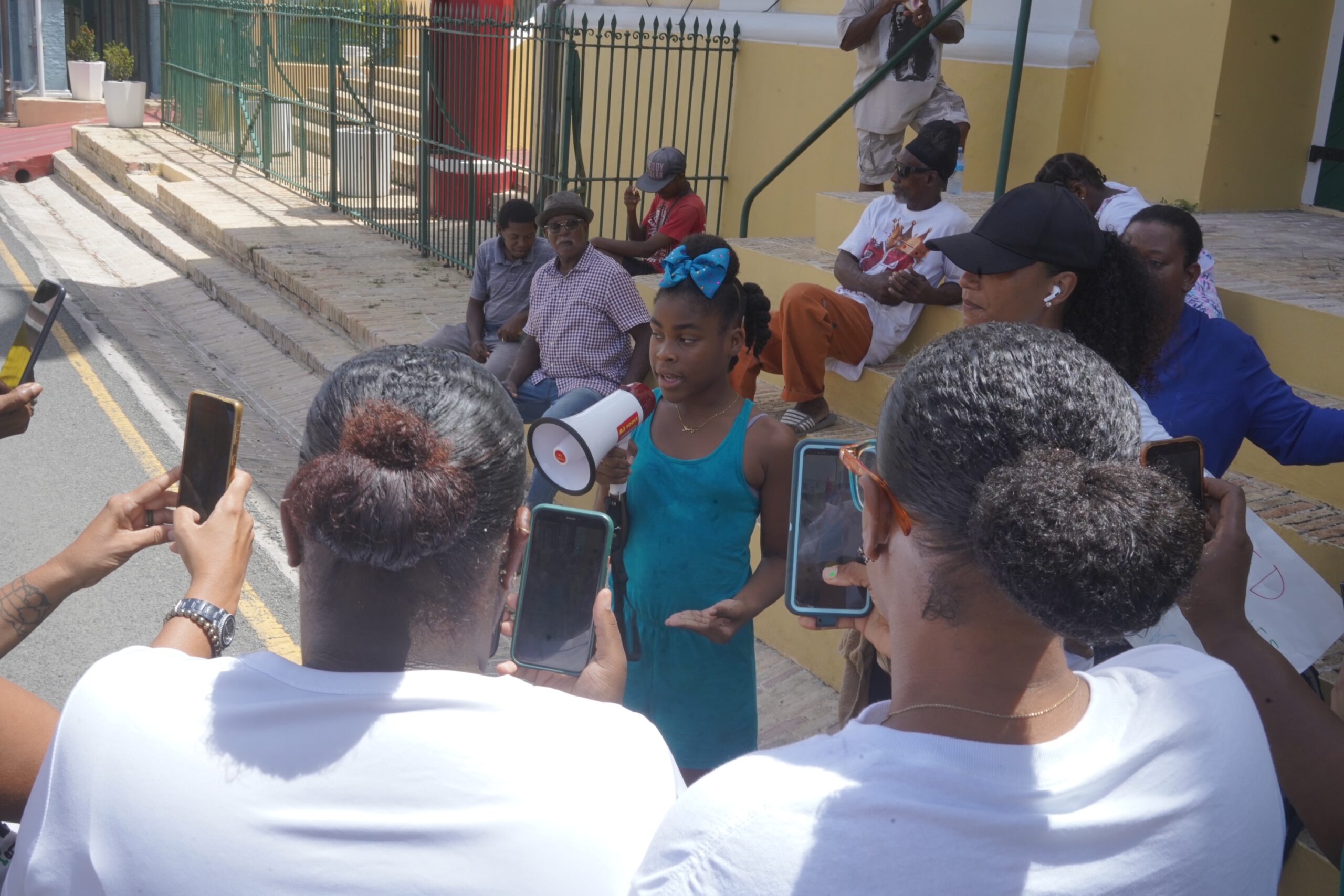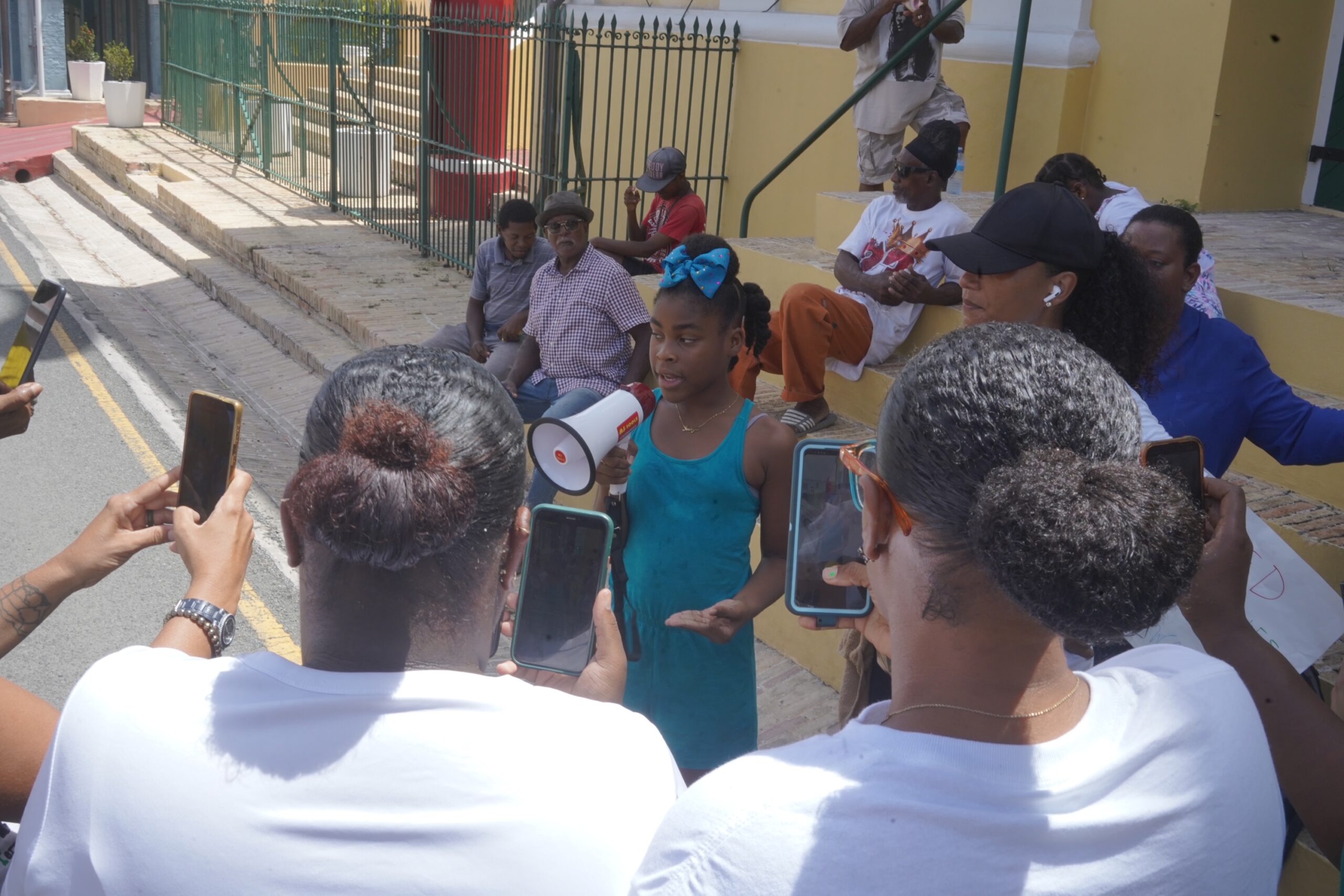 Following a series of protests on St. Croix, the V.I. Department of Education released a statement on Saturday.
"Regarding recent events, the VIDE appreciates the accountability that our faculty, staff, students, parents, and our community are placing on us to address these long-standing issues that have plagued the department for many years. We understand that the demands made by our educators are rooted in a genuine desire to improve not only their working conditions but also the quality of education provided to our students," Commissioner of Education Dionne Wells-Hedrington said, adding that the department remains "steadfast" in making sure the territory's educators have the necessary resources, support and fair working conditions needed to do their jobs.
Some of the concerns listed by the members of the American Federation of Teachers Local 1826 include excessive heat in classrooms, water and electrical issues, large class sizes without paraprofessional support, insufficient school buses, rodents and termites, and a lack of building maintenance, paraprofessionals, supplies, internet connectivity, school nurses, equipment, employees, and a special education director, and broken or missing kitchen equipment.
The impact of the ongoing heatwave has had on school campuses resulting in the following abbreviated schedule:
Juanita Gardine and Eulalie Rivera PreK-8 Schools: These schools will begin the school day at 7:30 a.m. and end at 12:30 p.m.
John H. Woodson Jr. High School: Will begin at 8 a.m. and end at 1:15 p.m. 
St. Croix Central High School; St. Croix Educational Complex; and the Career & Educational Technical Center: Will begin at 7:40 a.m. and end at 1:05 p.m.
The department said it is working on solutions to the issues raised by educators and students, with a focus on improving working conditions and providing necessary resources.
The VIDE will host a special public presentation, "Education 360: A Comprehensive Reform Blueprint," on Thursday on their
Facebook page
at 5:30 pm to provide clarity, facts, and accurate information on the following areas of concern:
• Federal Funding
• Maintenance Timelines
• New Schools Updates
• Academic Recovery
The public will be able to submit questions and concerns to
questions@vide.vi
and VIDE officials will provide responses during the live broadcast.