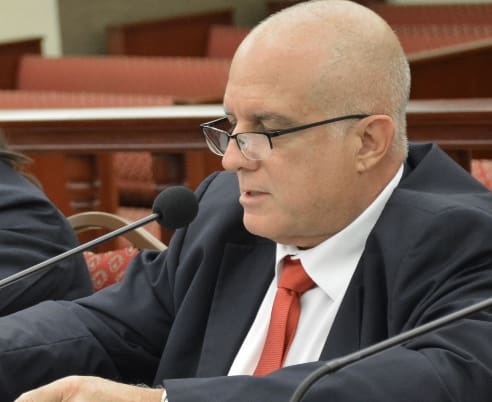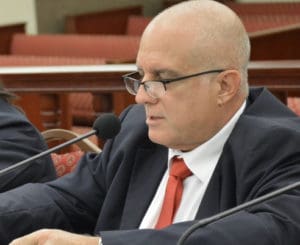 A question burning in Virgin Islands residents' minds as they pay their Water and Power Authority bill is, "What happened to the savings we were supposed to get when WAPA switched from diesel to propane fuel?"
The answer might be on the horizon. USVI Inspector General Steven van Beverhoudt said his office is looking into the issue, in response to a question from Sen. Donna Frett-Gregory about "unresourced audits" at the Committee on Finance budget hearing Friday.
Frett-Gregory had told him she was "very concerned" about the "unresourced audits." He told her a recently hired auditor had begun preparation for that audit this week and WAPA might not even know about it yet.
Van Beverhoudt said four audits were started in 2019. An audit of contract administration at the V. I. Waste Management Authority was one of those initiated. Sen. Marvin Blyden said that audit was necessary, and he had requested the Inspector General's Office to undertake it.
The objective of the audit is to determine whether Waste Management is complying with laws, rules and regulations, and sound procurement practices in its contract administration. It covers fiscal years 2017 through 2019.
Senators asked van Beverhoudt how his office chose what agencies and actions his office should audit. He described a process in which resources were matched with the potential seriousness of offenses.
He said in 2019 his office received 22 complaints alleging wrongdoing by government officials. He added that many of the complaints lacked information, were resolved administratively, or were matters for other departments and agencies.
The Inspector General's Office is responsible for auditing and investigating all three branches of the government, including the autonomous and semi-autonomous instrumentalities.
An audit of contract administration at the Gov. Juan Luis Hospital was initiated in 2019 as well as an inspection of the use of Government Employee Retirement System loan proceeds for the V.I. Finest Foods/West Bay Supermarket project.
GERS is also a subject in another Inspector General's investigation. This investigation looks at government procedures concerning retirees who provide services to the government or are being re-employed.
Van Beverhoudt also reported to the senators recent investigative results. He said one investigative report confirmed the allegation that an office manager of the V. I. Bureau of Motor Vehicles violated procedures by inappropriately processing and approving several vehicle registrations.
He said his office participated with federal partners in a criminal investigation of the V. I. Casino Control Commission and based on the audit, a federal grand jury handed down a 30-count indictment of the former chairperson and a contractor.
Ongoing investigations and audits include:
– Follow-up review on the disposition of funds collected during the real property auctions held in 2012 and 2013. As a result of the September 2014 inspection of real property auctions, the audit found the need to review the dispositions of funds collected, deposited and returned to the various bidders and original property owners.
– Audit of executive branch credit cards and lines of credit practices and procedures.
– Audit of the selected administrative functions of the V. I. Board of Education. This audit covers retirement matters, financial controls and contracts during fiscal years 2013 through 2016.
The office has 17 filled positions currently and is in the process of filling four vacant auditor positions.
Van Beverhoudt said he supports the administration's 2020 fiscal year budget recommendation of $3 million. This amount is $61,098, or about 2 percent, less than the Fiscal Year 2019 revised appropriation. Eighty percent of the budget is for personnel and related services – $1.8 million for personnel and $637,686 for fringe benefits.
In his summary van Beverhoudt said, "The need for oversight of government funds will always be there."
Attending the hearing were Sens. Kurt Vialet, Blyden, Alicia Barnes, Frett-Gregory, Dwayne DeGraff, Janelle Sarauw and Allison DeGazon.