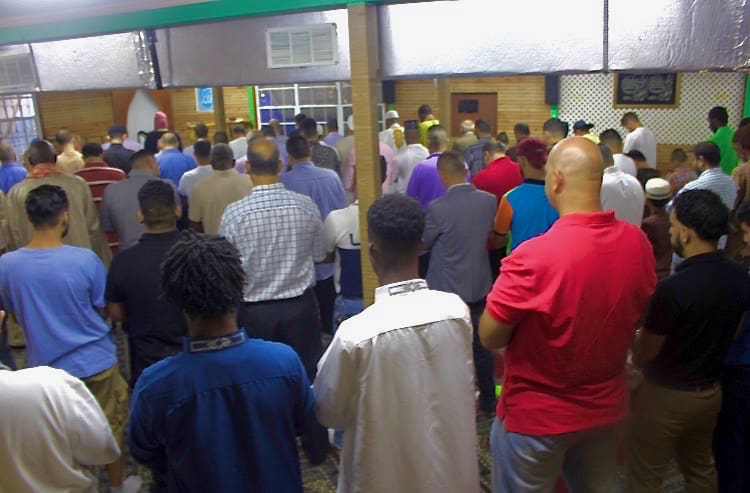 For the past two weeks, Muslims around the world have been fasting for the month of Ramadan, one of the five pillars of Islam. The last ten days of Ramadan is approaching, and Muslims are taking their fast more seriously. These last 10 days are called the 10 days of Dhul Hajj.
One of these 10 days is considered to be Laylat al qader, the Night of Power. No one knows what day it is; they just know it is one of the last ten days of Ramadan. Completing a fast on this day is believed to compensate for the sins of two years and counts as if one has fasted for a year. The benefits and rewards on these nights are considered to be such a blessing. During these nights, I try to focus on repenting, praying and following my religion as much as possible. It really is a blessing to be able to fast during these days.
"Laylat al qader is a single night worth a thousand months of reward in Islam. Any good deeds that you do on this night is as if you have done it for a thousand months," said Haya Mustafa, a local Muslim who graduated from the University of the Virgin Islands.
During these last 10 days, Muslims are increasing the amount of prayers they do. Muslims usually go and pray together at their local Masjid, but due to the pandemic people are taking caution. When entering the Masjid, they have to wear their masks.
However, many are still continuing to pray in congregation with their family and friends at home. Muslims are also donating and giving to those who need it as well as practicing forgiveness. "During the last 10 days of Ramadan, I spend more time praying, reading the Quran and making duaa in hopes to catch Layla al Kader" said Kholoud Ismail, a local Muslim mother of four kids.
During this time Muslims are reciting Takbeer, which is repeating Allahu akbar (God is the Greatest); Tahmeed, which is repeating Alhamdulilah (All praise to God); Tahleel, which is repeating La ilaha ill Allah (there is no deity but God); and Tasbeeh, which is repeating SubhaanAllah (God is perfect).
"Being able to recite Takbeer, Tahmeed, Tasneeh is tranquil. You feel released and at peace. These days really are a blessing in so many ways, and I am grateful to be able to experience it," said Hala Suid, a local Muslim who was born in Palestine but later moved to St. Thomas.
"Inshallah these final 10 nights of Ramadan are filled with rewards from Allah swt for every single one of our Muslim brothers and sisters," said Mustafa.
Editor's Note: Nour Z. Suid, PsyD was born and raised in the Virgin Islands. She graduated with her doctorates in clinical psychology and is working on her doctorates in naturopathic medicine.