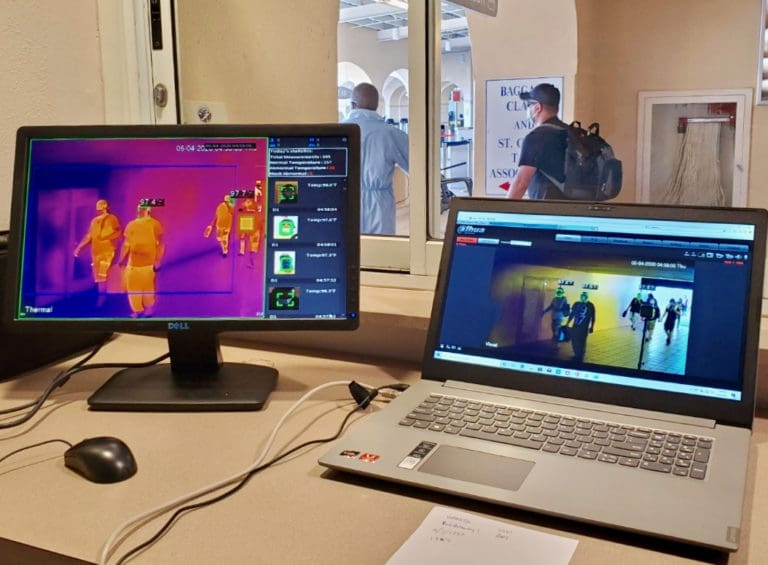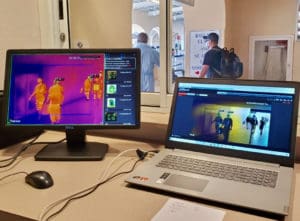 If you're traveling through an airport and someone says you're hot, it's not necessarily a pickup line. The V.I. Port Authority is installing thermal cameras in the territory's two airports and a number of marine terminals.
Port Authority spokeswoman Monifa Brathwaite said VIPA and the Department of Health talked last week to determine the protocols they will use to screen travelers for signs of illness.
Thermal cameras have long been used by the military and industry for a wide array of applications. But since the appearance of the COVID-19 pandemic this year, transportation experts have shown an interest in adding the devices to their security equipment for the new purpose of detecting feverish passengers.  According to a recent article in the Los Angeles Times, the use of thermal cameras for disease detection first gained interest in 2003.
Brathwaite said equipment has already been installed at the Cyril E. King Airport on St. Thomas and will be set up at St. Croix's Henry Rohlsen Airport shortly. Heat sensing devices are also being assigned to the Urman Fredericks Marine Terminal on St. Thomas, the Loredon Boynes Ferry Dock on St. John, the Austin Monsanto Marine Terminal and Edward Wilmoth Blyden Terminal on St. Thomas and the Ann E. Abramson Marine Terminal on St. Croix.
VIPA Marine Manager Matthew Berry is still working out the details with officials at Health, Brathwaite said. One of the topics under consideration is how to handle passengers in cases where the cameras pick up an elevated temperature.
"Because the Red Hook terminal is only so big, we have to figure where they're going to go to cool off before testing them again," Brathwaite said.
Health Department spokeswoman Jahnesta Ritter did not respond Monday to emails asking about her agency's role in the proposed health screenings.
If the screenings go according to a preliminary plan, passengers moving through the terminals will have their temperatures measured by the thermal cameras. Those whose readings indicate the presence of fever will receive notice by a trained screener on-site at those locations.
Brathwaite also pointed out that although the current concern is curbing COVID-19 infections, the thermal cameras cannot say what caused a higher reading, just that a passenger's temperature reads as high.
While air travel and commuter ferry services never ceased in the Virgin Islands after a national health emergency was declared on March 13, Gov. Albert Bryan Jr. did order hotels and resorts to stop booking visitors as part of social distancing measures. Airports and marine terminals saw heightened activity after restrictions were eased as of June 1.
But because the downtown ferry runs from Cruz Bay to Charlotte Amalie have not resumed and ferry service to and from the British Virgin Islands is still not running, the Blyden Terminal is at a lull. Likewise, cruise ship activity that was suspended by order of the Centers for Disease Control and Prevention until July has been put off for several more weeks.
For those reasons, Brathwaite said, the installation of thermal cameras at those terminals is planned but is not a priority.
Editor's note: Monifa Brathwaite is the VIPA spokeswoman. Her name was initially misspelled.