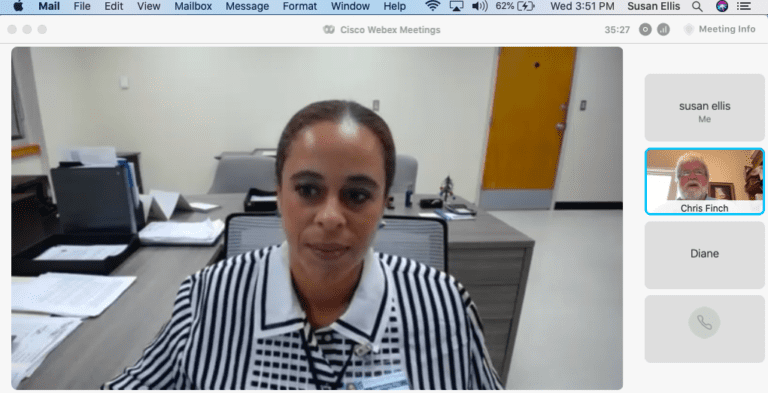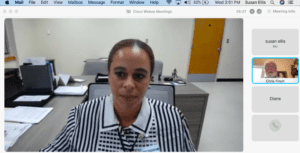 Two new leaders for the territory's two hospitals discussed with the V.I. Government Hospital and Health Care Facilities Territorial Hospital Board information they will present to the 34th Legislature this week in support of annual funding.
At the monthly meeting Wednesday afternoon, Board President Christopher Finch introduced Doug Koch, the new CEO for Juan F. Luis Hospital, and Tina Comissiong, the interim CEO at the Schneider Regional Medical Center.
Comissiong served as the hospital's legal counsel before taking over the leadership role and Koch relocated to St. Croix after serving as a vice president of operations for a health system in South Dakota comprising five hospitals, 38 medical clinics and specialty centers. The system is a member of the Mayo Clinic care network.
Comissiong said she plans to present information on COVID-19 procedures, talk about renovations to administration offices, new triage units, the oxygen generator, new ventilators and technology upgrades. She will report 15,000 patients were seen in the emergency department over the last year. She said the daily average of 60 inpatients should be cared for by 149 nurses, but they have less than half that number. She will also talk about the intensive care unit, operating rooms and other unit improvements.
Koch said he will give senators basically the same statistics plus some information about himself. JFL renovated the ICU, added a surgery unit and 11 critical care beds, has infrastructure issues and saw 11,500 patients in the emergency department. He also will talk about the financial health of the hospital and the payment amnesty program.
Both CEO's said they will outline their discharge procedures and discuss staffing needs. They both have trouble with boarders – patients who have been discharged but don't leave.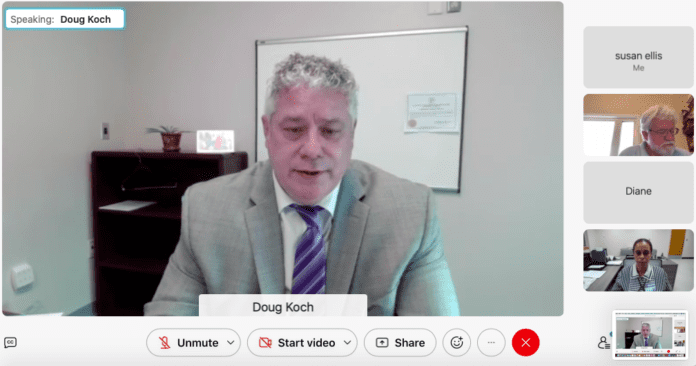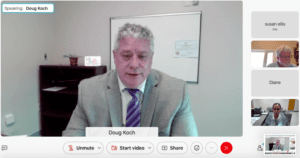 In addition to hearing reports from the chief executives, Daryl Smalls, vice president of facilities management and executive director of the territorial hospital redevelopment team outlined the testimony, he and the board chair will discuss the planned reconstruction/renovations of the two hospitals, the Myra Keating Smith Community Clinic and the Charlotte Kimmelman Cancer Center. Until the exact amount of Federal Emergency Management Agency funding is revealed, demolition and building cannot commence. There may still be a question of whether Schneider will be renovated or replaced, Smalls said.
The CEOs started off their reports with staffing needs. Comissiong said she expects temporary help from the Pafford agency and V.I. National Guard to report as early as Thursday. According to Finch, both hospitals will see extra help soon. In three weeks on the job", Koch has identified low staffing as a "great concern."
During financial reporting, a discussion of upgrading MEDITECH software and hardware at both hospitals, participants stressed their dire need for a better health information system to help with staffing and reduce costs.
Finch said the facilities should coordinate their proposals for $11.1 million in funding and get estimates from contractors. Funding for the St. Thomas hospital will run around $6 million and $5.1 million for the St. Croix hospital.
"It's a big lift but a good investment for our resources," Comissiong said, adding that SRMC needs more hardware.
Jenifer O'Neal, board treasurer and director of the V.I. Office of Management and Budget, asked the hospital leaders about funding sources. Each said they have around $700K set aside. O'Neal said the hospitals should talk to the governor and apply for COVID money from the V.I. government.
Justa Encarnacion, board secretary and commissioner of Health, added that since the health information exchange is in the public interest, private companies could be interested in making donations towards the investment.
The board approved more than a dozen medical appointments and reappointments and a contract for radiology services between JFL and St. Thomas Radiology Associates, LLC, before moving into executive session.
Board members attending the virtual meeting were Finch, O'Neal, Encarnacion, Dr. Jerry Smith, Dr. Anne Treasure, Dr. Frank Odlum, Greta Hart-Hydman, Fay John-Baptiste, Atty. Marise James and Bosede Bruce.