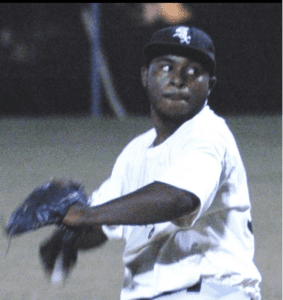 The 2009 homicide of Ivor James Jr. and two recent robberies are Crime Stoppers VI's focus this week.
On Monday, March 7 at 2:15 in the afternoon, a burglary and home invasion was reported in the area of Frydendahl. Police say two Black males entered a home, displayed a firearm to the occupants e and made off with an unknown amount of cash.
On Sunday, February 27 at about 2 p.m. police responded to an armed robbery that occurred February 26, 2022 in the area of Caribbean Cinema, St. Thomas. The victim, a male minor, was at the movie theater with his friends and family. The victim said he was approached by several males wearing full ski masks. The victim said one male had a gun which he pointed at the victim's head and told him to remove his chain. The victim said the suspect with the gun pulled the trigger, and he heard a click. The victim then observed the males leaving in a dark colored Acura and fled the area. The suspects reportedly took the victim's Gold Gucci chain.
Ivor James Jr., a 20-year-old also known as "King James" of Estate Mt. Pleasant, was working as a security guard at the Carambola Hotel when he was shot and killed sometime between 1 a.m. and 6:30 a.m. on Sunday July 26, 2009. According to police reports, the St. Croix 911 Emergency Call Center received a report that morning of a body that had sustained multiple gunshot wounds near Carambola Hotel. He was last seen by co-workers alive at his post around 1 a.m. and his body was later found approximately 200 yards from the hotel entrance at around 6:30 a.m.
If you have information on these or other crimes, call 1-800-222-8477, or submit an anonymous tip online at www.p3Tips.com or www.crimestoppersvi.org.
Please check the status of your tips frequently and update accordingly