The Government Employees' Retirement System board of trustees found itself on a new train at its August meeting. Members had to decide how to invest money after decades of trying to find money to stave off insolvency.
Since legislation earlier this year allows the regular infusion of cash into the system, the board now could put some of that cash into stocks and bonds to earn around 7 percent interest instead of the 2 or 3 percent the cash would earn.
Meketa Investment Group, the consulting firm under contract to GERS, offered options Thursday on when, how, and where the board should put its money.
The board approved immediately moving half the available funds into stocks and bonds. The other half will be moved more slowly, but all investments are expected to be made by the end of the year.
Trustee Andre Dorsey was the only trustee who voted against the move. He said he wanted to see strategies that would ensure the money is not lost. Leandro Festino of Meketa said that if GERS funds were not invested and getting a decent interest, the system still might not avoid insolvency.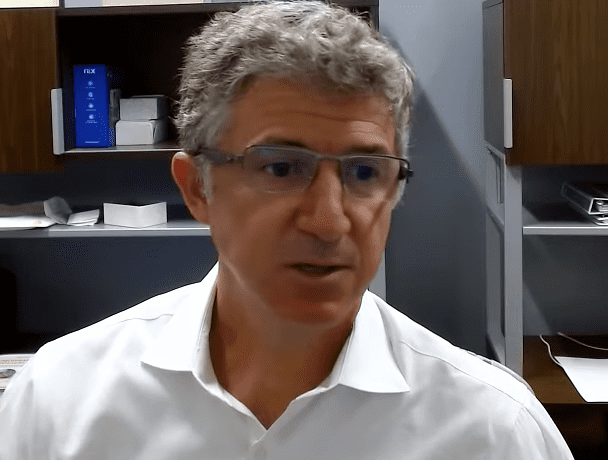 Glennville Henderson, an investment analyst with GERS, said he agreed with Meketa. He said the system should "hit the ground running" with its investments and "get a strong return." He added that how the GERS rescue plan was structured would mean some challenges in a few years if investments were not giving returns.
Another decision the board had to make was what fees they were willing to pay a firm that would oversee investments. Festino said that sometimes the earnings from a firm that charged more could pay back more than the costs of the fees, but it was a gamble.
The trustees voted to go with investment managers with the lower fee structure. This means the board terminated its relationships with Pugh Capital and BlackRock and will now have its investments managed by State Street Global Advisors. The board also decided in what broad categories the investments would be allocated.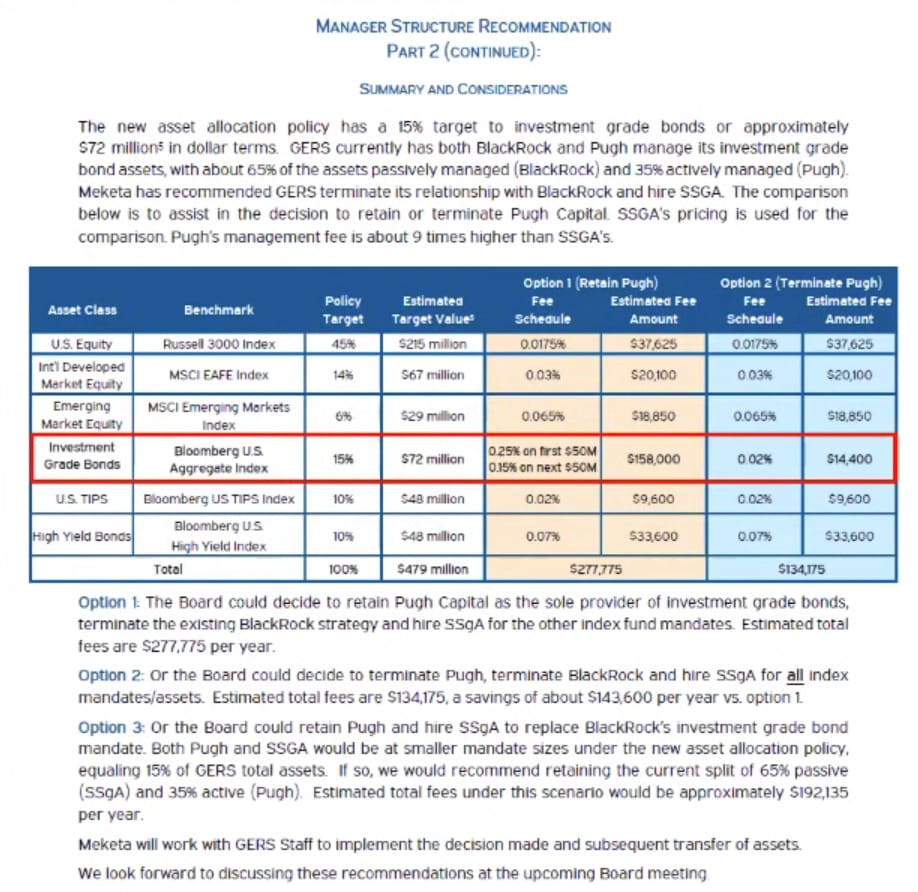 The board did not decide on Administrator Austin Nibb's recommendation that the employee loan program is reinstated on Oct. 1, for personal loans, and in 2025 for mortgages. Nibbs said the program guarantees an 8 percent return. When an employee takes out a GERS loan, the government deducts the loan payment directly from their paycheck.
When the loan program was stopped in 2015, there was an outcry from politicians and government employees.
However, when the board in 2014 voted to put a moratorium on the alternative investment program, no outcry was heard. Many in the public perceived that loans in the program (one went to Seaborne, another to Carambola, and another to a St. Thomas grocery store) were bad investments. Dorsey had requested that an item to rescind that moratorium be placed on the agenda. It failed to get majority support.