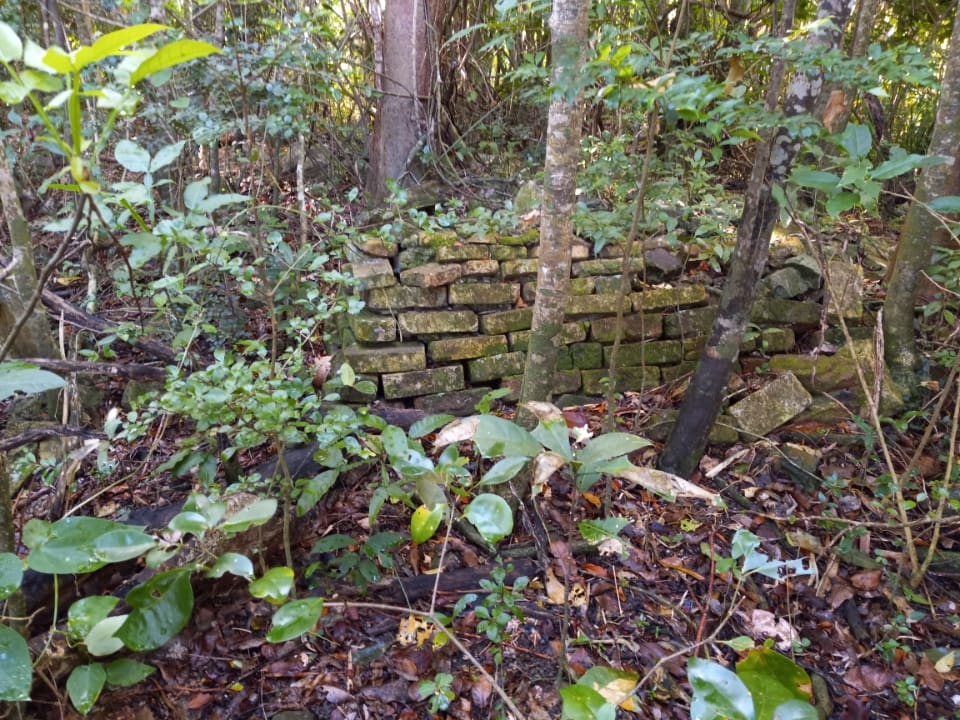 Editor's Note: President Joe Biden signed S.1942, the National Heritage Area Act, which includes the designation of St. Croix as a National Heritage Area, into law on Thursday.
A news release dated Dec. 30 stated that a "new Philadelphia National Historic Site has been established as the newest national park to commemorate the history of early 19th century Black pioneers in Illinois." Other areas to commemorate the United States' diverse history were established when President Joe Biden signed bills into law to help preserve places, communities, and untold stories that offer a more complete history of this great nation through the National Park System.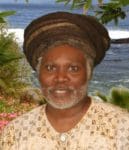 One of those places is St. Croix, where the president has seen fit to establish the entire island as a National Heritage Area. The request to establish St. Croix as a National Heritage Area was first introduced to Congress by the former Delegate to Congress Donna M. Christensen. If I am not mistaken, it was in 2009 or 2010 with the help of grassroots organizations such as SUCCEED, the 28th Legislature, the National Park Service, and individuals in the Virgin Islands community who supported St. Croix to be designated as a National Heritage Area.
I would like to thank our beloved Congresswoman Stacey Plaskett publicly for putting the bill through Congress and making St. Croix a National Heritage Area. It is for this reason that Maroon Country is a shining example of a National Heritage Area. In this article, I will focus on George Washington's story, a Virgin Islands story of a man who was born an enslaved African in Maroon Country on the Northside Quarter A of St. Croix.
What is so fascinating to me, before I go any further with George Washington's story, is that a woman named Deborah Hamilton came all the way from Missouri to see Washington's gravesite. She read about him online in one of the articles I wrote to preserve and protect the Great Northwest as a Maroon Territorial Park. 
This information about George Washington that I am sharing with you publicly was compiled and researched by Mary Roebuck and Dr. George Tyson, both cultural historians and great colleagues of mine in the social and political fight to preserve the integrity of the Virgin Islands' cultural resources. I consider both an endangered species when it comes to the preservation of the territory's cultural history. They are great researchers and dedicated to making local history accessible to the public through Virgin Islands Social History Associate databases (VISHA).
The sources that Roebuck and Tyson gathered regarding Washington provided 47 historical records, documents, estate records, church records, census records, etc., telling the story of a native son who died 136 years ago and who was buried at the Estate Annaly slave cemetery. This sacred cemetery should be designated as a National Heritage Site.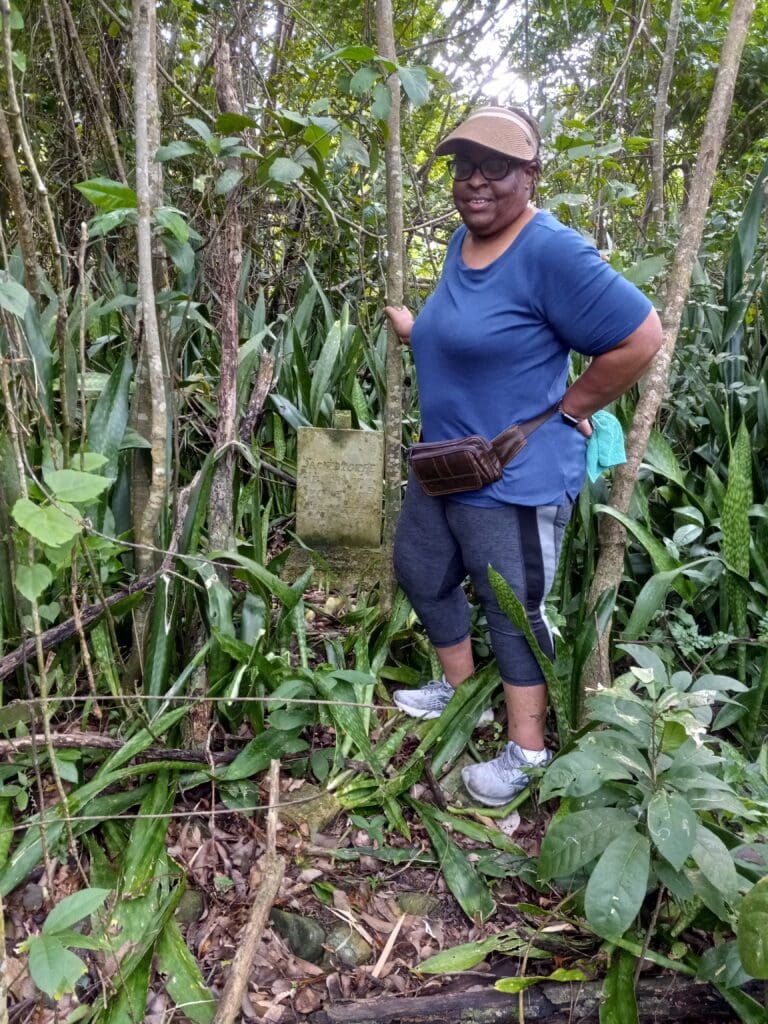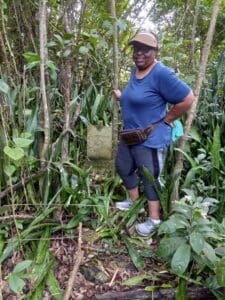 The first generation of Washington's lineage came from Africa to Estate Annaly in Maroon Country, northwest of St. Croix, in 1779. Washington's grandmother was named Fanny, and she was born about 1779 in Africa. Roebuck, Tyson, and I learned about George Washington from his headstone found in the slave cemetery at Estate Annaly. His gravestone was legible enough to read and to give an identity of his family history in the Danish West Indies unto the present day descended.
His grandmother arrived on St. Croix after arriving from Africa in 1797 when she was about 18 years old. She was an enslaved person at Estate Spring Garden, Northside Quarter A. The slave owner of Estate Spring Garden was Thomas Nugent Armstrong. In 1824, her owner was listed as Anne Armstrong. That same year of 1824, Fanny was vaccinated for smallpox. The inventory listing of 1826 noted Thomas Nugent Armstrong as deceased. By the 1832 inventory, the King of Denmark owned Estate Spring Garden northside A from 1806 to 1833. 
In the historical records, Fanny was documented as an adult upon her arrival in Spring Garden Estate in 1797. However, in 1824, she was noted as being 45 years old. She worked in the sugarcane fields until 1818. From 1821 until 1832, her work was undocumented. In 1800 and 1802, Fanny's value was 500 and 600 (the monetary name not mentioned). In 1821 and 1826, she was "capable" and valued at 400 and 200, respectively. In 1832, Fanny's value was zero. In other words, she was worth nothing.
You must understand that enslaved Africans in the Danish West Indies and throughout the so-called New World were not considered to be human beings but work horses on plantations. So when Fanny couldn't work any longer, probably due to her physical health, she was useless to her owner. It is a painful truth in Virgin Islands history, but it was the reality of slavery in the Danish West Indies. Believe me, it is these stories that tell the untold American history of Black people and of all people of diverse ethnicities in America. 
Fanny had the following child: Jasper Washington (son of Fanny) was born an enslaved African about 1807 in Estate Spring Garden, Northside Quarter of St. Croix. He died on the 7th of January, 1873. He married Jane on the 26th of January, 1860 in St. Patrick's Catholic Church. She was born about 1808 on St. Croix in Estate Annaly. She was enslaved at Estate Annaly, Northside Quarter A until Emancipation on July 3, 1848. She died on the 18th of October in 1874. 
Stay tuned for Part 2 of the Jasper Washington story to learn about who he married and about his children who followed him. However, in the research notes: In 1830, remarks in the list of enslaved Africans noted that Jasper, child of an African, was mortgaged to the Royal Loan Commission. Ann Armstrong was the land and slave owner of Jasper in Estate Spring Garden (West). 
— Olasee Davis is a bush professor who lectures and writes about the culture, history, ecology and environment of the Virgin Islands when he is not leading hiking tours of the wild places and spaces of St. Croix and beyond.