An update from the Colorado State University (CSU) released on April 13 calls for a below-average 2023 Atlantic hurricane season. Members of the Tropical Meteorology Project at the university are predicting a total of 13 named storms this year, with two falling into the category of a "major hurricane." (A major hurricane is a cyclone with maximum sustained winds of 111 mph or higher.)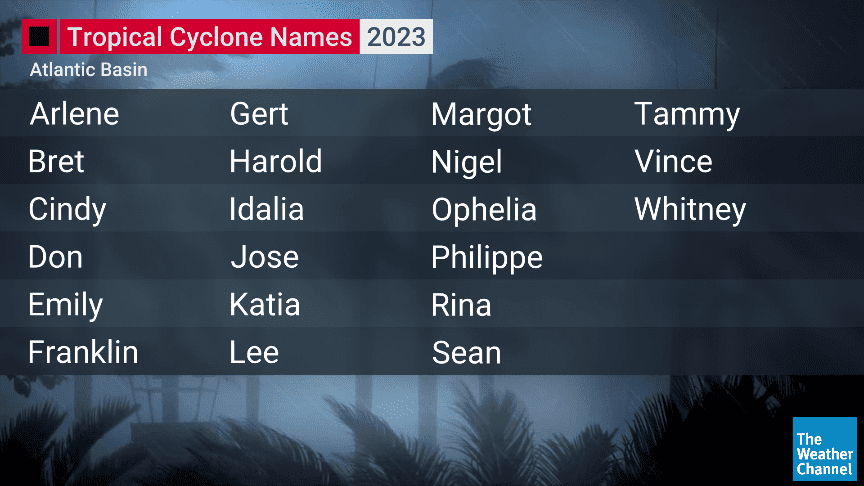 The primary reason for an expected below-average hurricane season is the likelihood of an El Niño weather event developing.
"Colorado State University hurricane researchers are predicting a slightly below-average Atlantic hurricane season in 2023, citing the likely development of El Niño as a primary factor," according to the CSU update. "Eastern and central tropical and subtropical Atlantic sea surface temperatures are much warmer than normal, while Caribbean sea surface temperatures are near their long-term averages," the update continues.
How Does El Niño Affect Hurricane Development?
A recent interview between the Source and Jake Carstens, Ph.D., a postdoctoral scholar in the Department of Meteorology and Atmospheric Science at Pennsylvania State University, includes information about this weather phenomenon.
"El Niño is a phenomenon where the equatorial Central and Eastern Pacific Ocean warms significantly," Carstens explained. "It is part of the larger oscillation pattern known as ENSO, [El Niño-Southern Oscillation] occurring every few years on average, where La Niña is essentially the cold phase. During El Niño, the warmer waters in the East Pacific cause greater hurricanes in the East Pacific basin."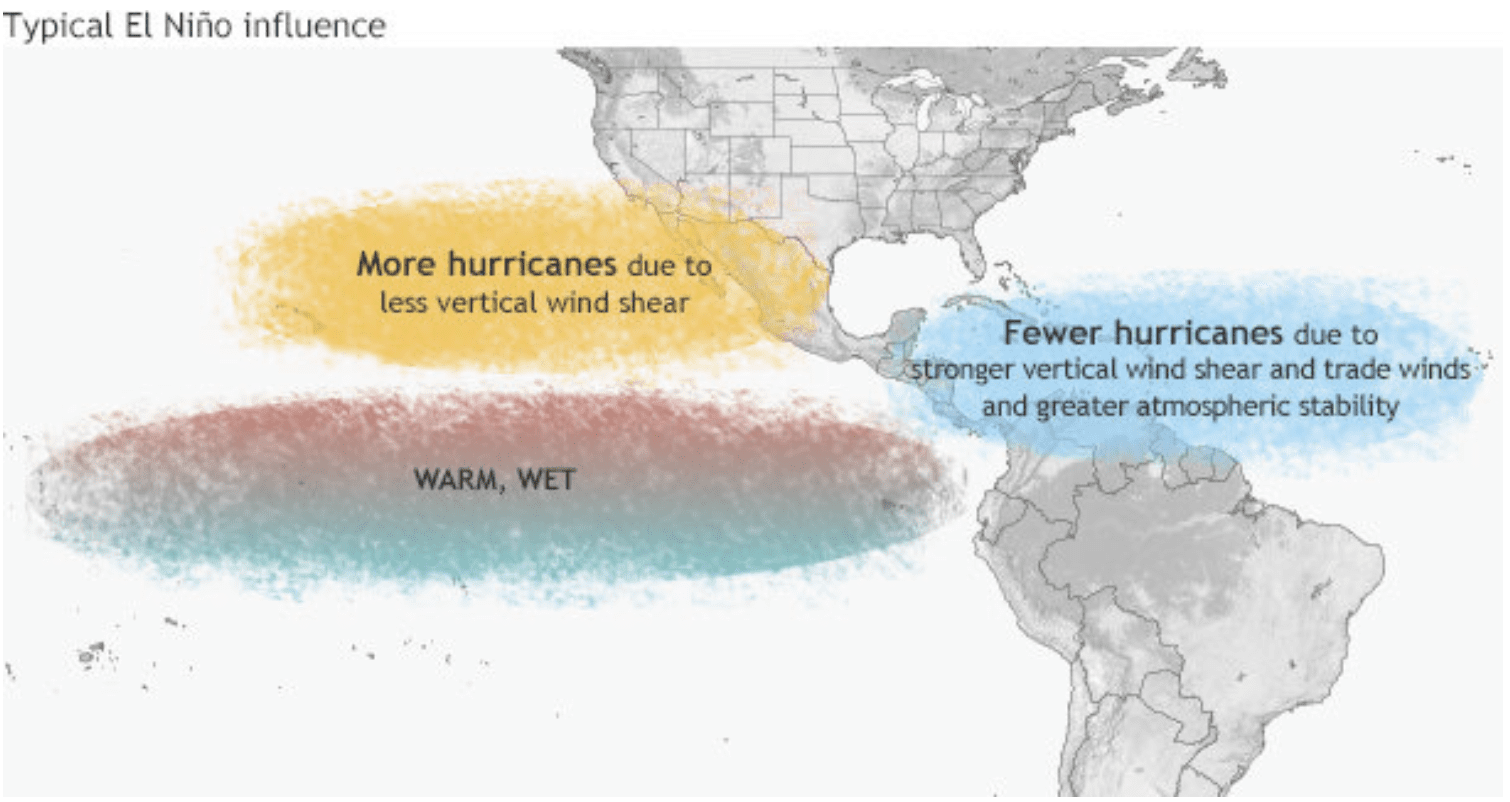 The update from CSU adds the following information about how an El Niño event can affect cyclone development.
"El Niño tends to increase upper-level westerly winds across the Caribbean into the tropical Atlantic. The increased upper-level winds result in vertical wind shear, which can tear apart hurricanes as they try to form."
CSU's Prediction for Cyclones and Storm Severity 
"The CSU Tropical Meteorology Project team is predicting 13 named storms during the Atlantic hurricane season, which runs from June 1 to November 30. Of those, researchers expect six to become hurricanes and two to reach major hurricane strength (Saffir/Simpson category 3-4-5) with sustained winds of 111 miles per hour or greater," according to the update.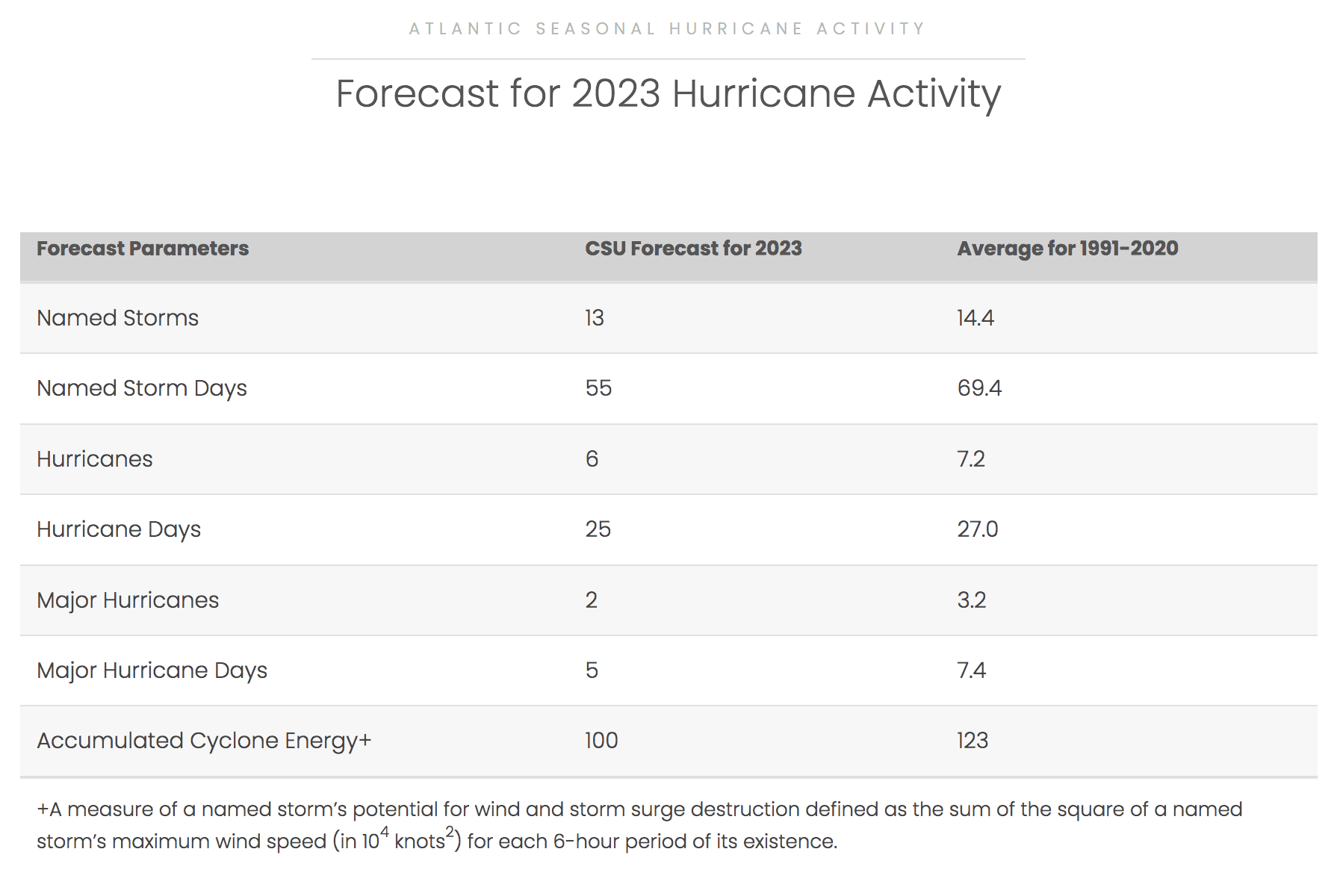 Additionally, the CSU update provides information about the probability of where cyclones may make landfall.
"The report also includes the probability of major hurricanes making landfall:
44 percent for the entire U.S. coastline (average from 1880-2020 is 43 percent)
22 percent for the U.S. East Coast, including the Florida peninsula (average from 1880- 2020 is 21 percent)
28 percent for the Gulf Coast from the Florida panhandle westward to Brownsville (average from 1880-2020 is 27 percent)
49 percent for the Caribbean (average from 1880-2020 is 47 percent)"
Preparing for Hurricane Season
The prediction for a below-average season comes as welcome news. However, nothing is guaranteed, and just one storm impacting the USVI can create hazardous and life-threatening situations.
The National Weather Service offers helpful information about hurricane preparedness. Additionally, USVI residents and visitors can find information about emergency shelters and alerts from the Virgin Islands Territorial Emergency Management Agency. Weather alerts from the National Hurricane Center will also constantly be updated on the Source Weather Page.
The entire CSU update is available to read here.