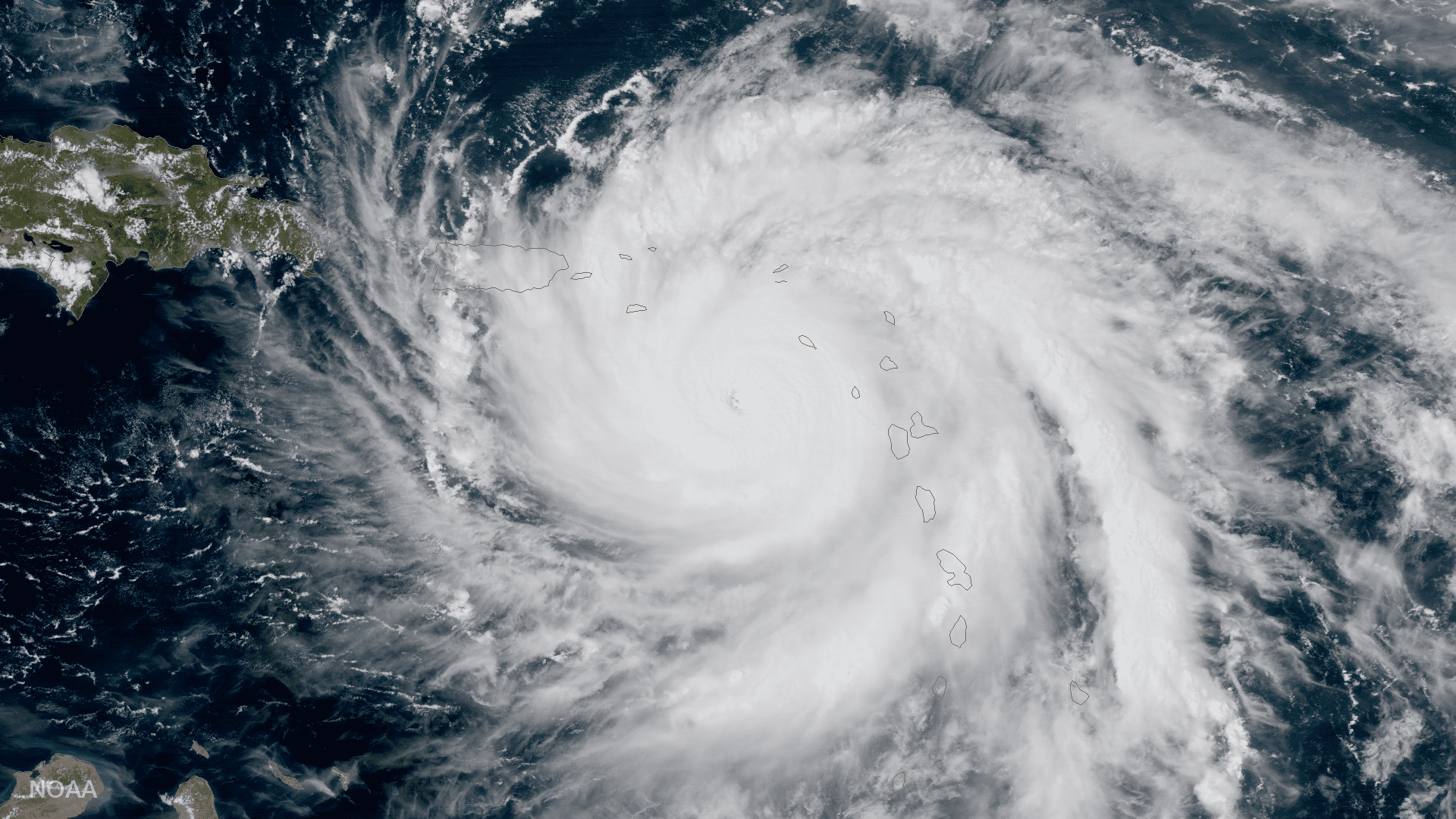 After Hurricane Maria unleashed devastation across the Caribbean in 2017, the island of Dominica which suffered US$1.3 billion in damage announced plans to become the "world's first climate-resilient nation." The initiative was created with the hope that the island will rebuild stronger and be more prepared for future natural disasters exacerbated by climate change. 
Six years after this declaration, much progress has been made, and lessons can be learned worldwide due to Dominica's work. 
The Source spoke with Mr. Samuel Carrette, Resilience Planning and Development Consultant with the Climate Resilience Execution Agency for Dominica (CREAD), regarding the plans for the country to become climate-resilient and the progress that has occurred thus far. 

CREAD – Explained
"The country was basically wiped out [in 2017 after the destruction caused by Hurricane Maria]. We were flattened," Carrette explained. "We reached a position where something had to be done. On the basis of that, the Prime Minister [Roosevelt Skerrit] decided that we shouldn't go through another experience of that nature. Therefore, he decided that we should rebuild Dominica, we should rebuild it better, but also rebuild it as the first climate-resilient nation in the world. So, that's how that vision came about, and that's how CREAD was formed as well," he said.  
Goals of the Organization
Since its creation, CREAD has been working among numerous public and private sectors and agencies of the Government of Dominica to complete the goal of becoming climate-resilient by the year 2030. 

"Operating as a statutory government agency, the Climate Resilience Execution Agency for Dominica (CREAD) leads and coordinates strategic initiatives across sectors in the Commonwealth of Dominica with the goal of making the country the world's first climate-resilient nation," stated Carrette. "CREAD acts to bolster the ability of the business community, public services, and social sector partners to build strong and resilient communities, develop adaptive infrastructure, accelerate economic growth, and strengthen institutional systems. CREAD endeavors to enhance Dominicans' capacity to respond to the local impacts of global climate change and set an example for the rest of the world on how to meet the challenges of a changing climate," he described. 
Significant Progress to Date 
Carrette noted that CREAD has worked on many projects thus far. Some of these projects helped to rebuild and strengthen the agricultural industry. CREAD's initiatives also include developing of new forest policy, growing and diversifying the nation's economy, implementing more environmentally friendly energy, and contributing to improvements to existing housing policies. 

"We have implemented a number of projects to include large infrastructure projects, schools, health centers, and we are currently [constructing] two roads," Carrette declared. "We're building houses, and we built two major regional emergency shelters. So, we have intervened at every level of the resilience intervention framework hierarchy, with the intention of ensuring that Dominica achieves its vision of climate resilience," he continued. 
Positive changes to date also include new options for hurricane insurance for small businesses as well as collaborating with the University of the West Indies to incorporate new development management courses for employees in the public service of the Commonwealth of Dominica.   
"We worked with the University of the West Indies to develop a training program in development management," Carrette said. "We believe that as an independent, small island, and as a developing country, our approach to the management of Dominica has to be a little more aggressive. There must be a sense of urgency."  
Laying a Foundation  
Carrette is proud of CREAD's accomplishments, including creating a roadmap for other nations and territories to follow.  
"I think, importantly, we have laid the foundation and provided some form of direction to ensure that the entire country moves in a direction that would allow us to achieve our vision: to be the world's first climate resilient nation by 2030," Carrette proclaimed.  
Lessons for the USVI and the Caribbean Region 
When asked about what Virgin Islanders can learn from the work that Dominica is conducting, Carrette pointed to the need for creating a collective vision for becoming more resilient by working together and effectively communicating and executing goals.  
"The most important lesson is that there needs to be a vision," Carrette explained. "There needs to be a statement of a vision that is [communicated] in a way that can be understood and accepted by the population, and that carries with it conviction. You do not just make an announcement. [A strong plan] is accompanied by very strong leadership and energy as well." 
An example of this vision is the work involved in rebuilding and reinforcing infrastructure, which involves community members in Dominica. 

"For us, building resilient communities is going to be very important," Carrette emphasized. "In Dominica, we have a civilian system of disaster management. The organizational architecture – the institutions that first respond after a disaster – largely reside at the community level. We want to ensure that these institutions are properly resourced."  
"The communities themselves, the people, the residents of the communities must be properly informed, in terms of vulnerabilities and risk responses. When a [severe weather] watch or warning is issued, they [will] have well-built and well-equipped emergency shelters, with standby generators, water tanks, and so forth," he explained. 
"We would also like to continue to work on communicating the importance of understanding the concept of resilience and emphasizing the responsibilities of individuals, households, neighborhoods, and communities," Carrette added.  
Climate Change Issues and Moving Forward
Carrette discussed some of the threats that Dominica, the USVI, and the Caribbean may face due to climate change. Severe weather events such as hurricanes, droughts, and sea-level rise are collective issues that islands face, and cooperation among island nations and territories will be critical.  
"There [are a large number] of [climate-related] experiences that we share as Caribbean countries. There is a need for us to learn from each other and support each other," Carrette noted. 
As was discussed this year at the COP27 conference on climate change, pollution and its influence on climate change are primarily due to large industrialized countries, not small island nations.  
Carrette expressed his gratitude for the amount of support that Dominica has received across the globe so far. However, he also noted the importance of the continual need for help and funding for the nation to become resilient to the effects of a changing climate. Time is of the essence, and new reports as of this week predict global temperatures to rise to dangerous levels over the next few years.   
"We still need support to ensure that the vision is achieved. We have seven more years to go, and there's a lot of work to be done," Carrette cautioned. "We need the support of the world, countries, and bilateral partners." 
To learn more about CREAD and how to support Dominica in achieving its goals to combat climate change, visit the organization's official website here.