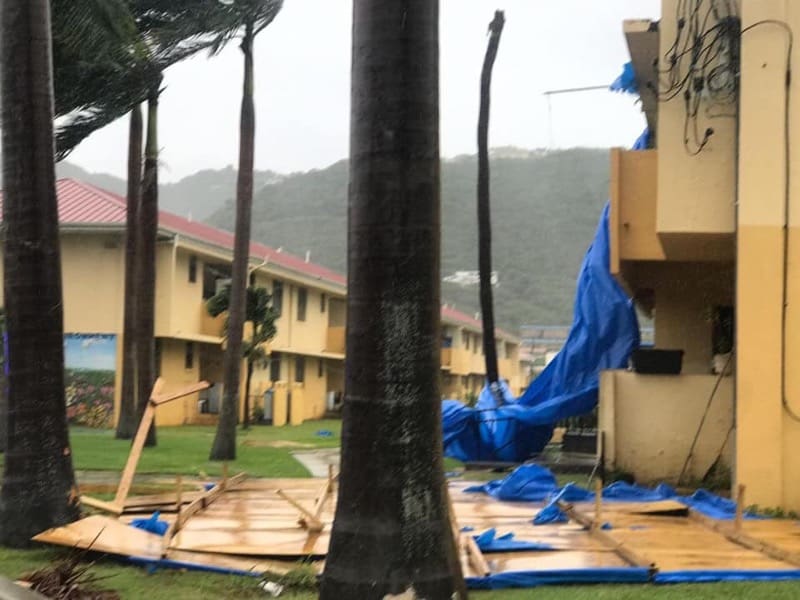 Curfew on St. Thomas was extended to Thursday at 8 a.m. to allow for debris to be cleared from the roads, and power outages remained widespread as Hurricane Dorian churned into the open Atlantic to the north of the U.S. Virgin Islands and Puerto Rico.
In many places, the damage was worse than expected, due to Dorian's sudden shift and strengthening. On the Northside coming down from Four Corners, many trees and even poles were down, making conditions hard to navigate.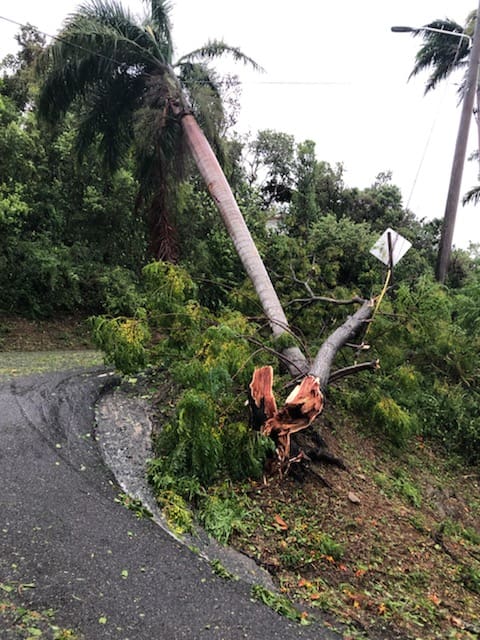 Far worse damage was seen on the south side, which officials said took the brunt of the storm. Many still living under tarps or temporary roofs lost them quickly, as Dorian's winds were said to hit up to 100 mph.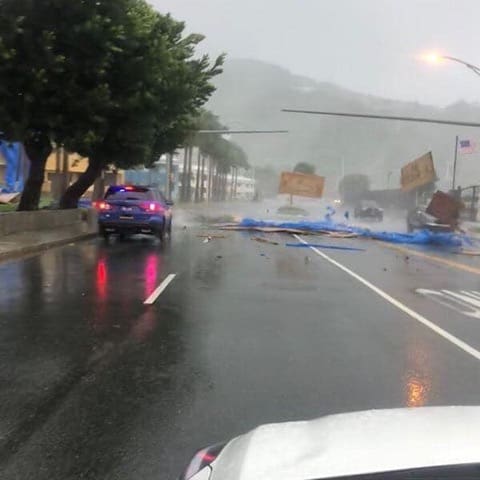 Dorian also brought heavy rains to the island, which continued into Wednesday night as the storm worked its way out of the area and onto Puerto Rico. At this point, about half of the island is without power and is relying on updates emailed or posted on social media by the V.I. Water and Power Authority.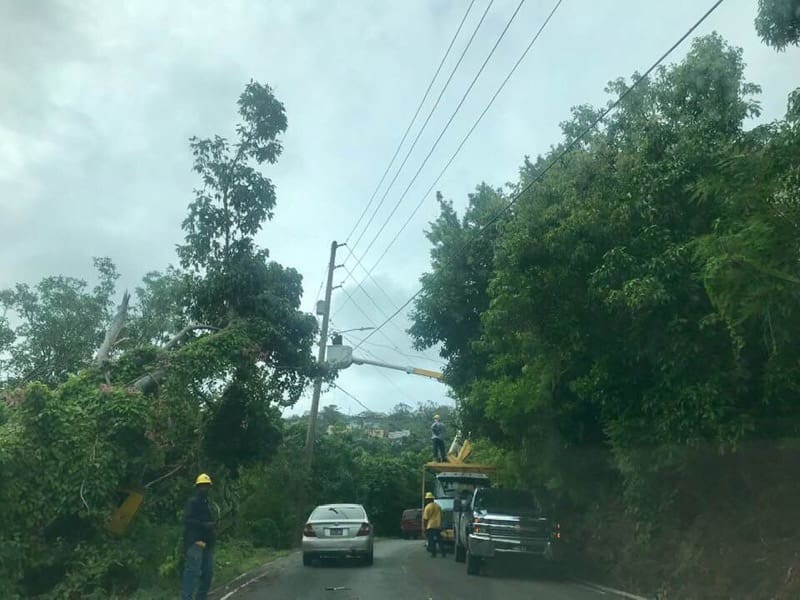 WAPA and off-island crews were visible Wednesday on the roads, but updates on Facebook indicated they were focused on repairing downed poles and lines before making many of the feeders active. As of Wednesday night, the authority said Feeders 6A, 7A, and 8A were the only ones not energized. Customers on other feeders without power are experiencing isolated interruptions and should contact WAPA, officials said.